WhatsApp recently introduced the new image editing features which looked highly inspired from Snapchat. Even Instagram copied the Snapchat stories feature, and it seems like WhatsApp is also going in the same way. With Video calling feature already in Beta, WhatsApp is soon going to release a new feature called "Status".
It's not the same regular Status feature which we already have, but it's a totally new and different feature. It's somewhat similar to what Snapchat offers with Stories or the Instagram stories which was introduced by Snapchat basically. So WhatsApp is trying really hard to give a tough competition to other instant messaging and social networking apps.
So as of now this feature is not yet available on stable and neither on beta build but you can still try out this new feature. Note that you must have a rooted device to get this feature. So here are the steps.
Requirements :
Rooted Android Phone
WA Tweaks app
Before proceeding any further, I highly recommend you to backup your Whats App chats and data to Google Drive or make a backup via Titanium Backup app. So now follow the steps given below
1. Install the WA Tweaks APK file.
2. Open the app and grant root access if prompted.
3. Now, to enable the "Status" feature, turn on the "Enable New Home UI" option.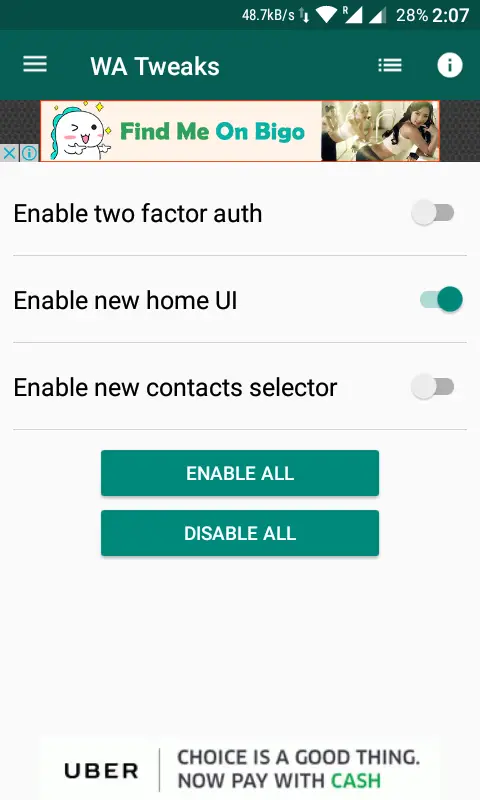 4. Then, open the drawer from the left and go to "Extra". And, now tap "Inject WhatsApp Status Chat" option.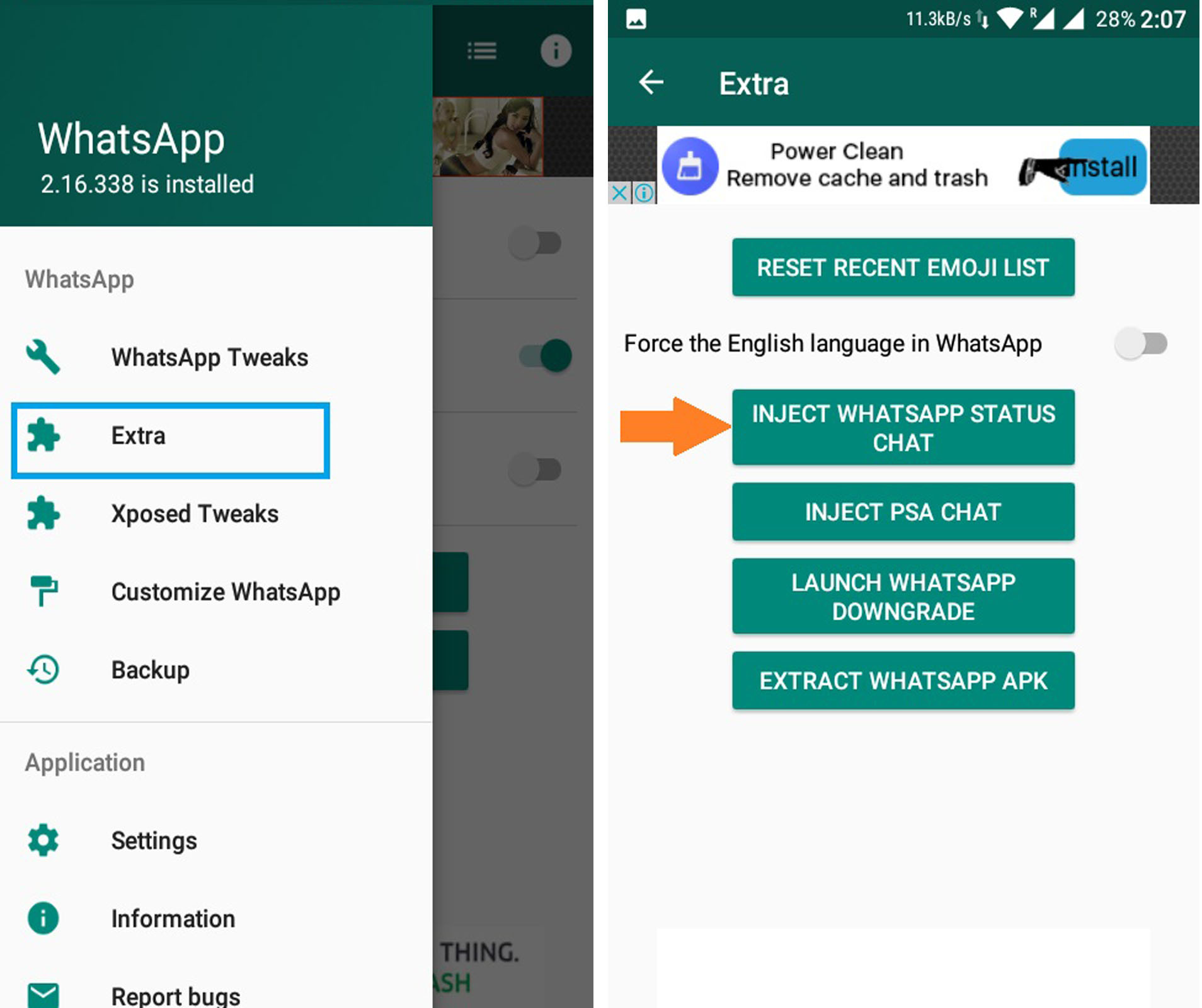 Now open WhatsApp and check if it worked or not. It should work in first go itself but in case if it doesn't then repeat the above steps again. If you want to get back to the usual WhatsApp interface, then just disable the options in WA Tweaks.
WhatsApp's "Status" Features
After getting this feature, the first thing you will notice is the addition of two new tabs. One is the Camera tab on the leftmost side and other is the "Status" tab in the middle.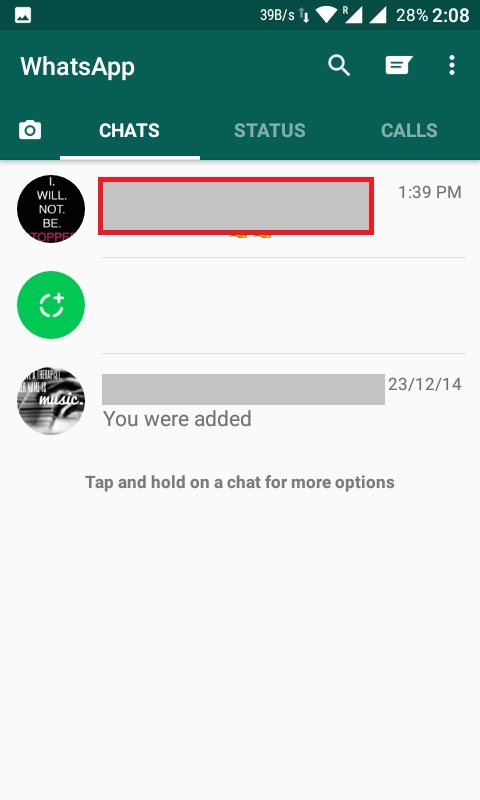 The camera tab takes you to the camera where you can tap to click photos or hold to record a video. You can also add frequently clicked photos too. After clicking or recording a photo or a video, it allows us to crop it, add letters and add emojis to it.
You can create your status directly by going into the Camera tab or by tapping on the Status icon in the top-right corner in Status tab. You can do the basic editing stuffs which you get while sharing a photo. It features the same UI that you get when you edit photos on WhatsApp.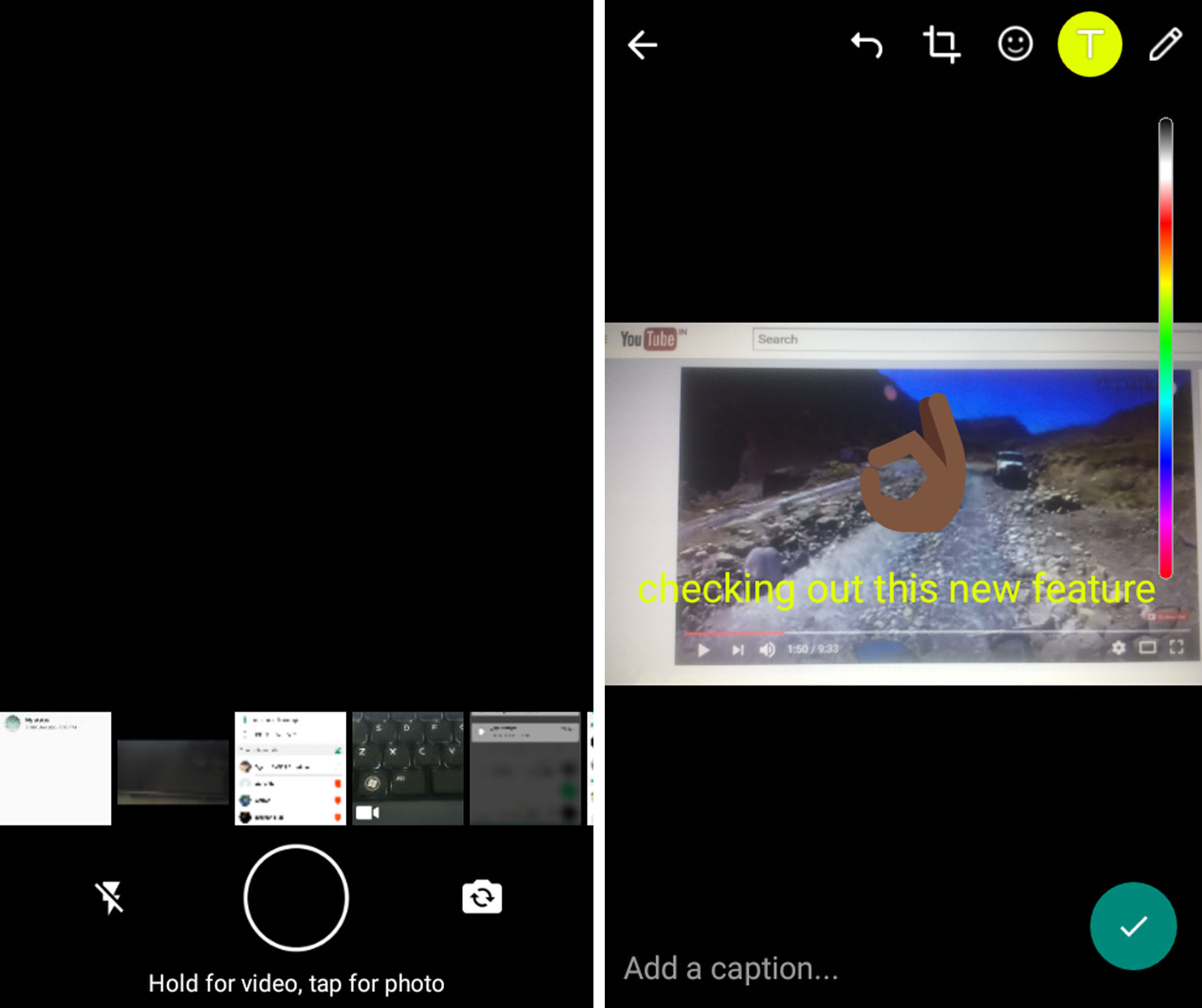 After editing the photo or the video which you want to share, you can select with whom you want to share your Status with. You can share it as a photo or a video to specific groups or contacts or select My Status at the top to share it as a Status. You get lots of option for sharing, like you can share with everyone or you can select all and exclude few contacts which you don't wanna share with or you can just share it with some specific contacts.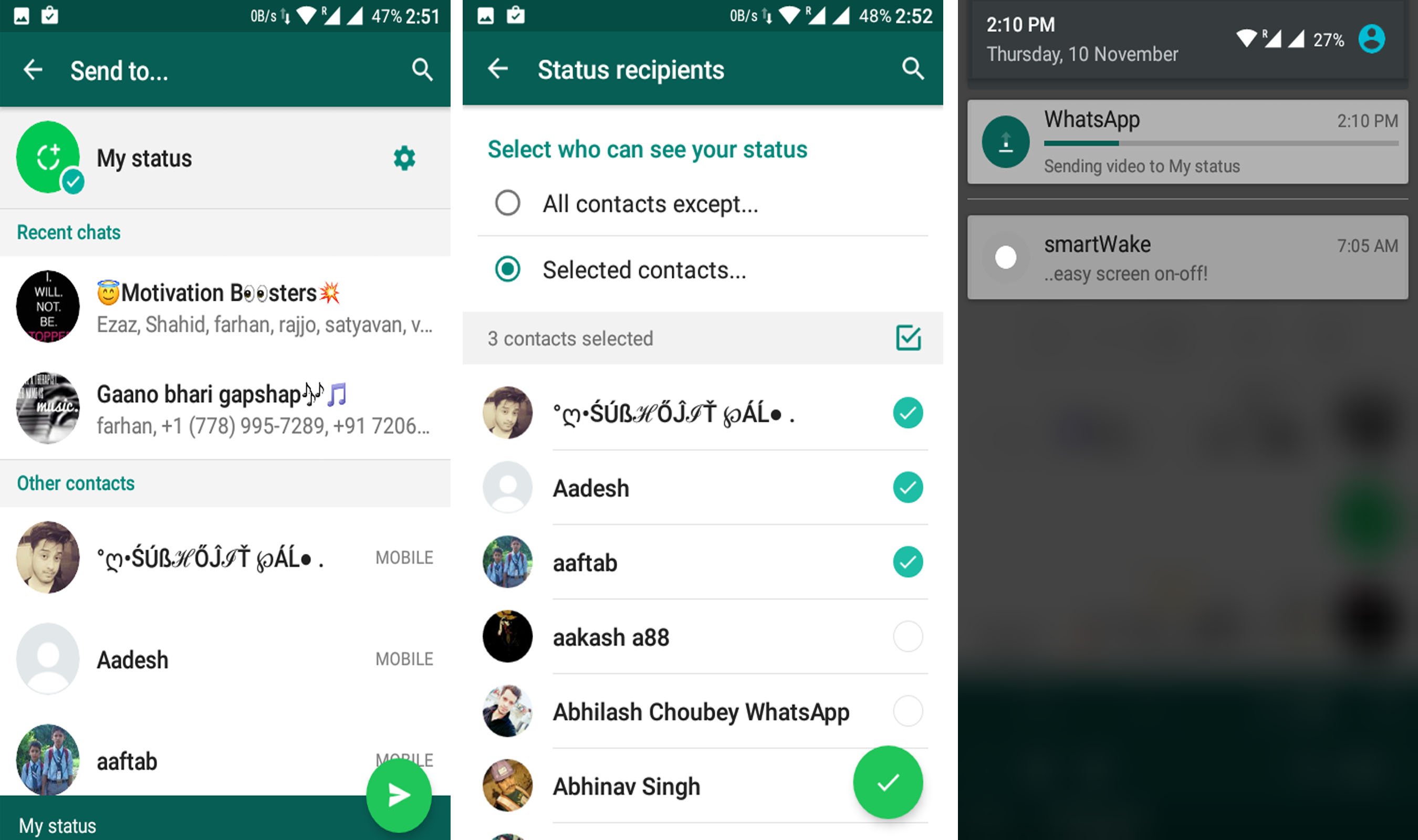 Finally you can also check your own status by going into the Status tab. It will also show you the number of people who saw your status. This feature is very similar to the Instagram stories.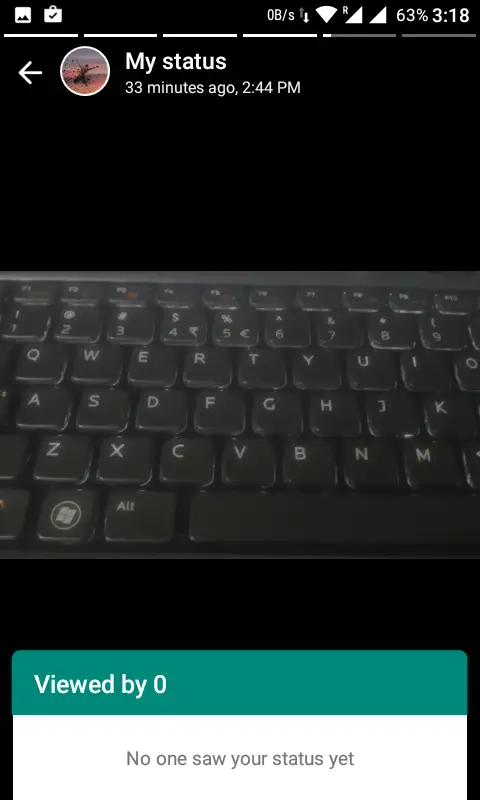 Since this feature is still not out we can't say much of this feature but it looks pretty good as of now. Few things may get changed in the official version and we also expect it to arrive for the WhatsApp beta build soon. But it's a pretty good feature from WhatsApp and people will surely going to love this feature.