Since the introduction of Reliance Jio, the brand has attracted a huge amount of attention. And why not? Which player has given such a great pack of deal to its customers before this? But, this is not just what Reliance Jio has in its store for you. After free calls, 4G internet, an ample number of apps, Wi-Fi hotspot, a 4G enabled Smartphone at a price tag of INR 1000, Reliance Jio will now start home delivery of its SIM cards to further improve its customer acquisition rate.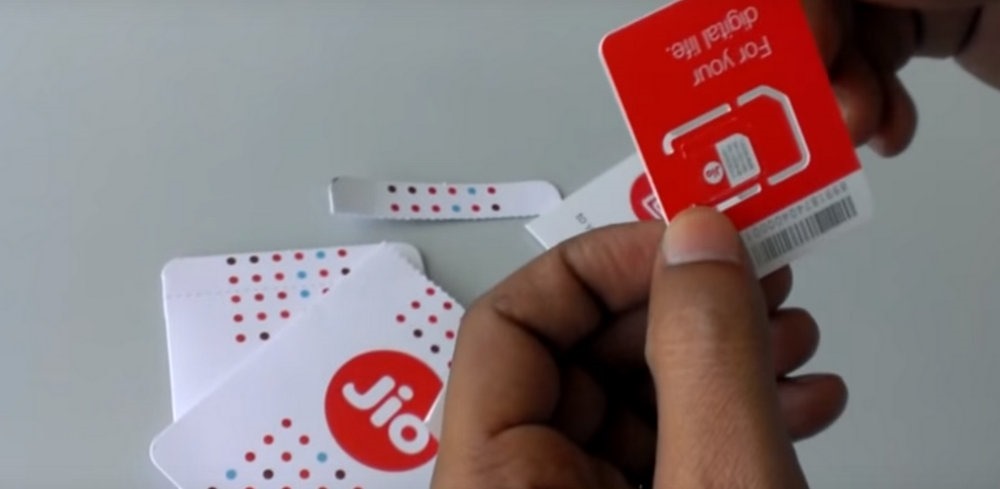 The company has already started the particular campaign through social media platforms from November 16 and now the users can sign up for the home delivery of SIM cards. According to TRAI instructions, one person is restricted to 9 SIM cards. Reliance Jio will allow the users to schedule their home delivery and will be sending a digital form to complete e-KYC based on Adhaar. According to media sources, the initial delivery of these Jio SIM cards will first start in Metro cities like Mumbai and Delhi. Once making it smooth in these cities, the company will further expand this scheme to other major cities of the country.
Since the introduction of the welcome offer, the company has witnessed a huge demand for its SIM cards and with this new initiative, the company will be able to reach to those customers who have restrained themselves from standing in the long queues for the SIM. According to the feedback received by users from different corners of the country, the initial reports about the performance of the internet and voice calls are not satisfactory and this might push the company to extend its free service until 31st March. Though, the current offer is until 31st December only.
Just like its free service, the initiative of free home delivery of Jio SIM cards is unique and will again help the company in gaining some attention just like before the demonetization news. Despite the fact that Reliance Jio has gained a huge customer base, the factor that the service is not up to the mark is still a major concern for the company and it will be interesting to see how many users will adopt the paid services of the company once it is introduced in the market. We hope that company will surely improve the quality of its services with time but, till then enjoy the free giveaways offered by Reliance.
Do let us know your experience in the comment section below and stay tuned to Gadgets To Use.