Lenovo-owned Motorola is now rolling out the Android 7.0 Nougat update to Moto G4 and Moto G4 Plus in India, making it one of the first OEMs to roll out the official Nougat update over the air. The new update comes with several UI enhancements and under the hood improvements, especially in the battery usage department.
The Android 7.0 Nougat update fixes some important issues with power consumption, thereby improving battery life of phones running on the latest Android release. Here is the detailed changelog of Android 7.0 Nougat update. Given that Motorola uses the stock Android image with minor modifications, this changelog fully applies to the Moto G4 and Moto G4 Plus Nougat update as well.
Moto G4, Moto G4 Plus Nougat Update Download
To update your Moto G4 or Moto G4 Plus to Android 7.0 Nougat, go to Settings -> About -> Software Updates to check for any new update and download it. It is possible that your device may receive the update a bit later than others as Motorola is rolling it out in phases.
Before you update, make sure that you have a backup of your photos, videos, messages, music and other data. Also make sure your device has enough battery (above 60% or so) before you start installing the update.
Android 7.0 Nougat Changelog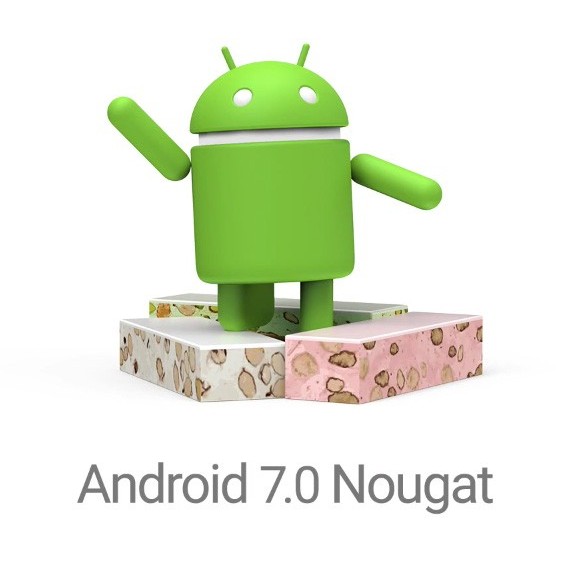 Multi-window: Run two apps side-by-side. The windows are resizable, too, by simply dragging the divider.
Direct Reply: Reply directly to notifications without having to open any app.
Quick Switch: Switch between your two most recently used apps by simply double tapping the Overview button.
Quick Settings controls: Quick Settings gives you easy access to things like Bluetooth, WiFi and the all-important flashlight. In Nougat, you can move them around to arrange them in a way that best suits your needs.
Expanded emoji: There are now over 1,500 different emoji built into Android, including 72 new ones.
Vulkan: Games will now leap to life thanks to high-speed, next-generation graphics — all powered by your device's multi-core processor.
Daydream: Android Nougat is ready to transport you to virtual worlds with Daydream-ready phones, headsets and controllers — all coming later this year.
Seamless updates: New Android devices with Nougat can install software updates in the background which means you won't have to wait while your device installs the update and optimizes all your apps for the new version. And for current Nexus users, software updates now install much faster, so you won't have to wait for minutes while your device reboots.
File-based encryption: Android Nougat can better isolate and protect files for individual users on your device.
Direct Boot: Direct Boot helps your device startup faster, and apps run securely even before you unlock your device when your device reboots.