Ringing Bells was in news few months back with its most hyped Freedom 251 smartphone. Freedom 251 smartphone was the cheapest smartphone in the world which was priced just at Rs. 251. Ringing Bells company is again in headlines as the company has shut down and will be reopened by the name of MDM Electronics Private Limited. However company's spokesperson has totally denied such thing and called these news fake. This company has been into spotlight since the announcement of their cheapest smartphone however they totally failed to achieve the goal which they promised. This company also underwent through multiple controversies.
Day back there was news that the company Ringing Bells is going to shut down due to number of controversial factors and the company's members are going to start a new company. A report said that the director of Ringing Bells, Mohit Goel has started a new company named as MDM Electronics Private Limited which will include Mohit Goel as the MD, Ashok Chaddha as the President of the company and Shashank Goel.
However company's spokesperson made it clear that these news are not totally true and said "Some false reports are coming out in the media that Ringing Bells has shut shop". They also added that the company is doing really well in the market and they will be operating the company as before. However it's true that they have started a new company called MDM Electronics Private Limited. The spokesperson also said that they have clear business objectives which they have shared earlier with everyone and they are sticking to it.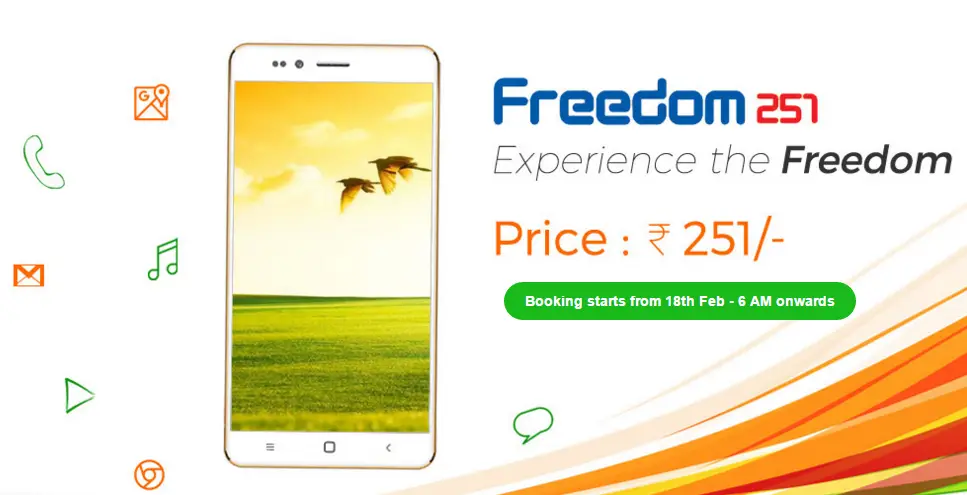 This Noida based company was into spotlight with the announcement of their world's cheapest smartphone Freedom 251. They received a very high number of booking orders from the customers. Approx seven crore people booked this phone however the company had very limited stock to deliver and hence failed to deliver the demand. Although company claims that it has delivered 70,000 units of Freedom 251 till now but we don't know how true it is. Later they also expanded the list of products by launching low-cost TVs and more low cost smartphones.
This company also went through few controversies like cheque bounce of Rs 2 crore. Even the official website of Ringing Bells has been down for a long time now and is being upgraded as per company's statement.