Recently we have seen Samsung Galaxy C9 Pro running through the Chinese online markets. It is without a doubt that the smartphone is going to make it to India soon. Samsung Galaxy C9 Pro is packed with features and is breaking the average look seen in the Samsung phones.
There has been strong competition between not so new companies like OPPO, VIVO, Xiaomi on the online platform. These companies are able to provide good camera and hardware on an average rate of Rs. 25000-30000. However, these companies had started with scratch and have maintained a constant deliverance of performance and quality. Now they are actually able to call out masses to get online and buy their mobile phones.
Samsung is going to introduce the Galaxy C9 Pro targeting the offline market to compete with these online players. For that, there is a simple strategy. Target the cities like Udaipur and Indore: which are away from online scenario. With expected landing price of Rs. 30000-35000, would help Samsung to provide people with its brand name as well as optimum services to divert the online masses towards itself.
Samsung Galaxy C9 Pro is going to deliver what should be termed tech-packed competition.
Samsung Galaxy C9 Pro Specifications
[table id=796 /]
Samsung Galaxy C9 Pro Specs To Look Forward To
Display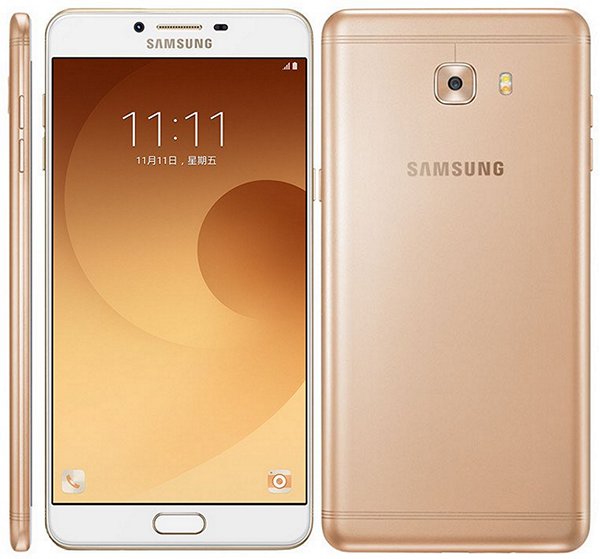 The Galaxy C9 Pro will come with a 6 inch Super AMOLED display with 1080 x 1920 pixels resolution. It's about experiencing good user interface and graphics on such a big screen. This is surely going to make the gaming part a lot more intriguing. The screen might seem to be a tad bigger while using but, if talked about the hardware and camera features, the disadvantage of a bigger screen is turned into an advantage. Let's move further.
Metal Body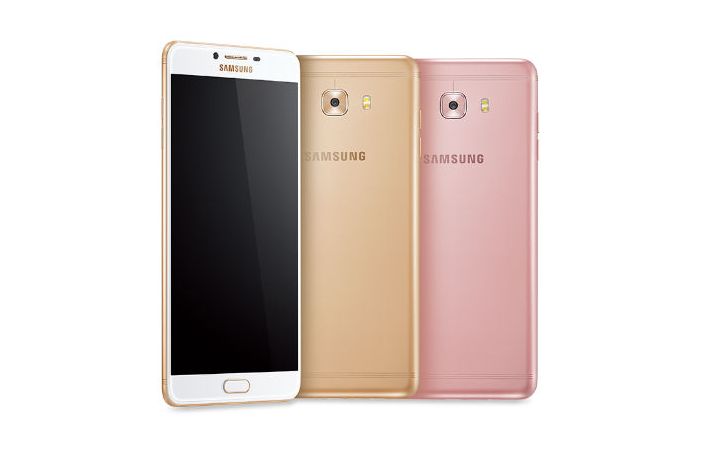 Samsung Galaxy C9 Pro has fully metallic unibody with amazing design, which is of course a good thing at a consumer end. Full metal body with a 6 inch screen will make the phone look even classier. Samsung has been consistently improving its designs and it shows once again in the Galaxy C9 Pro.
Hardware
The Samsung Galaxy C9 Pro is powered by an octa-core Qualcomm Snapdragon 653 chipset. Compared to its predecessor Snapdragon 652, Snapdragon 653 is equipped with improved connectivity and graphics. This processor can support latest LTE modem software.
Modem: Qualcomm® Snapdragon™ X9 LTE modem
Qualcomm® Adreno™ 510 GPU
It is an Octa-core processor having 4 of its Cortex A72 clocked at 1.95 GHz and other 4 Cortex A53 cores clocked at 1.4 GHz. This is again a good thing as Cortex A72 delivers extra performance with less energy consumption as compared to its predecessor Cortex A57.
Camera
Samsung Galaxy C9 Pro is equipped with a 16 MP primary camera having an f/1.9 aperture, dual-LED (dual tone), panorama, HDR and more. Secondary camera is again a 16 MP sensor having the same aperture speed of f/1.9. Samsung Galaxy C9 Pro has introduced a good level of camera competition for Gionee, OPPO, VIVO as these phones have been providing good camera performance.
RAM and Internal Storage
Samsung Galaxy C9 Pro has 6 GB RAM and 64GB internal memory expandable up to 256 GB. 6 GB RAM is a good amount of RAM for consumers looking forward to have heavy gaming sessions as well as users who want improved multi-tasking.
Battery
4000 mAh battery is also a good thing to be noted down here. With such a big screen and quality hardware, this big of a battery and power was surely needed and so it's delivered. Samsung Galaxy C9 Pro can give you 1.5 days of battery backup while you use it on full throttle and talk time of more than 2 days when used limited.
Conclusion
These are some things that we liked in upcoming Samsung Galaxy C9 Pro. With people having their eyes on arrival of Samsung Galaxy S8, there are some more eyes on arrival of this particular smartphone as well. Samsung has delivered phones from all range. What we see here is a phone which is actually capable of delivering what an average consumer would want from their phone. Let's see if Samsung's market strategy works or not.