The homegrown wearable maker, GOQii has introduced the third wearable in its lineup. Yes, the GOQii 2.0 is now launched in India, which comes with heart rate sensor and heart care service.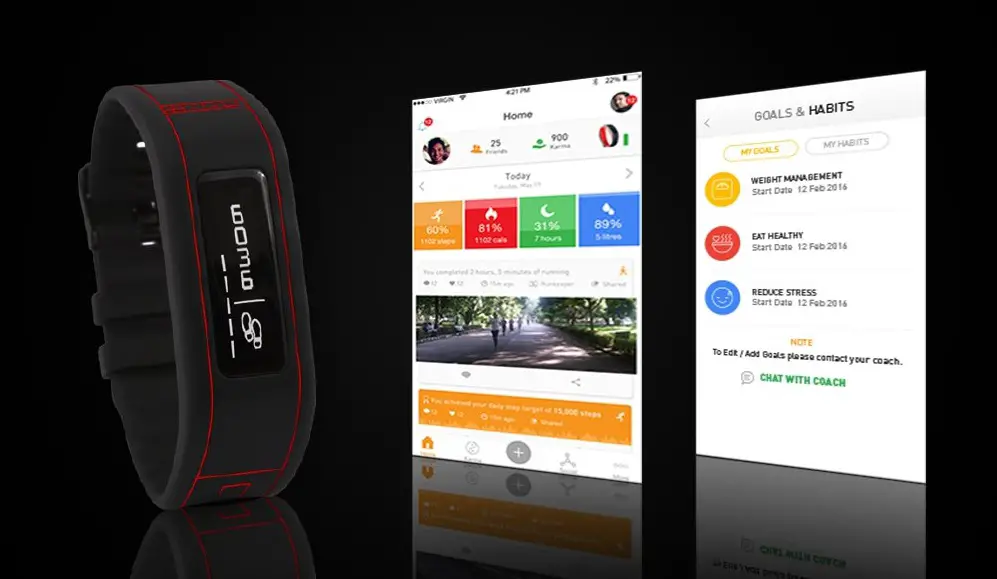 Features Of GOQii 2.0
Apart from heart sensors and heart care service subscription, there are multiple other features equipped in this wearable. This includes doctor consultation, diagnostics, auto sleep detection, integrated charger and NFC contactless payments. This payment method was also seen in the second generation smart band introduced by the company in last August. The band also features an OLED display.
GOQii & Health Care Service
GOQii has partnered with Max Hospital, to provide special health care services to its consumers. With this Heart care program, the aim is to aware consumers about their heart and connect with cardiovascular specialists. The GOQii tracker measures the heart rate while the GOQii application plays the role of connecting to the specialist.
Through GOQii tracker, the heart rate data is shared with GOQii doctors for the analysis. The recommendation from the doctor is then shared via app. In particular cases, GOQii doctor will refer the user to a cardiac specialist at Max Hospital and other partner hospitals.
In a special mention, GOQii informed that the particular heart care service is not a replacement for a regular doctor. It even does not apply for any emergency medical or chronic situations.
GOQii 2.0 Band Availability
The new band from GOQii with Heart Care Service will be available from Feb 14 on Amazon India. The services along with the new GOQii Heart Rate Tracker will be available at a price of Rs 1999 for 3 months. The subscription for 6 months can be purchased for Rs 2,999 while for 12 months, at Rs 6,999.
It is rare that we see the data collected by any wearable device is further used for analysis. GOQii has come up to use the collected data for the betterment of its consumers and we hope other competitors will also introduce such innovative smart bands this year.