Google Maps has become an integral part of our day-to-day life. We use it in numerous scenarios like getting directions to the destination, knowing the intensity of traffic on a route, to check the availability of public transport etc. In this article, I'm going to provide some tips to enrich the experience of using Google Maps.
Google Maps – Tips and Tricks
Get directions to multiple destinations
When you try to find out a route to a destination, Google Maps shows the route, which takes less time to travel. But if in case you wish to travel to a destination passing through certain location, you can use "Add Stop" feature to find the desired route.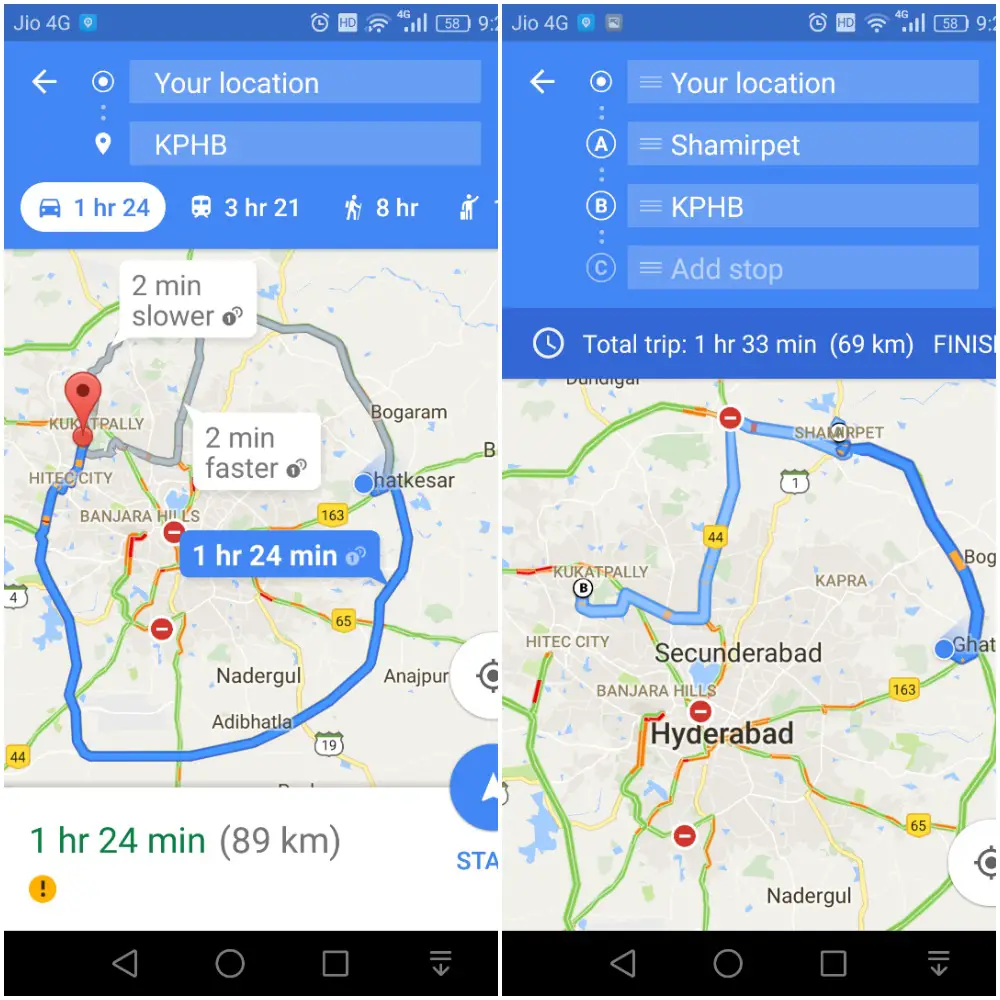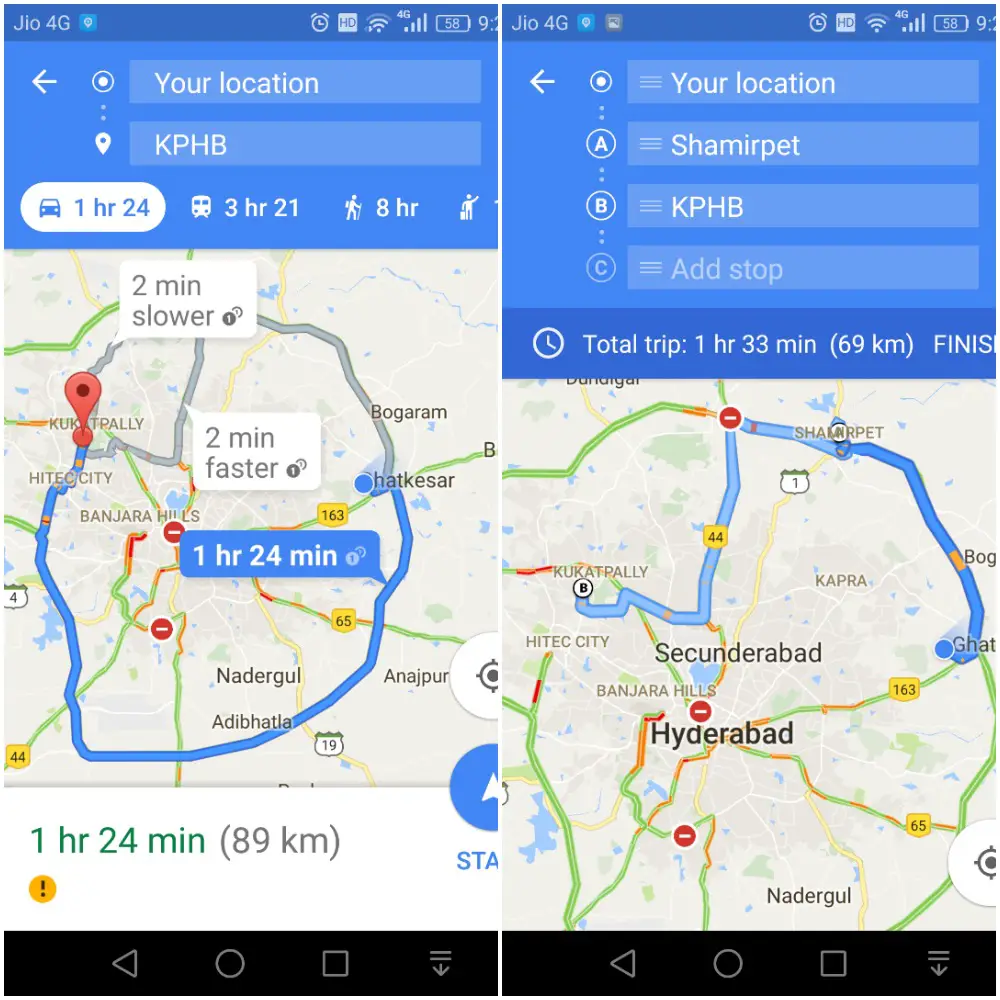 In the above example, when I tried to find a route to "KPHB" from my location, it has shown three different routes highlighting the best route. But if I want to go to "KPHB" through "Shamirpet", I just need to tap three vertical dots icon and click on "Add Stop" to add Shamirpet as an intermediate stop. By doing it so, it has shown only one route to my final destination. Also, you can add multiple stops to make sure you reach the destination in the desired route.
Save and Share Favourite Places
Google Maps has become more social with the recent update. Now, you can save your favorite locations, want to go spots, and starred places. All these bookmarks appear on the maps with relevant badges. In addition to that, you can share your list with your friends through any messaging app like Whatsapp, Messenger, etc.
To create a list, tap on 'your places' in the menu and move to Saved tab, where you can find the options to create lists.
Repository of Recently Visited Places
If you have recently visited a location using google maps, it gets stored under 'Visited tab' in 'Your Places'. You need not search for the same route again. It can store around 25 recently searched routes.
Offline Maps
This feature comes handy when you visit places where internet connection is slow or not available. For example, if you are going to a remote area or hill station, store the map of the location in advance to avoid any surprises. You can also download entire Indian map thus you never need an internet connection to use Google Maps. However, you cannot see the real-time traffic data. To save the map of an area, go to 'offline areas' in the menu and save the map of the desired location.
If you know any other time-saving tricks in Google Maps, Please let us know in the comments section.