Right before we get started with MWC 2017, the Sony Xperia lineup for 2017 has been leaked online. The latest leak shows the press renders of the Xperia devices for this year, which includes the Xperia XZ Premium. The Xperia XZ Premium will be a high-end version of the flagship Xperia XZ for this year. According to early reports, the XZ Premium is said to come with a 4K resolution display.
Sony Xperia 2017 Lineup Press Renders
The leak, posted by @evleaks on Twitter, shows press renders of four Sony Xperia devices. While their individual names are not known yet, one of the four devices is the Xperia XZ Premium. It is the third device in the above image. The fourth device could also be a high-end, flagship Xperia smartphone. The reason for this being the small black circular rectangles, which house the laser autofocus, colour spectrum sensor and the flash.
Sony Xperia 2017. pic.twitter.com/YnJav48iqq

— Ev (@evleaks) February 26, 2017
The first two devices could be more affordable, probably mid-range options. They don't have rectangular housing for laser autofocus and colour spectrum sensor. They both feature a single LED flash below the camera sensor. While this is all being inferred from the leaked press renders, we cannot be completely sure about it yet.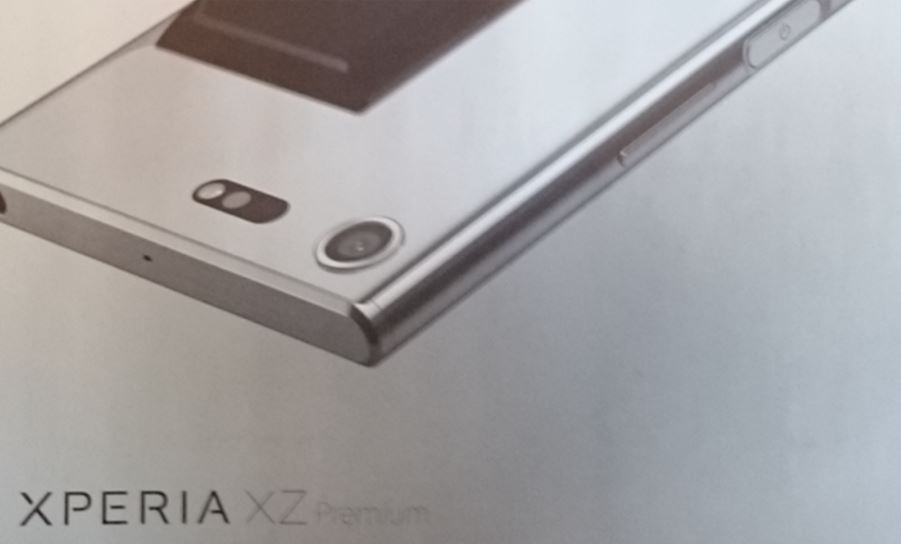 These press renders also seem more legitimate than not due to another leak, from a different source. The first leak from Xperia Blog shows the Xperia XZ Premium's front and back, aligning perfectly well with the press images leaked by @evleaks. Sony continues to use its loop design with curved front and back. These phones also come with dual front facing speakers, which should make a lot of fans happy. The bezels remain somewhat of an issue, still. All in all, these images are firmly in line with Sony's design principles, hence quite believable.