Different online recharge platforms have now announced support for Reliance Jio numbers. Allowing you to pay for Reliance Jio recharges, Paytm, Mobikwik and other companies have added support for prepaid connections on the Jio network, with postpaid support coming soon.
By now, we all know that Reliance Jio's Happy New Year Offer is ending this March. The company has already announced its new Jio Prime Offer that includes many affordable offers with longer validity. The new Jio Prime Offer enables users to get Unlimited 4G LTE Data, Unlimited Voice Calling, Unlimited Access To Jio Digital Life Services with some conditions applied.
With the free subscription coming to an end, a new strategy has risen to convert the free users into paid subscribers. Reliance Jio has already converted a heavy number of other telecom users into Reliance Jio users and has crossed the number of 100 million.
Now recharge your Reliance Jio number on Paytm, Mobikwik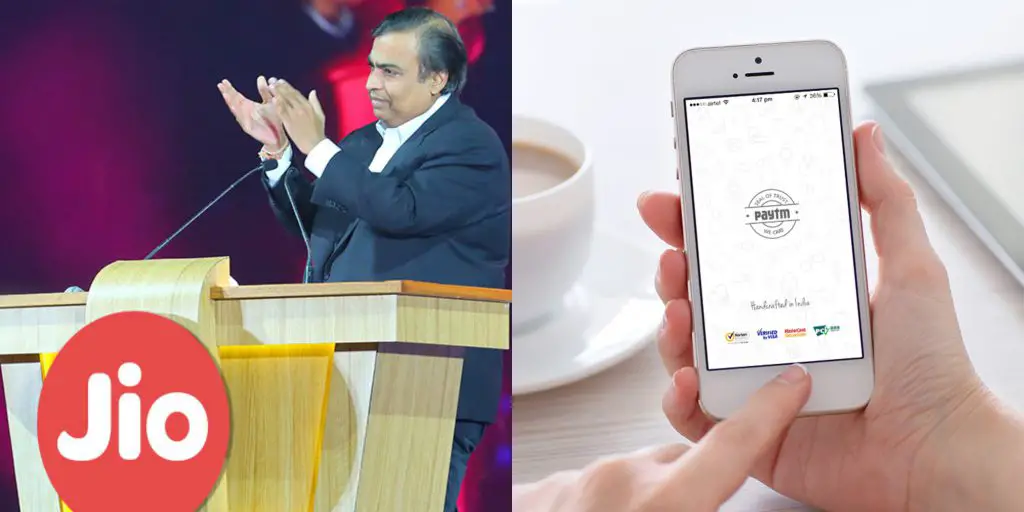 If you are a Reliance Jio user and have subscribed to the New Jio Prime Offer, then here's good news for you. Reliance Jio has partnered with Paytm to provide Jio users with a platform to recharge their Jio numbers. You can easily use Paytm to recharge and get your plan activated. Paytm recharge platform is yet to be added be with an option for paying postpaid bill, but the prepaid is option is live and can be seen on Paytm app. Soon postpaid payment option will also be added.
Apart from Paytm, platforms like MobiKwik and RechargeItNow have pushed the Jio recharge option online already, but FreeCharge is yet to include Jio support.
The Jio Prime subscription offer is an introductory plan and Reliance Jio will soon announce its Extreme-Value Plans exclusively for Jio Prime Members. With Paytm being a huge name as a digital wallet and payments platform, Reliance Jio can reach its users more effectively.
For more information on Reliance Jio and its Jio Prime Offer, you may read from the below news coverage.
Reliance Jio Coverage