Apple iPhone SE is more than a year old now. Originally unveiled in March 2016, the phone came to India in April 2016. The launch price was Rs. 39,900. Since then, the smartphone has received several price cuts. Lately, Flipkart began to sell the iPhone SE for Rs. 29,999, while Amazon.in brought it further down to around Rs. 26,500. Now a Kerala-based retailer named ITNET Infocom has announced to sell the 16 GB iPhone SE for Rs. 19,999 and 64 GB one at just Rs. 25,999.
iPhone SE Now available in India at Lower price than US. 16 GB @ 19999 64 GB @ 25999 . Offer only for Card Purchase . Call us at 9995800818 pic.twitter.com/815jKF4m5h

— ITNET (@itnetinfocom) March 18, 2017
This is a huge discount indeed. The 16 GB variant is costing a whopping Rs. 19,000 less than its original launch price, while the 64 GB has got a discount of Rs. 23,000. It certainly looks like that Apple is also taking part in the price war which the entire smartphone industry in India is fighting. The latest price cutting makes the iPhone SE cheaper in India than the USA.Tweeting about the new pricing scheme, the retailer has mentioned a clause too. It has stated that the pricing is only valid for card purchases. ITNET Infocom has even given out a contact number which you may call to book your iPhone SE. With this, we suspect that online retailers will soon come up with discounts on the phone.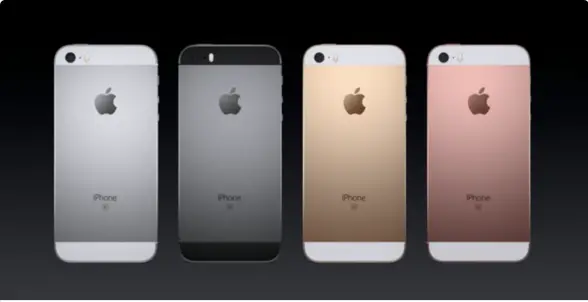 Speaking of the iPhone SE, it basically combines the body of the iPhone 5S with iPhone 6S's internals. So, it is a pretty powerful device with a little appearance. Coming to the specs, the smartphone has a 4-inch display, 2 GB RAM, 16 or 64 GB storage, and a powerful Apple A9 chipset. Its camera is the same as that of the iPhone 6S and can shoot 4K videos too.