Apple has just announced a brand new 9.7-inch iPad. It will take the place of the good old iPad Air 2 while costing significantly lesser. With a starting price of just Rs. 28900, the newly launched iPad is the cheapest 9.7-inch tablet of Apple to be available for purchase. Besides this, the Cupertino giant also unveiled a new red colored iPhone 7 and 7 Plus.
New 9.7-inch Apple iPad Specifications
Even though the new iPad is a replacement of the iPad Air 2, it does not look as premium as its predecessor. The latest model has not only got thicker but also gained a bit of weight. While the original iPad Air 2 measured 6.1 mm in slimness and weighed 437 grams, the new one is 7.5 mm thick while sitting at 469 grams.
Nevertheless, the new iPad does come with a slightly upgraded chipset – the Apple A9. It also retains the 9.7-inch Retina display of the Air 2. Speaking of other specifications, there is an 8 MP rear camera, 1.2 MP selfie shooter, dual-band MIMO Wi-Fi, Bluetooth v4.2 and 4G LTE (optional). A larger 32.4 watt-hour battery juices up the new 9.7-inch iPad.
Pricing and Availability
In India, the latest iPad starts at Rs. 28900 which is the price of the 32 GB Wi-Fi-only model. The 128 GB version of the same will retail at Rs. 34900. Coming to the Wi-Fi + 4G LTE model, the 32 GB variant costs Rs. 39900 and the 128 GB one shall be sold for Rs. 45900. The new 9.7-inch iPad will be available in gold, space grey and silver colour options. Apple will start to sell the tablets on Friday, 24th March in the country.
Red Coloured Apple iPhone 7 and iPhone 7 Plus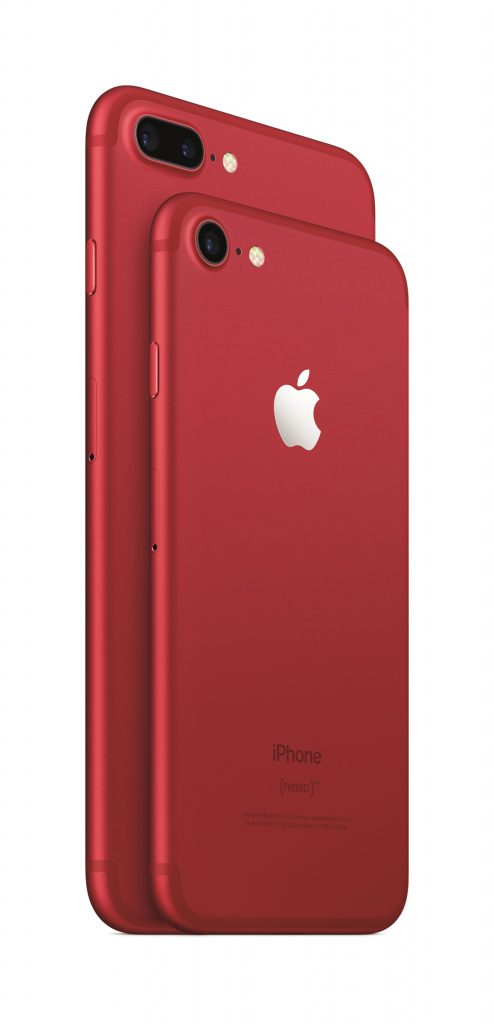 These are basically the same iPhone 7 and iPhone 7 Plus just in a new red coloured avatar. The reason for this new colour scheme is that Apple will donate its entire profit of selling them to the global fund of RED. If you are unaware, RED's global fund is used to fight AIDs, Malaria and Tuberculosis all across the world.
Red coloured iPhone 7 and iPhone 7 Plus will only be available in 128GB and 256GB variants. The starting price of the smartphones is Rs. 82,000. It shall also be available from 24th March onwards in India.