One year ago, 1GB 3G/4G data used to cost roughly Rs 250. Though youth and middle-aged people with urban lifestyle didn't hesitate to burn their pockets, many parents, and teens living in small towns and villages used to mull over investing such hefty amounts on phone bills. The predominant reason behind this behavioral pattern can be attributed to lack of awareness of the uses of the internet.
I used to implore my father to buy a smartphone and start using the internet. However, he never paid heed to my request, as he believed that the internet was a luxury service but not a necessity. He used to underestimate the power of the most revolutionary product of 20th century. The credit also goes to extravagant prices and meager FUPs.
And then Reliance Jio entered the Telecom market and took India by storm. It initially rolled out services for free to its employees in December 2015 and extended them to selected users sometime in April 2016. On 1st September 2016, the day when stock markets of incumbent players like Airtel, Idea, and Vodafone crumbled, it announced that free services would be extended to everyone from 5th September 2016 under Jio preview offer.
The company also revealed its mouth-watering commercial plans on the same day. The preview offer ended on 31st December, however, Reliance Jio continued providing free services by announcing the "Happy New Year" offer.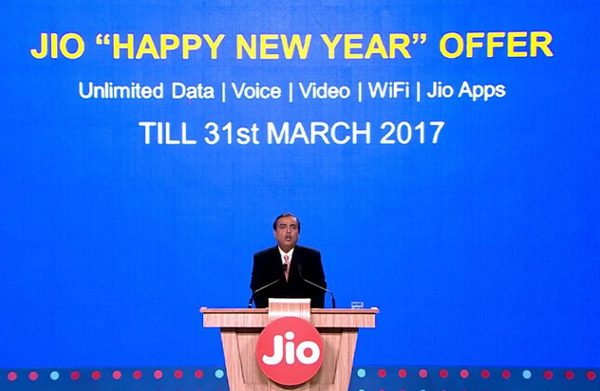 The entry of Jio dramatically changed the state of affairs in the Telecom industry. It gave a big boost to our respected Prime Minister's vision of Digital India. It made millions of people who never used the internet on mobile to try its free services.
Subsequently, people understood the value of the internet and its ability to enhance one's living. Now my father owns a smartphone, which he bought only to try Jio. As a routine, he reads news on the internet, checks the stock market, communicates with me on Whatsapp, shares his thoughts on Facebook, etc. It would have never been a reality without Jio. He paid for the Prime subscription, and he is ready to explore the internet more. A big shout out to Jio and the man behind it for making this happen.
Did your parents start using the internet only after Jio? Let us know your experiences in the comments section.