Korean manufacturer
Samsung
unveiled
the much-awaited flagships of the year Galaxy S8 and Galaxy S8 Plus. Both the phones are engineering marvels with infinity display and powerful hardware under the hood. However, Samsung's strategy to launch S8 Plus model with no significant upgrade is baffling us.
iPhone 7 Plus sports dual cameras and 5.5-inch screen; whereas the regular iPhone 7 comes with a single camera and 4.7-inch display. Also, iPhone 7 Plus houses a 47 percent larger battery compared to iPhone 7. While Huawei P10 packs a 5.1 Full HD display, Huawei P10 Plus packs a 5.5-inch QHD display. Huawei P10 Plus also features an improved camera and approximately 17 percent larger battery over P10.
Now consider the Plus model of S8. The S8 has a large 5.8-inch QHD+ display. On the other hand, S8 Plus comes with a massive 6.2-inch QHD+ display. In addition, S8 Plus uses a 16.5 percent more capacious battery. That's it, Samsung neither enhanced the screen resolution nor the camera.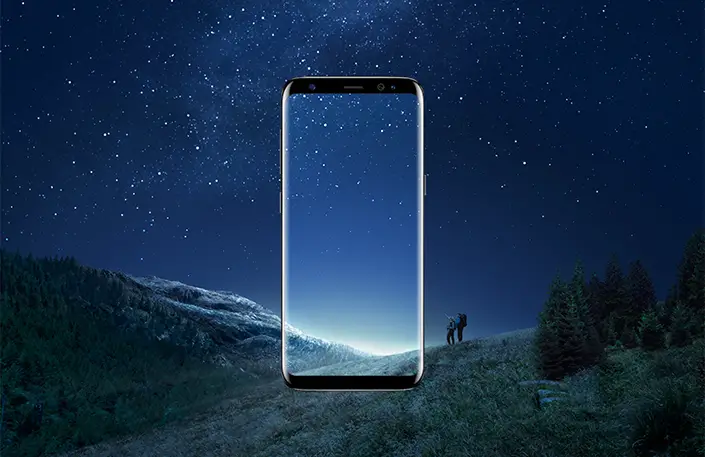 The Huawei P10 and iPhone 7 cater the needs of the people for whom compact form factor is at the top of the priority list. On the flip side, P10 Plus and iPhone 7 Plus are targeted towards folks who need a big screen with a camera that is more functional than the standard camera found on their little brother. Samsung S8 already has a large 5.8-inch display. Thus, the screen size on S8 Plus will not be a deal breaker for many. Unfortunately, there are no other additional features to persuade customers to invest more and buy the Plus model.
Features That Could Improve The S8 Plus
4K Display
Just imagine watching VR content on a 6.2-inch 4K Super AMOLED screen. It is going to be a crazy combination that can drive people, who love watching VR content and who are spec sheet fans, to the stores. Initial rumors suggested that S8 Plus comes with a 4K display. However, Samsung poured cold water on our expectations.
Dual Camera
When many OEMs are jumping on the bandwagon to use dual cameras on their phones, Samsung is yet to add the feature on its phones. The S8 camera has the same hardware as the Galaxy S7. Though Samsung claimed that it had improved the post processing, the real-world difference is not substantial. Therefore, S8 Plus would have been an ideal device for Samsung to start implementing the dual-camera technology. Again, Samsung didn't flex its muscle in the camera department either.
More Storage And A Bigger Battery
We know 4GB RAM and 64GB internal storage are more than enough for many users. However, adding two more Gigs of RAM on S8 Plus would have made it a future proof device. Also, bumping up the internal storage to 128GB would help users who use two SIM cards on the phone. Again, Samsung just stuck to standard flagship specifications.
In a nutshell, S8 Plus doesn't have an USP to boast about. At Least a larger battery would have compelled some users to bet on it. The $120 price difference is rubbing salt in the wound. Hence, the enemy for S8 Plus is none other than its sibling Galaxy S8. Did Samsung make a strategic mistake by launching S8 Plus with no significant improvements? Let us know your thoughts in the comments section.