At a recently held event of Microsoft, the company announced that Windows 10 Creators Update, Surface Studio AIO, and the upgraded Surface Book will be soon introduced. Though the commercial build is expected to arrive soon but, the build has already been made available to Windows 10 Insider Preview members. With the new update, Paint 3D app, HoloLens integration and even the ability to pin contacts to taskbar will be introduced.
All these features were showcased in the introduction video released on YouTube. Though the new features were not fully introduced in the video but, Brad Sams created a detailed list of features from the video which will be introduced in spring. The list includes Groove Music Maker, support of the digital pen in Word documents, a new Edge Tab browser, a refreshed design for the Action Center, a new personalisation tab in the app store and a lot more.
Recommended: 11 Amazing Features Of Lumia 950 XL Which I Liked
Windows 10 Creators Update Features
Groove Music Maker
A new music creation tool has been added named as Groove Music Maker that allows a user to access to basic tools for editing sound files. This app will be free and therefore, high-level editing with professional touch should not be expected.
 Microsoft Word Pen Support
Now this feature is something that might take us to the conventional times but, with a modern touch. Microsoft Word is now supported by a digital pen and as seen in the video, if a user cuts a line, it gets deleted from the document.
Action Center
The large block design has been now skipped and logos are placed instead. Audio and brightness setting have also been changed with the introduction of slider post-update, which has taken the place of pre-adjustment. With this, the Action Center will have a completely refreshed design.
Tab Browser For Edge
Microsoft Edge will now feature a new Tab browser that will ease down the switching between opened tabs. Through new Tab Browser, a user will be able to see a brief preview of the tabs that are open. A new feature called Session Manager has been also added which gives more control while restoring the old tabs.
Maps Collection
With this feature, a user can create a list of own choice. It is speculated that it is a revised version of the Favourites features, but this new feature will improve the sorting ability of the Maps Collection. More details will be revealed once the insider users start giving their feedbacks.
 Quick Sharing With Contacts
With this feature, a user can send quick emails to the contacts added to the taskbar. Also, a user can chat with them on Skype through just single dialogue box on the screen.
 Other Features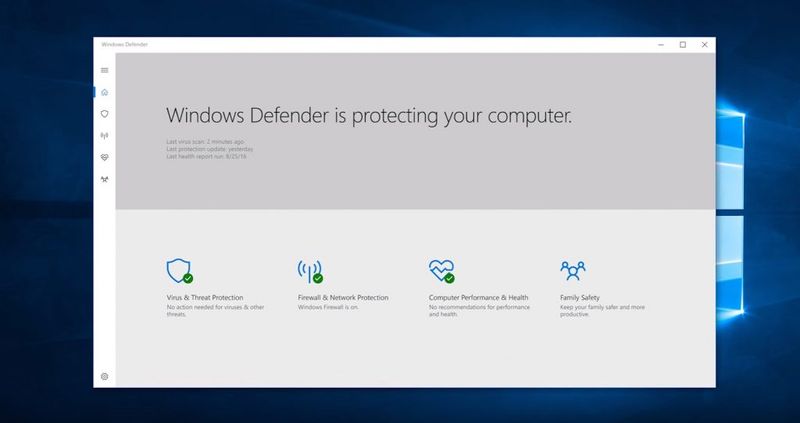 A new personalization tab in the windows store will allow to sell themes for Windows 10. The Window Defender layout is also changed to synchronize with the rest of the Windows 10 theme.
As Windows 10 is in beta testing, if you want to use it then you need to be the part of Windows Insider Program.