Lenovo backed Motorola recently introduced its Moto G5 and Moto G5 Plus in India after showcasing them at the MWC 2017. While Moto G5 Plus is a mid-range smartphone, the Moto G5 is a slightly more affordable version of its sibling. Priced at Rs. 11,999, the Moto G5 is one of the proficient models available in the market right now. With Moto's strong brand image a lot of consumers might have already grabbed their pieces.
But, if you are looking to buy a new smartphone in the price bracket of Rs 10,000 – Rs 12,000 then here are a few things about the new Moto G5 that you must consider.
4 Things We Like About Moto G5
Only Phone In The Segment To Run On Android Nougat 7.0
The Moto G5 is the only smartphone in the market which runs on the latest version of the Android, the 7.0 Nougat. No other phone in a price bracket of Rs 10,000 – Rs 12, 000 offers the latest version of Android and usually comes with Android 6.0 Marshmallow. It is also expected that the smartphone might receive the Android O update, which was announced by Google last month.
Fast Charging Speeds
Though the smartphone comes with a 2800mAh battery pack but, it is supported by quick charge, which lets a user to charge the phone quickly. With a full charge, the battery will last a day as commented by the manufacturer. So, you can get hours of battery in just a very short time, which might be a saver for a lot of busy bees.
Design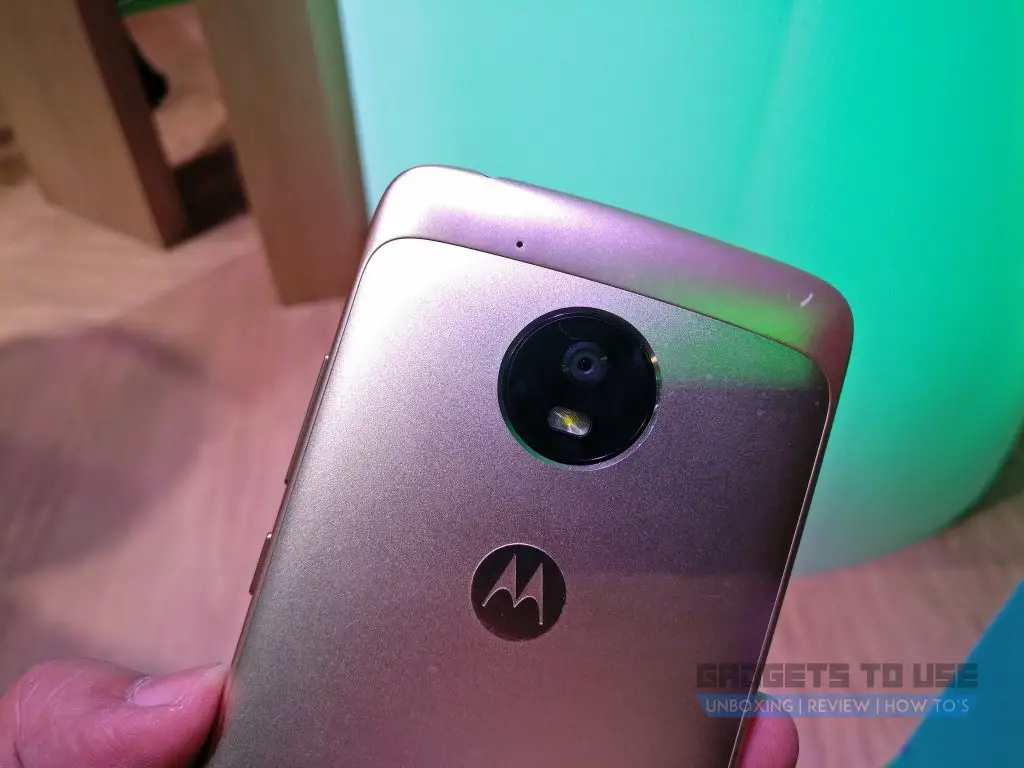 Motorola knows how to stand apart from the others and has designed the phone with an aluminum shell, in addition to some plastic as well. Most of the phones in the particular price bracket come with a plastic shell, which results in poor rigidity.
Powerful Performance
Though Motorola is using an older processor, users will not have to compromise on the performance front. Powering the smartphone is a Qualcomm Snapdragon 430 1.4 GHz octa-core processor with Adreno 505 GPU. Further, the processor is coupled with 3GB RAM to give you adequate space for significant multitasking.
2 Things We Dislike About Moto G5
Low Storage
Though the Moto G5 gives you an option of upgrading the storage via microSD up to 256GB, it only comes with 16GB internal storage. Where most of the smartphones are backed with at least 32GB internal storage, Moto's strategy of offering just 16GB is quite confusing.
Small Battery
Motorola could have certainly used a bigger battery here. With phones like the Redmi 3S coming with massive 4100 mAh batteries at a almost 60% of the price of the Moto G5, we were hoping to see a bigger battery.

Overall, the phone has a good processor and a decent camera that will cater a lot of requirements in a significant manner. But, if you are looking for each and every detail precisely then do consider the above-mentioned factors before making a purchase.