Reliance Jio's Dhan Dhana Dhan Offer has forced Airtel to launch its own long duration unlimited 4G plans. While there is no doubt that the former's new packages are quite attractive, they do not seem to stand any chance against the country's youngest telecom operator. While Jio's plans are truly unlimited, Bharti Airtel's offers looks like a clever play of terms and conditions.
Firstly, Reliance Jio has the same plan for every individual residing in any part of India. On the other hand, there is no uniformity, whatsoever in Airtel's packages. Not only they vary from place to place, but also they differ from person to person living at the same location. So, before recharging your Airtel number, do visit here beforehand to check the offers exclusively available for your SIM.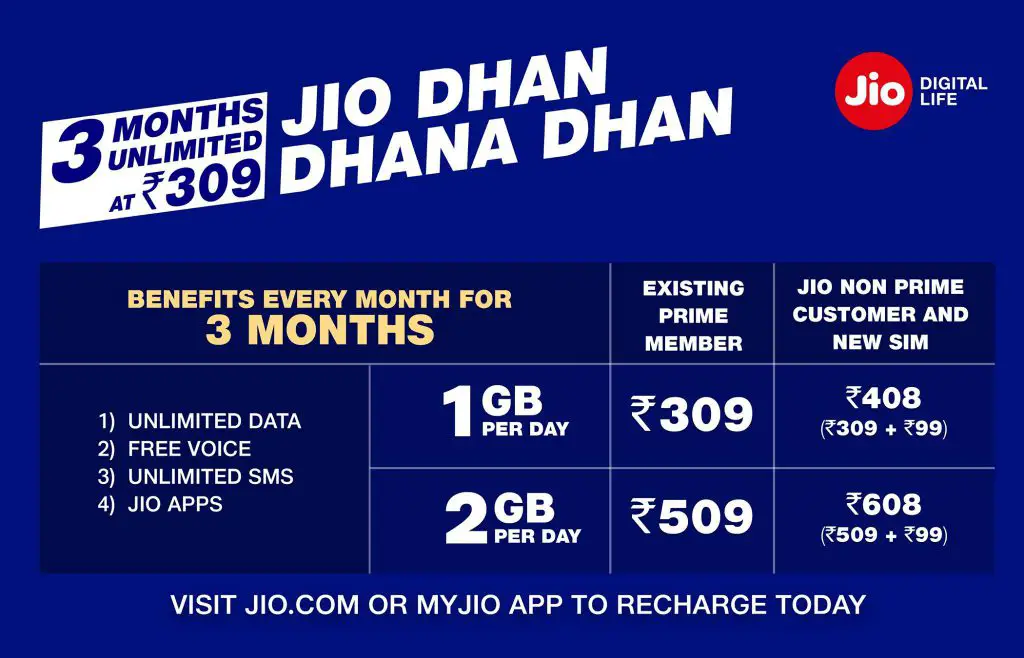 Also, please note that all the offers we will be talking about here are applicable only to existing prepaid subscribers of Airtel. If you intend to get a new connection, ask the vendor properly about the plans that will be applicable to your new SIM card. Jio doesn't have any of these additional headaches.
Airtel Vs Jio Detailed Comparison
Now, let's compare the tariff of Airtel's new offers with that of Jio's. Do note that in both the cases, you must have a 4G SIM as well as a 4G handset. Below is our in-depth analysis of the latest plans in a tabular form.
[table id=876 /]
As you can see, Reliance Jio beats Bharti Airtel in almost every aspect. Moreover, the former has promised to provide affordable plans for at least a year to its Prime members.
Conclusion
These reasons are more than enough to compel you into porting your Airtel number to Jio. In fact, in the present scenario it is certainly not a bad idea. However, Jio has alleged Bharti Airtel of intentionally reinforcing custom-made retention offers for customers who are eager port out. The former has even filed a formal complaint against the latter's unfair practice.