Matrix Cellular, the largest country specific SIM card provider is now entering the Travel app market. The company today announced the Matrix Travel Companion app. The company aims to provide multiple services using a single app. It is aimed at international travellers, allowing them to get all the services using a single app in a new country.
Matrix aims at getting 1 million subscribers on its app by the end of 2017. It offers services such as international shopping discounts, VAT reclaims, hotel and apartment booking, ticket booking for attractions, restaurant reservations, ride bookings, travel insurance, prepaid cards and reloading forex on prepaid cards among other services.
The app will allow users to book a SIM card, get foreign currency and debit card, get travel insurance before travelling and also recharging your SIM card in over 130 countries.
At the launch, Mr. Gagan Dugal, Founder and Director, Matrix Cellular said, "There are 20 million outbound travellers from India, of which 8 million are business travellers and close to 1.5 million travel to Europe. We realised that clients were not aware of solutions that can add value to their travel so we came up with an app which offers convenience and gives access to best deals to travellers without having them to use multiple apps. Matrix Travel Companion app is another contemporary product embedded with host of services to make user's stay memorable while travelling abroad."
Features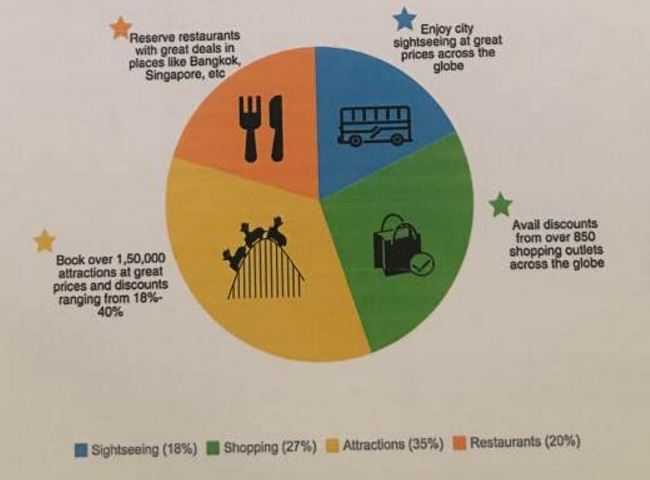 Shopping – It comes with discounts from over 850 lifestyle stores. It includes discounts from 10% to up to 30% off on the existing price.
Attractions – Travellers will be able to book tickets for over 1,50,000 attractions including Disneyland, Legoland, Madame Tussauds, Louvre Museum, Eiffel Tower and many more. It also comes with tickets for helicopter and seaplane tours and guided tours.
Hotels and Restaurants – The Matrix Travel Companion App will come with over 5,00,000 hotels and apartments and over 1,00,000 restaurants to book form.
VAT Refunds – Matrix users can claim VAT refund in countries like UK, Germany, France, Italy and Spain within one week of purchase.
Availability
The Matrix Travel Companion app is now available on iOS and Android.