Reliance Jio has taken the telecom industry by storm. An industry that was otherwise plagued by a lot of complex plans and packs, dozens and dozens of different calling rates, call rate cutter apps and what not, Reliance Jio has taken a very customer-first kind of approach to its services.
One of those features about Reliance Jio is the Jio.com portal. Displaying live usage data, allowing you to buy its plans and some other features, other operators may want to take some inspiration from Jio and simplify their own offerings. Regardless, let's take a look at some of the hidden features of your Jio SIM that you may not know about.
10 Hidden Features of JIO SIM You May Not Know
Create your account on Jio.com
For starters, you will have to create your account on Jio.com first. For this purpose, you will have to use your Jio phone number and your email address.
Live Usage Summary
After you login to your account, one of the first things you will notice is the Summary box. In this box, Jio will display your live usage levels of Data, SMS and Wi-Fi. Since voice calling is truly unlimited, you won't find any details of that in here.
To give you an accurate picture, the Summary box displays the amount of data, SMS and Wi-Fi usage that you have according to your plan. It also shows how much you have used already. You can view the validity of your entitlement as well.
Check Detailed Usage Summary Using Graphs
Additionally, you can click on Usage to view a more detailed summary of your Data, Voice and other usage in the form of a daily or weekly graph.
My Plans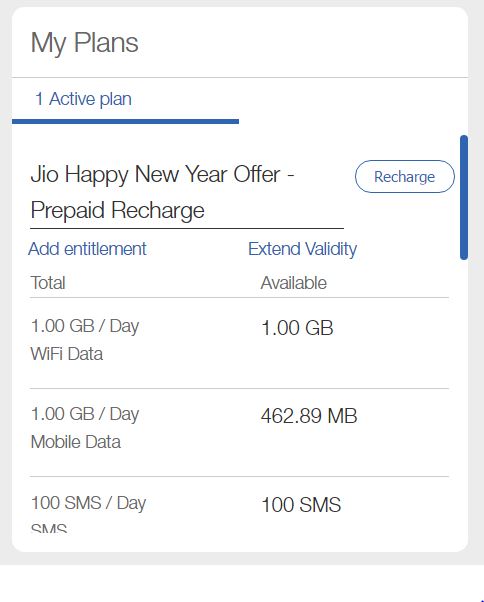 Jio is one of the first operators to let you buy plans in advance. Given this, you are provided with a view of all your plans, in addition to the current plan active on your number.
Under each plan, the relevant benefits are listed clearly to give you a complete picture.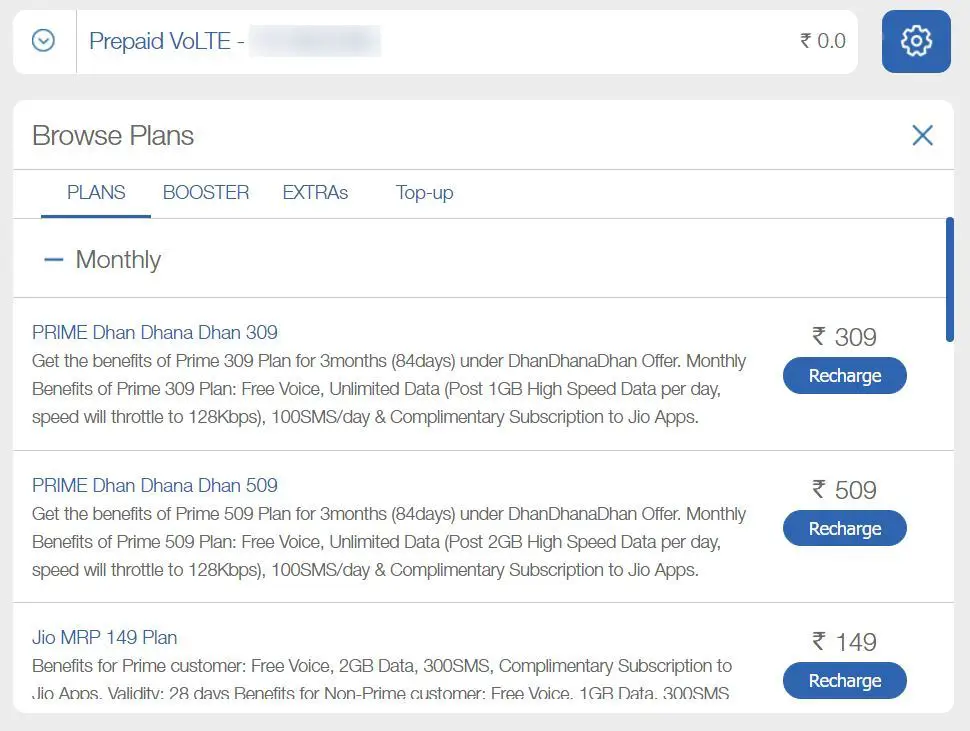 You can also purchase a new plan or recharge if you need to.
Do Not Disturb Settings
One of the most annoying things about having a phone number is the incessant marketing calls and SMSs that you receive. TRAI launched DND – Do Not Disturb, to tackle this. While it is fairly effective, enabling or disabling DND is not as straightforward. Not everyone may know about the fact that they have to send an SMS to 1909 for DND related settings.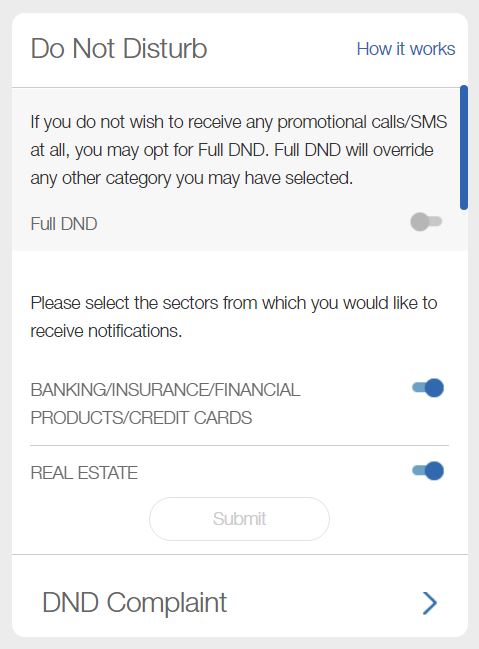 Jio has simplified this too. On the Jio.com portal, you can enable or disable DND with a click of the mouse. After logging in, click on the Settings/Gear icon. The Do Not Disturb box has options to fully enable or disable DND. You can also selectively enable/disable across categories like Banking, Real Estate, Education, Healthcare etc.
DND Complaint
The Jio.com portal also lets you file a DND complaint against the defaulting marketing callers or SMS senders.
Suspend and Resume Jio SIM

One nifty feature that is present on the portal is Suspend and Resume Jio SIM. This will come in handy when you have lost your phone with the JIO SIM in it, or if your SIM is simply damaged.
You can also resume your SIM without having to call or approach Jio customer care.
Manage Device
The portal also lets you manage devices like JioFi if they are associated with your account.
Communication Settings
Here you can specify how you would like to be contacted by Jio – via SMS or email.
Usage Alerts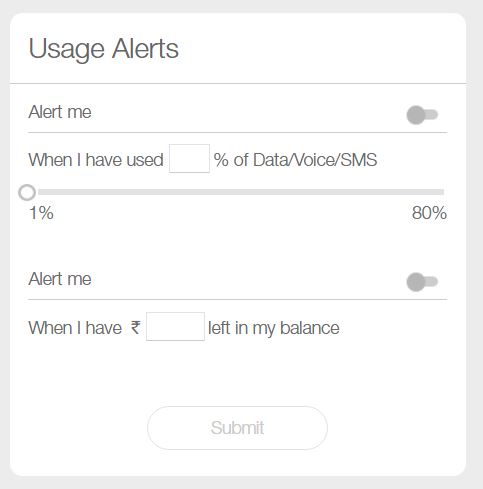 We often end up using up our data or talktime without realizing it. Under Usage Alerts, you can specify at what usage levels you would like to be notified. You can also simply turn off Usage Alerts as well.