Reliance Jio is reportedly preparing to roll out some exciting offers for its JioFi devices. The company is expected to give up to 100 percent cashback in terms of data benefits for everyone who purchases a new JioFi. A new exchange offer is also in the line.
According to the report by Phoneradar, Reliance will be rolling out two different offers on the JioFi device. One for those who are buying without exchange and another for the folks who are willing to exchange their existing dongles for a new JioFi. Read on to know about both the offers in details.
Rs. 1000 Cashback in Terms of Data Benefits (No Exchange Required)
Every individual who buys the LYF JioFi will get Rs. 1,000 cashback. The cashback is actually not what is sounds like. It is actually 4G data benefit worth the same amount. Even though it sounds deceiving, it is actually quite justified since you would have to spend that money on recharges anyway.
This brings down the cost of a new JioFi to as low as Rs. 999. This is undeniably a good price considering what the device is capable of.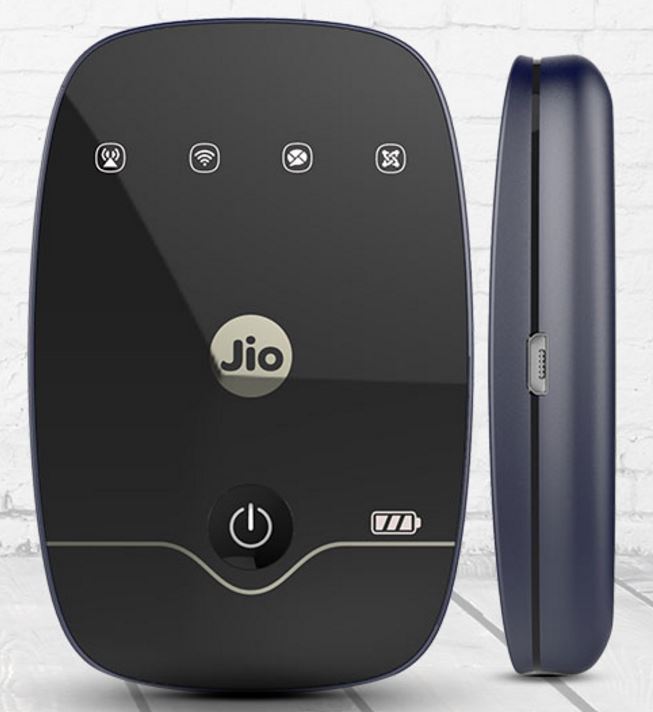 100 Percent Cashback in Terms of Data Benefits (Exchange Required)
If you exchange any of your old but working dongles for a new JioFi, you will get Rs. 2010 cashback. Here too, Reliance will be reimbursing the said amount with 4G data worth the same. As mentioned above, this may be misleading but you had to spend that much money on recharges anyhow.
Moreover, at this moment, no one can compete with Reliance Jio regarding affordability.
What is Reliance JioFi?
For starters, the Reliance JioFi is a portable Wi-Fi hotspot that can also connect to your PC via the USB port. The handy device comes with an inbuilt battery which offers an abundance of power supply to run almost 8 hours uninterrupted. One of the notable features of the JioFi is its ability to channel VoLTE voice or video calls even through your 2G or 3G Android device. This is done with the help of an application named Jio4GVoice.