Xiaomi recently introduced the company's first exclusive offline retail store, Mi Home in Bengaluru, India. Finally it was opened for the public on Saturday, May 20, 2017. This new Mi Home store is located at Phoenix Market City Mall, Whitefield in Bengaluru, India. Within 12 hours, Mi Home store witnessed an unexpected sales revenue of INR 5 crore on May 20.
More than 10,000 people including Mi Fans showed up on the first day of the Mi Home store. The products which witnessed the most sale were the Redmi 4, Redmi 4A, and Redmi Note 4. These product were most in demand as these are recently launched devices. Apart from these, accessories like Mi VR Play, Mi Air Purifier 2, Mi Router 3C and Mi Band 2 also had good demand on the first day of the opening.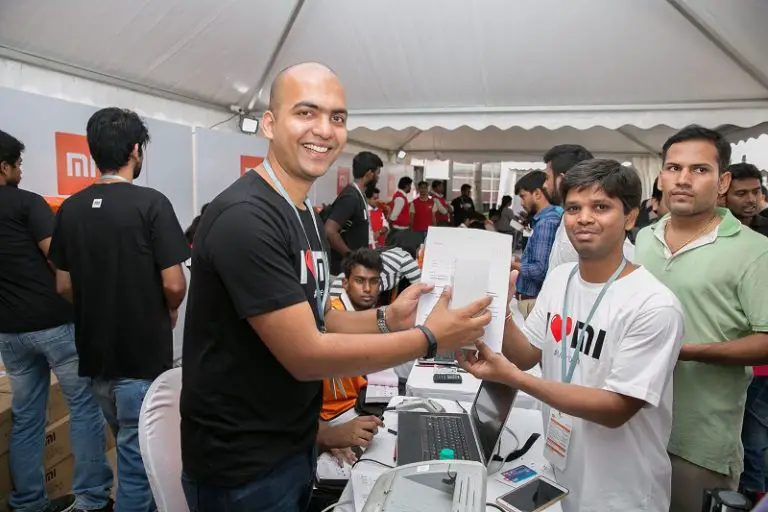 India is fifth country to get Mi Home stores after China, Singapore, Hong Kong, and Taiwan. Mi Home store was first introduced in China where customers are able to buy Xiaomi's smartphones directly from the store rather than going for the online options. Mi Home is basically the company's retail store which lets you to experience and buy the products which are launched by Xiaomi. Xiaomi is also planning to open 100 Mi Home stores in metro cities such as Delhi, Mumbai, Hyderabad and Chennai.
Mi home store offers everything from smartphones, fitness band, power bank, earphones, to air purifiers. Although Mi Home store guarantees about the availability of all the Mi-products but in case if the product is not available, an f-code will be offered to the customer. Xiaomi also allows interested customers to pre-book phones online for a token amount of Rs 1,000 and they can then pick their booked smartphone directly from the Mi Home store.
Manu Jain, Vice President, Xiaomi and Managing Director, Xiaomi India said, "It was an extremely emotional day for all of us at the opening of our first Mi Home store. I am humbled by the unprecedented outpouring of love from all our Mi Fans who started lining up from 8 AM in the morning. I had a fun filled day with spending time with our fans, billing at the counters for our customers, entertaining people standing in queue and answering multiple queries at Mi Home. Never did I imagine that with every passing hour we were quietly creating history in the Indian retail market."