Micromax has silently launched its MXAP Series of power banks in India. On the basis of capacity, there are three members of the new lineup. The MXAPB1040 with 10400mAh, MXAPB1300 with 13,000mAh and MXAPB1560 with 15,600mAh capacity. Coming to the specifications, the Micromax MXAP power banks feature high-quality cells made by LG. The prices start from around Rs. 1,120.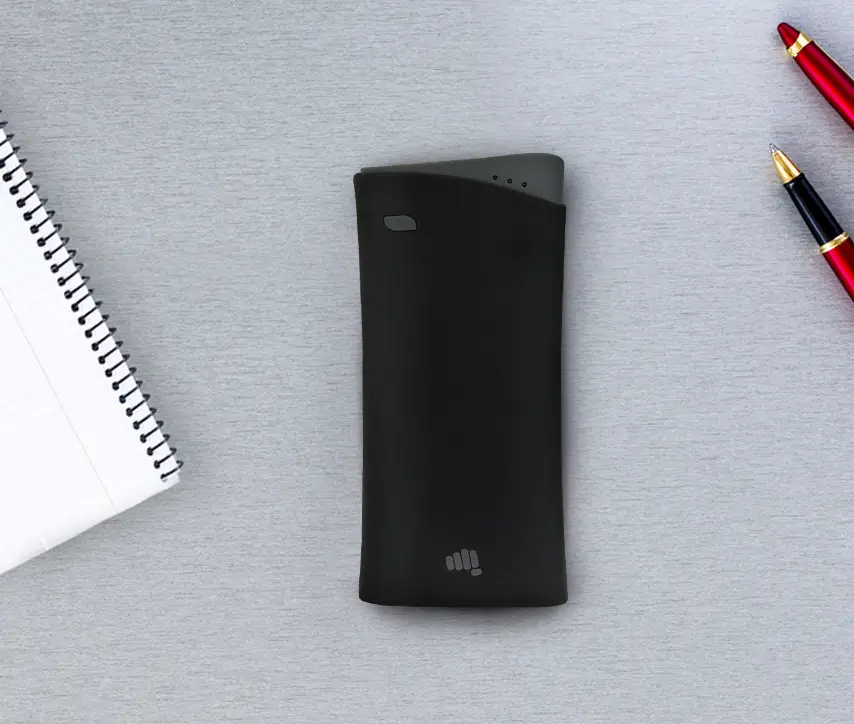 The newly launched Micromax MXAP power banks sport a refreshing design language. Thanks to their rubberized exterior, they look and feel quite good in the hand. You can choose between two color options, namely Grey and Black. Unlike most of other power banks in the market, Micromax packs in a separate wall charger along with its latest product. This is actually another reason to buy the MXAP power banks.
Talking of availability, two of the brand new power banks are already up for sale at Amazon.in. Regarding pricing, the 10400mAh MXAPB1040 model costs between Rs. 1,120 to Rs. 1,145, while the 13,000mAh MXAPB1300 costs Rs. 1,250. The 15,600mAh MXAPB1560 is yet to be available for purchase.
Now, let's talk about the specifications of each of the power banks.
Specs of Micromax MXAPB1040 (10,400mAh)
Powered by LG Cells
Stylish & ergonomic with rubber-finish
LED light Indicator for power level
Capacity: 10,400 mAh
Dual output USB 2.0 with 5V/1A & 5V/2.1 A
Input 5V/2 A (max)
Color: Grey, Black
Dimensions: 26 X 68 X 149 mm
Weight: 260 gm
In Box: Power Bank -1, USB Cable-1, User Manual & Wall Charger-1
BIS certified
Specs of Micromax MXAPB1300 (13,000mAh)
Powered by LG Cells
Stylish & ergonomic with rubber-finish
LED light Indicator for power level
Capacity: 13,000 mAh
Dual output USB 2.0 with 5V/1A & 5V/2.1 A
Input 5V/2 A (max)
Color: Grey, Black
Dimensions: 26 X 68 X 149 mm
Weight: 300 gm
In Box: Power Bank -1, USB Cable-1, User Manual & Wall Charger-1
BIS certified