For the users who have the most demanding workflows, Apple has recently come up with its most powerful iMac Pro workstation. The all-new iMac Pro features an impressive 22-inch Retina 5K display, up to 18-core Xeon processors and up to 22 Teraflops of graphics computation, which makes it one of the most competent workstation in the segment. Revealed at the Worldwide Developers Conference in San Jose, California, the new iMac Pro is priced at $4,999 (INR 3,21,613) and will be available in the US market by December 2017.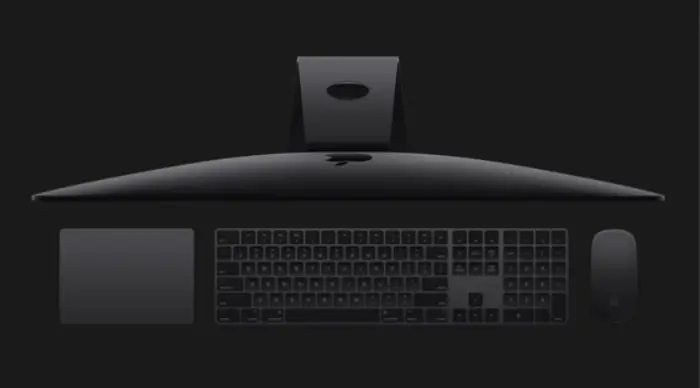 You can also get up to 16GB RAM, up to 128GB data corruption-protecting ECC RAM and up to 4TB for SSD storage. Connectivity options include four Thunderbolt 3 that can connect to up to two high-performance RAID arrays and two 5K display at the same time. This is the first time that a Mac features 10 Gigabit Ethernet ports, which results in 10 times faster networking.
As the all-new iMac Pro comes with a highly competitive processor, the need for an improved cooling system arises simultaneously. This is met by a new thermal design and all flash architecture that help the AiO PC deliver up to 80% more cooling capacity without compromising on the design aspect.
To give the new iMac Pro a premium appeal, the manufacturer has tweaked the characteristics of the desktop a bit.  So, the new iMac Pro does not feature the white paint finish anymore and come with Space Gray coating. This is just a sneak peak given by the manufacturer about the upcoming iMac Pro and the exact capabilities of the desktop will be determined when it will be used by experts in different sectors.