The recently launched Samsung Note 7 Fan Edition has gained a lot of attention for obvious reasons and another major news related to it has again put the spotlight on the updated offering from the Korean manufacturer. The smartphone is a refurbished variant of the Galaxy Note 7 which was recalled and then discontinued due to fire-prone batteries.
Samsung has introduced the smartphone once again and this time the number is restricted to just 400,000 units. The smartphone is currently available in South Korea and the manufacturer has not revealed its availability for the other markets yet. According to various speculations, the device was expected in the Indian market as well but, these speculations are not right for the moment.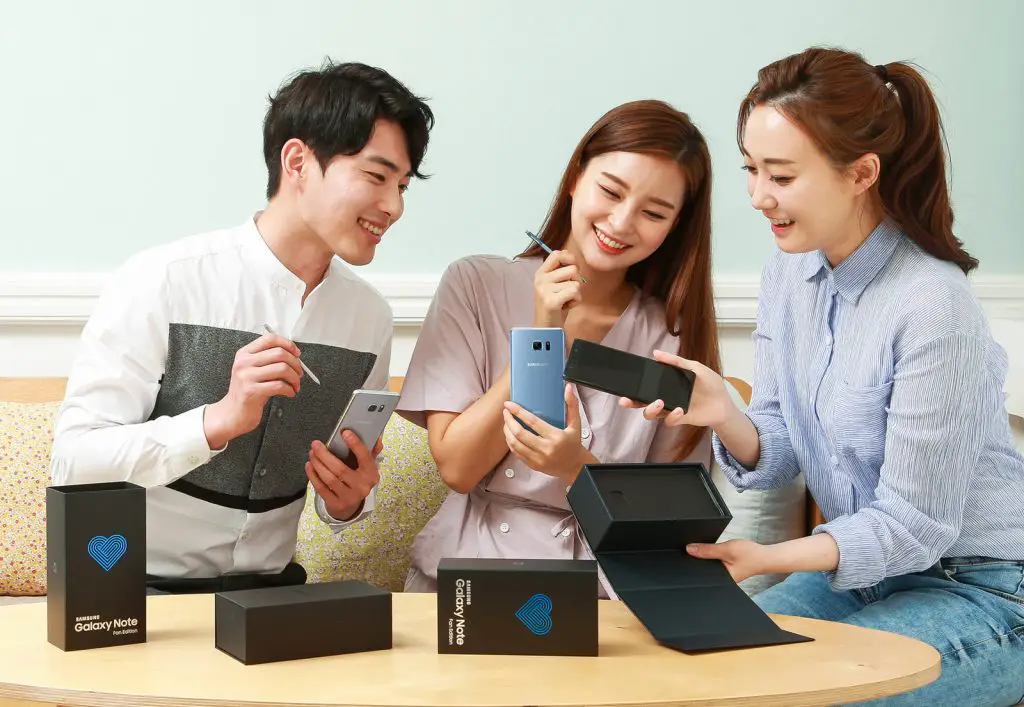 The smartphone is available at a price tag of 699,600 won which is around $611. The price is lower than the original Note 7 and is manufactured by using the components of Note 7. After the reports of explosions in Galaxy Note 7, the smartphone was discontinued and the reason was its faulty batteries.
The Note 7 Fan edition features a 3200mAh battery which is lower than the Note 7 which featured a 3500mAh pack. The Note 7 FE has also passed Samsung's new 8-point safety check process that ensures proper safety of the smartphone.
Also Read: Samsung Galaxy Note 7 'Fandom Edition' To Launch With A Smaller Battery
Apart from the battery difference, there are no major changes in the Note 7 FE and it features the same specifications as the original Note 7. The smartphone has a 5.7-inch dual-edge Quad HD display and is powered by a quad-core Snapdragon 820 chipset, 4GB RAM and IP68 ratings and an IRIS scanner.
The Galaxy Note 7 FE uses a 12MP dual pixel camera at the back with an aperture of f/1.7 and LED flash while at the front, a 5MP camera is equipped for selfies and video calls. The smartphone also gets S Pen for additional support.
Samsung has also upgraded the smartphone with features like Bixby virtual assistant and Bixby Vision for enhanced usage. Though the pricing of the smartphone is less and has more features, the company will face a lot of challenges to finish the lot of 400,000 units due to the bad image it has created due to various explosion cases.