Airtel today announced Project Next, investing Rs. 2,000 crores into enhancing the customer experience. As part of this, all Airtel Postpaid customers will now be able to carry forward their unused monthly data quota to the next billing cycle, starting August 1, 2017.
Bharti Airtel, the largest telecommunications services provider in India, today announced the launch of 'Project Next'. It is a digital innovation program aimed at transforming customer experience across all of the Airtel's services.
This new innovation from the company called The Data Roll Over is first of its kind and it will ensure zero data wastage for Airtel Postpaid customers. and brings unmatched value to the proposition. Customers can easily track their data usage and carried forward data on MyAirtel App.
Airtel Project Next – Key Aspects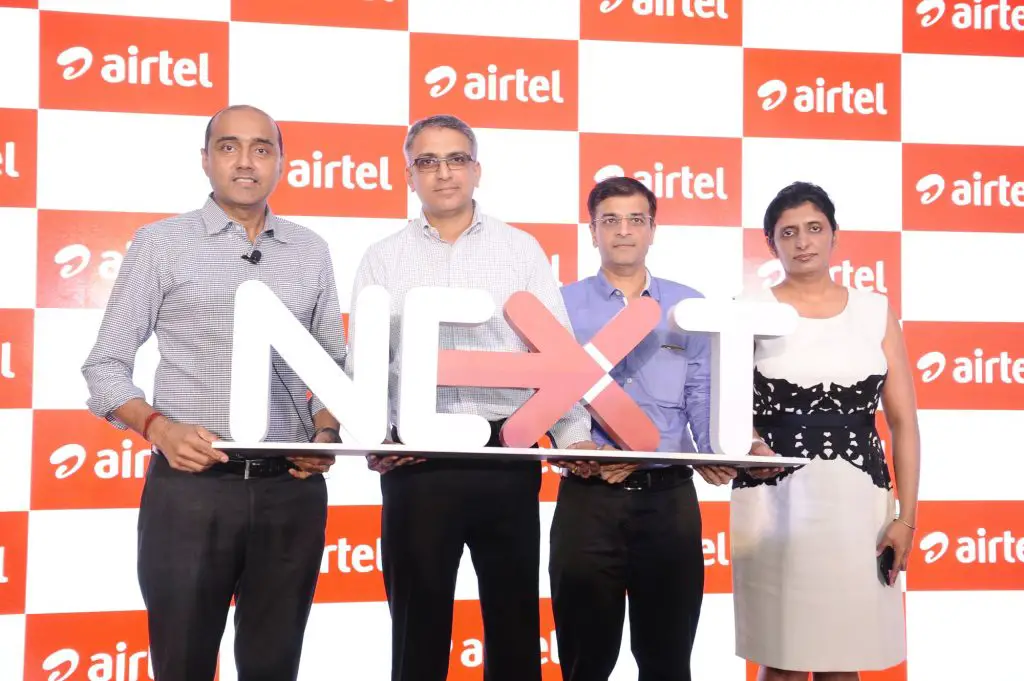 The Next-Gen Airtel Stores
Airtel has come up with new flagship stores that are divided into three zones – Share zone, Create zone and Experience zone. These stores are designed by the same people who designed Apple Stores. Airtel plans to revamp 2,500 stores over the course of the next three years of the project. The first two among these completely digital stores are live in Gurugram.
Postpaid Promise
Airtel found out the three primary issues that its Postpaid users face – unused data, security and dull relationships.
In terms of unused data, Airtel launches this new feature called 'The Data Roll Over Promise' through which Postpaid users will be able to carry forward their unused monthly data quota to their next billing cycle from August 1, 2017 onwards. A total of 200GB of data can be cumulated using this feature.  
Real-time Experience on MyAirtel App
Airtel also revamped their MyAirtel smartphone app. The new MyAirtel app makes the entire experience real time. Users can now do any of change of plans to real-time notifications or self-care with a click of a button on the new app.
The Family Promise
Airtel Postpaid customers can now easily create customized solutions for their family by adding multiple postpaid connections to their account. This way customers can save up to 20% on their mobile bills. This can be done through the MyAirtel app and no paperwork will be required.
The Security Promise
Customers can now protect their smartphones against accidental/liquid damage using 'Airtel Secure' – a smartphone protection suite. It comes with Norton Mobile Security Suite, which includes anti-malware protection.
The company is offering protection against liquid/water damage for a nominal cost protection for smartphones up to two years old. The company will arrange for a pick-up of the device, get it repaired from an authorized service center and deliver it back to the customer.
The company is said to invest up to Rs. 2,000 crores over the coming 3 years under 'Project Next' to launch several other exciting digital innovations.  This step aims to change the simplicity and interactivity of customer experience with Airtel.
Gopal Vittal, MD & CEO (India & South Asia), Bharti Airtel, said,
"At Airtel, everything that we do starts with our customers and we are obsessed about delivering a great experience to them. We look at the customer journey holistically and have identified 17 moments of truth. At each of these moments, our aspiration is to eliminate customer frustration and make the experience better via digital innovation"