In a massive customer database leak yesterday, data of around 120 million Reliance Jio customers was leaked on to the internet. The leak revealed several sensitive details including the full name of the customer, phone number, email address, circle and in many cases, the full Aadhaar number as well.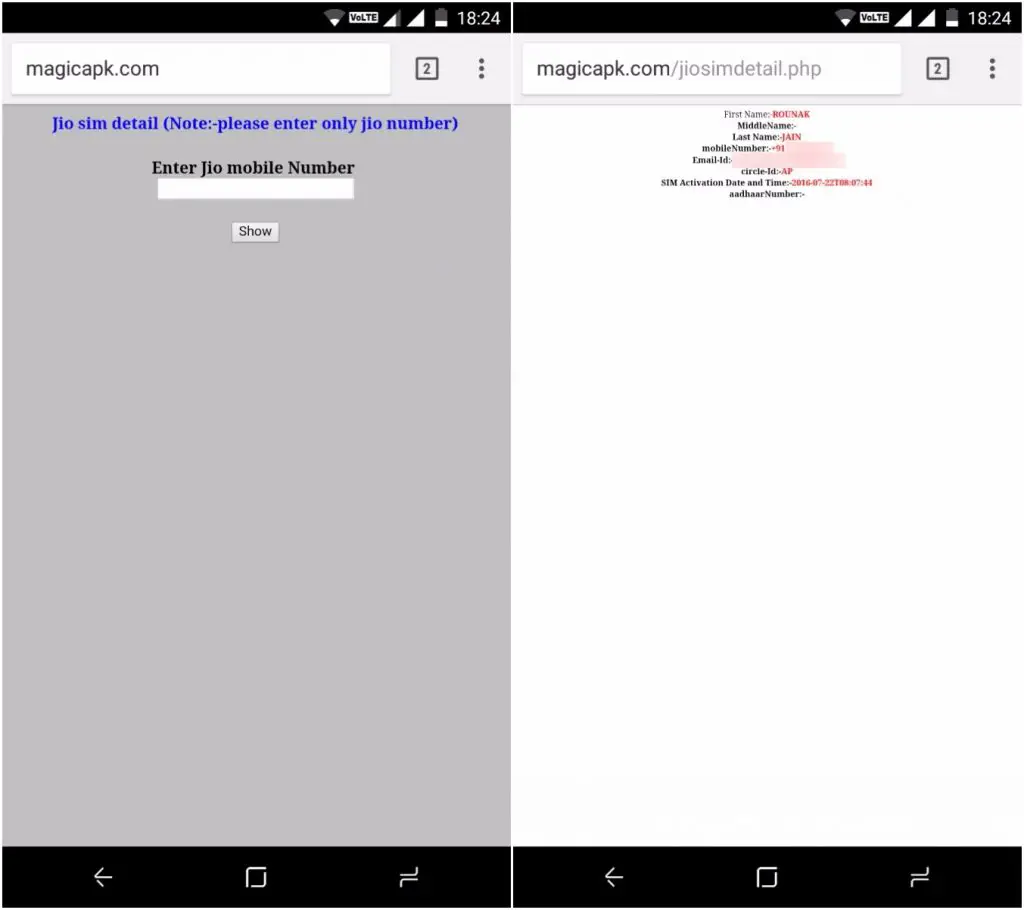 Late afternoon yesterday, a website named magicapk had leaked Reliance Jio's customer database. All you had to do was enter a Jio phone number to get the required details. We have verified this ourselves and the results were absolutely correct. Although in this case, our Aadhaar number was not revealed. That said, many other numbers searches returned the full Aadhaar number as well.
At the point of this story being written, the website appears to be down. Commenting on this massive database leak, Reliance Jio has issued following statement to multiple news portals,
"We have come across the unverified and unsubstantiated claims of the website and are investigating it. Prima facie, the data appears to be unauthentic. We want to assure our subscribers that their data is safe and maintained with highest security. Data is only shared with authorities as per their requirement. We have informed law enforcement agencies about the claims of the website and will follow through to ensure strict action is taken."
However, from the various numbers we checked, the results all have been correct, going against Reliance Jio's statement. It remains to be seen if the company carries out further investigations and acknowledges this leak in the near future.
On further digging up information regarding this leak, we found out that this database was up for sale since April 2017. The information leaked in this database included call records, billing info and verified addresses of Reliance Jio's 120 million strong customer base.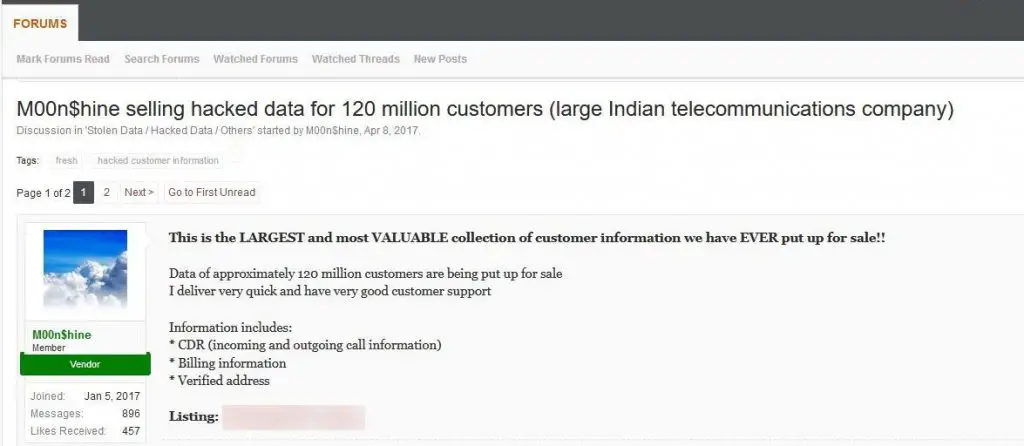 Did you check if your details have been leaked? Let us know in the comments below.