After displaying the OLED 4K HDR TVs at the CES 2017, the Japanese manufacturer, Sony today launched the A1 series in India at a price tag of Rs 3,64,900. Sony A1 Bravia boasts a monolithic design language, Dolby Vision HDR, and the latest X1 Extreme image processor. The A1 series is currently offered in two sizes – 55-inch which is offered at Rs. 3,64,900 and a 65-inch offered at a price tag of Rs. 4,64,900.
Sony is also offering PlayStation 4 gaming console on either of the TVs if a user pre-books the TVs from August 1 to 15. Sony's new range of TVs will be competing against LG's OLED TV range which is priced at Rs. 5,84,990. This range includes Q7F which has two options – 65-inch model at Rs. 4,40,900 and 55-inch which is offered at Rs. 3,14,900.
With the A1 series, Sony ensures rich black levels and wide viewing angles from its 4K OLED panels. The company had previously introduced monolithic designs in its televisions and now it has launched its again with the 'One Slate' design concept. As the OLED panels are emissive, the empty space is now acquired by speakers in place of LED backlighting.
According to Sony, with 'Acoustic Surface' technology, the sound can directly emanate from the display itself. The actuators help vibrate the screen to produce sound in all directions. Sony has also equipped an integrated subwoofer in the back for better bass quality.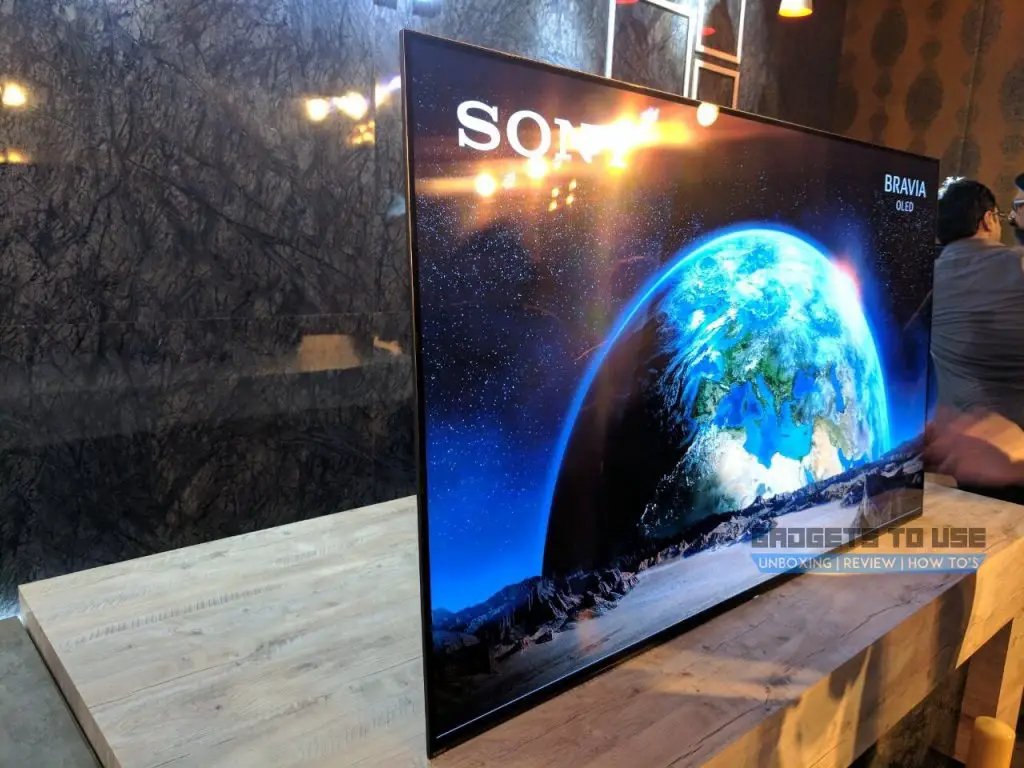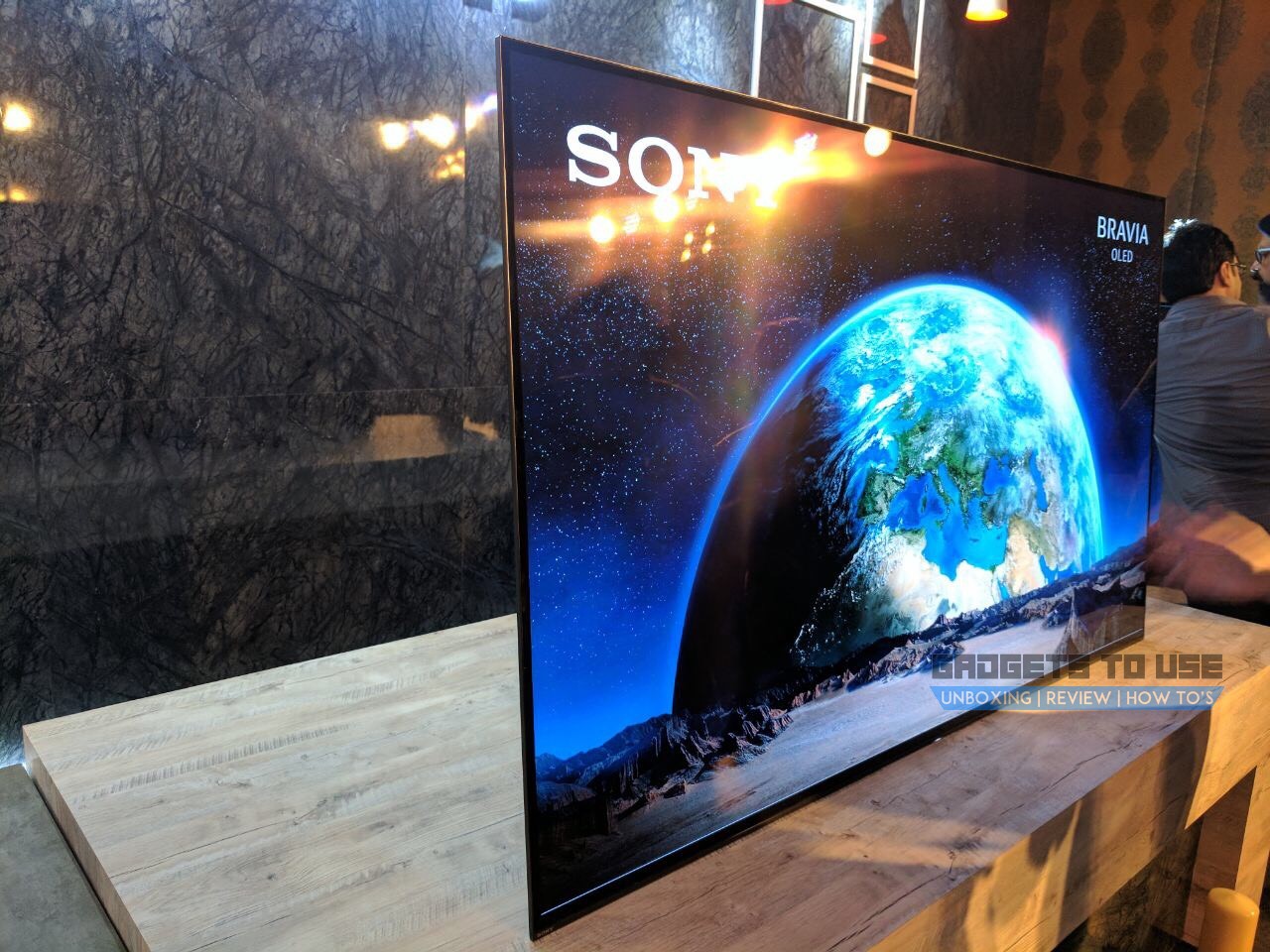 Though the major highlight of the TV range is its 4K HDR capability, the X1 Extreme image processor in the TV also helps in achieving 40% better real-time images. The newly developed chip supports technologies like object-based HDR remaster, super bit mapping 4K HDR and dual database processing. In addition, Triluminos and 4K X-Reality Pro tech are also offered for improving any type of content played on the TV including DVDs and TV broadcasts.
The Sony A1 series also supports Dolby Vision HDR standard and also runs Android TV 7.0 with Sony's own UI on top. Features like Voice Search and 42 languages support is also offered by Sony. It also offers 16GB internal storage which can be further expanded and also supports Chromecast. The list of physicals ports includes HDMI connectors, three USB ports, analog video inputs, digital audio-out, headphone socket and an Ethernet port.
The particular TV range will be available for pre-booking from August 1 with availability starting from August 4.