In a bid to enhance the relationship between the driver and the rider, Uber has introduced profile for drivers. The Driver profile let's driver to input few details like languages known, hometown, and his/her familiarities with the city. Moreover, Uber displays information like average user rating, work experience with Uber, rider compliments, rider thank you notes, and driver's achievements like number of trips with a 5-star rating.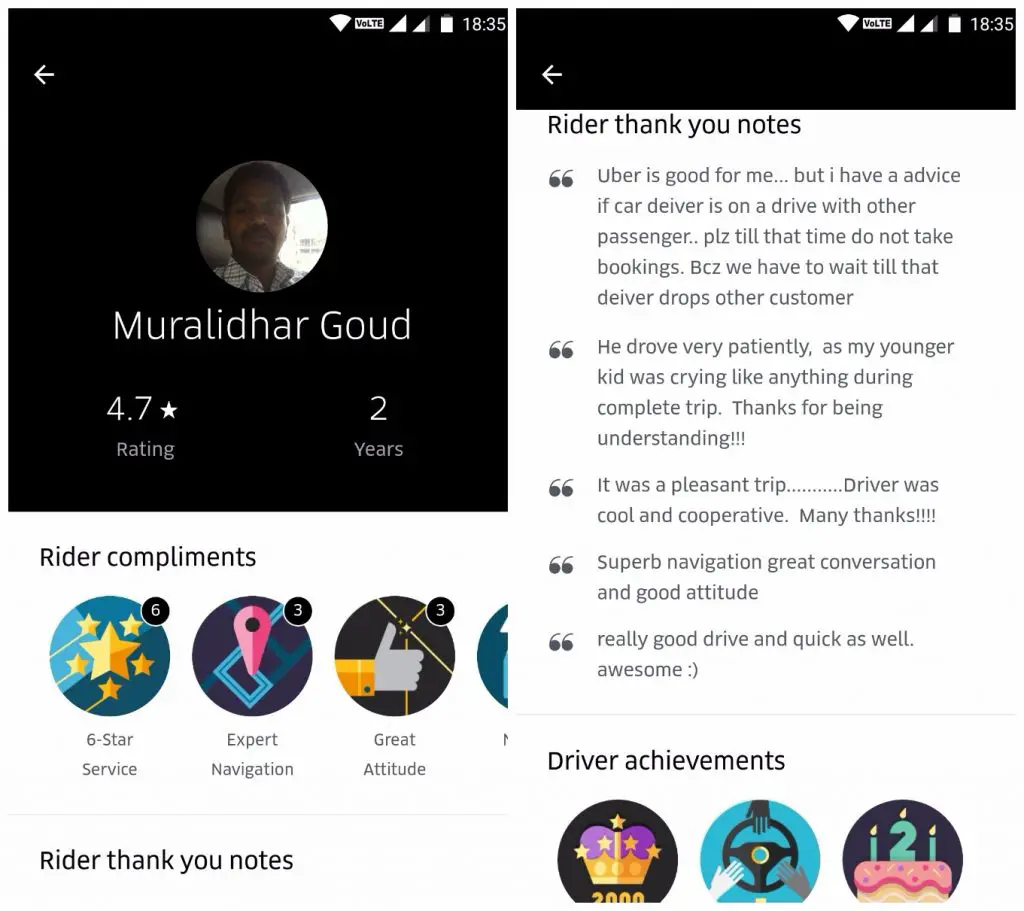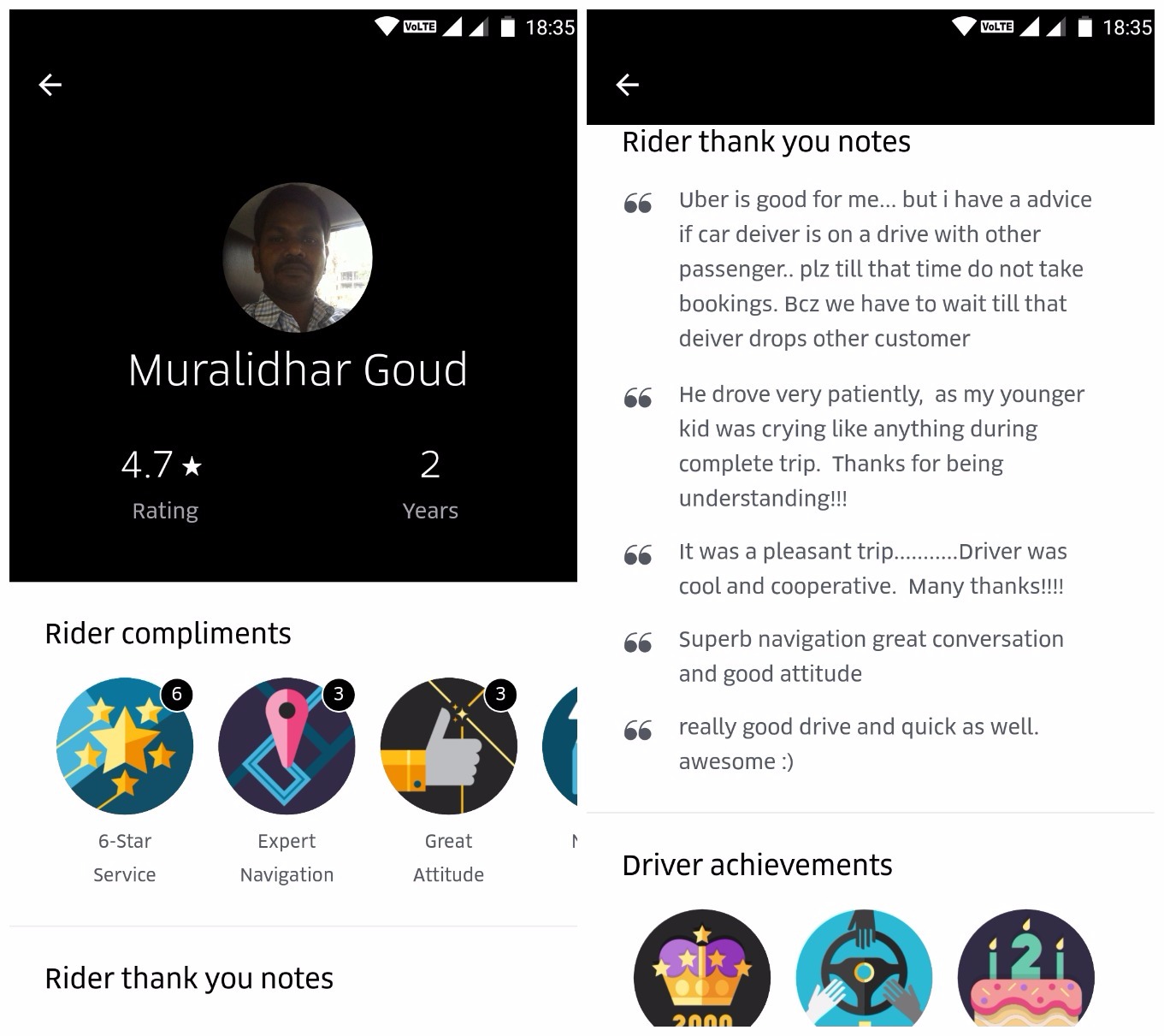 To access the driver profile, a user just needs to tap on the driver's name after booking the ride. Based on the information in the profile tap, a rider can easily start a small talk with the driver so that the journey isn't boring, after all, who needs a monotonous ride. It helps the riders to know more about the driver. Also, reading previous comments from other riders creates trust on the driver.
Apurva Dalal, Head of Engineering, Uber India, said:
"At Uber, we are equally obsessed about driver partners and riders and as part of this focus, we are introducing a way for riders to know their driver partners better. With the introduction of Driver Profiles, driver partners can personalize an informative profile to share with riders that spark awesome conversations and experiences. We believe it will have a positive impact on furthering trust and empathy between riders and driver partners."
Uber has been upping the ante against arch rival OLA by rolling out new features to its app. Recently, the company had announced that it will be integrating UPI into its app.