Google has unveiled their ARCore preview Software Development Kit as an answer to Apple's ARKit. Unlike Google's previous AR platform Tango, ARCore will run on any Android device, delivering Augmented Reality experience without any special hardware required.
In the past three years, Google has worked on their Tango AR program for Augmented Reality on Android Phones. Since Project Tango required certain special hardware, it was not meant for the entire Android ecosystem. With ARCore, Google is aiming to take Augmented Reality to virtually all the phones running Android.
About Google ARCore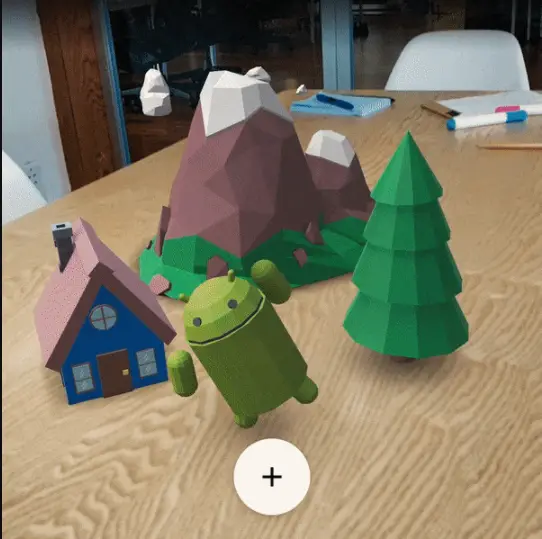 In a blog post yesterday, Google unveiled as well as explained  ARCore and the perspective behind it. Long story short, it is an Augmented Reality platform that developers can use to make AR apps that can run on millions of Android devices. The added benefit here is that ARCore will not require any dedicated hardware or sensors, instead, it will run Augmented Reality on simply any Android smartphone.
The ARCore SDK has been unveiled currently for Google Pixel and Samsung Galaxy S8. Dave Burke, VP, Android Engineering at Google said,
"We're targeting 100 million devices at the end of the preview. We're working with manufacturers like Samsung, Huawei, LG, ASUS, and others to make this possible with a consistent bar for quality and high performance."
Project Tango
Released in 2014, Google's Project Tango was aimed at developing Augmented Reality for Android smartphones. However, Tango required certain hardware and sensors on Android devices. In fact, phones like Asus ZenFone AR got Tango optimized processor and camera setup for seamless AR experience.
Apple ARKit
Bringing Augmented Reality to Apple, the ARKit platform for iPhone was demoed at the WWDC earlier this year. While many have commended the quality and results of Apple ARKit when compared to Google's Project Tango, Google has made a comeback with ARCore.
Now we have to wait for developers to start developing on the ARCore so we get an idea how it works on Android.