Refreshing the feature phone lineup, HMD Global has launched the all new Nokia 130 in India. The Nokia 105 was launched in the country some time ago and following its footsteps, the Nokia 130 has also marked its entry at a price tag of Rs. 1,599. Whereas, the Nokia 105 is available at just Rs. 999.
The newly launched handset is the updated version of the device which was first introduced in 2014. The new Nokia 130 now features an ergonomic contoured designs with a 1.8 inch QQVGA color screen, LED torch light and an inbuilt FM Radio. It comes with a standard Micro USB port which offers quick charging. A built-in rear camera and a microSD expansion slot are also standard with Nokia 130.
Nokia 130 Specifications
The handset features a 1.8 inch display with (160 x 120 pixels) screen resolution and Island keymat with separated keys for easier typing. It comes with Nokia Series 30+ software platform, 4MB RAM, 8MB internal storage which is expandable via a microSD card up to 32GB. The smartphone measures 111.5 x 48.4 X 14.2 mm and supports GSM 900/1800 network.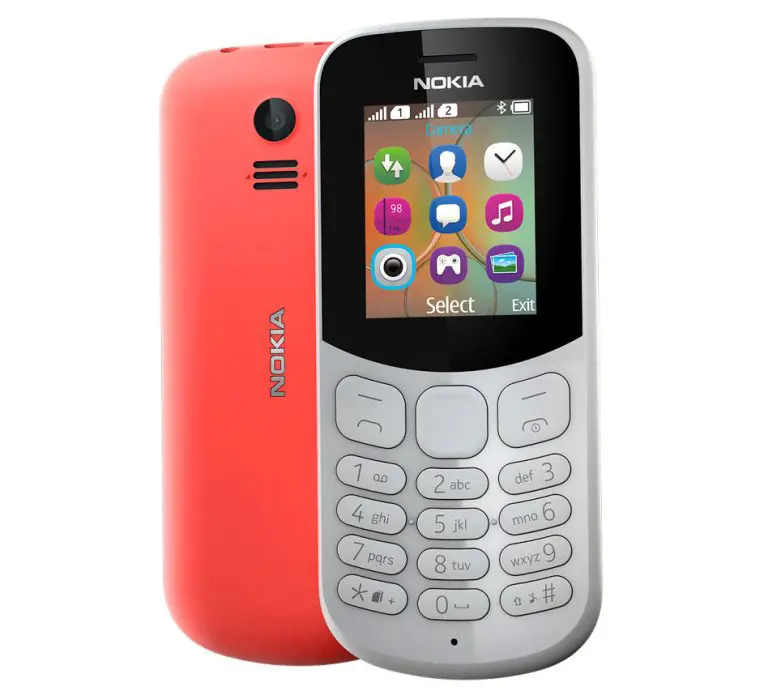 It comes preloaded with Snake Xenzia and five try and buy games from Gameloft – Ninja Up, Danger Dash, Nitro Racing, Air Strike and Sky Gift. The camera and speaker grille are placed at the back.
Connectivity options include Micro-USB 2.0 Charger Connector, 3.5mm AV connector, Bluetooth 3.0 and fueling this little handset is a 1020mAh battery with 44 hours of FM radio music playback and a month on standby.
Pricing and Availability
The all-new Nokia 130 is available in red, grey, and black color options and at a price tag of Rs. 1,599 and will be available across the authorized retails stores of the company.
Speaking of the Nokia 130, Ajey Mehta, Vice President – India, HMD Global said,
"Phones are true companions, always by our side, in our pockets or bags. The Nokia 130 has been built to take the everyday knocks whilst offering entertainment as you go about your day. High quality voice and call clarity is essential, and the Nokia 130 delivers that and so much more in a stylish and truly entertaining package."