India's leading wireless service provider Airtel today rolled out 4G VoLTE (Voice over LTE) services in the city of Mumbai, treating it as a launchpad for a planned wider rollout across India. Today's launch makes Airtel the second service provider in India to roll out 4G VoLTE services. Notably, Reliance Jio has been the only telecom operator in the country to offer VoLTE services.
While there is no additional charge for VoLTE service, unlike Reliance Jio where voice calls are free, Airtel will charge the customer as per their existing plan. A working 4G SIM card in a VoLTE enabled phone is good enough to start using the service.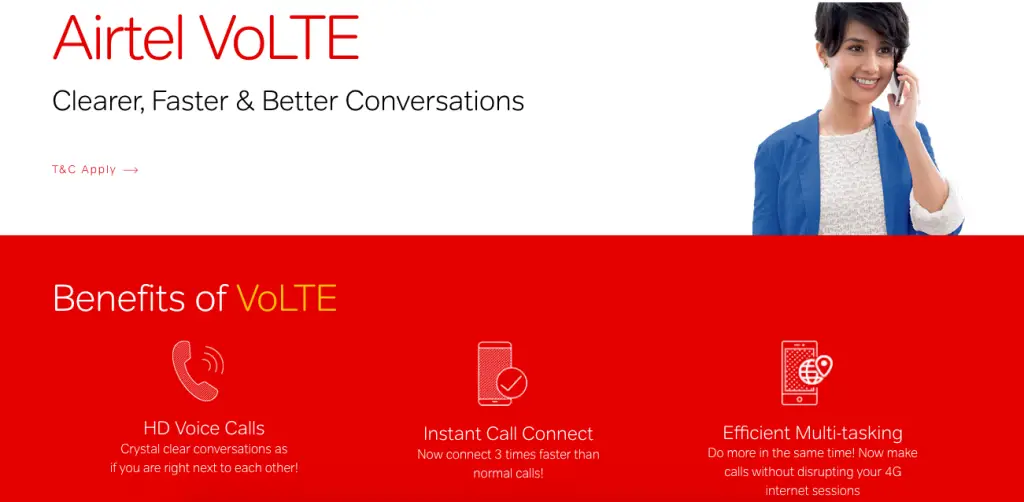 Last week, there were reports of Airtel rolling out VoLTE services on its network. However, this is not a pan-India rollout – at the moment, 4G VoLTE services on Airtel's network are currently limited only to the Mumbai circle. Even so, Airtel has kept VoLTE dead zones in mind – if a customer enters a zone without 4G VoLTE coverage, the signal seamlessly transfers to 3G/2G without interrupting the call.
Speaking on the launch of VoLTE in Mumbai, Abhay Savargaonkar, Director for Networks, Bharati Airtel, said:
"With the VoLTE compatible device ecosystem beginning to mature, we believe it's the right time to enable VoLTE calling as part of our service portfolio. Over the next few months, we will rapidly accelerate the deployment of VoLTE to cover all key geographies to bring HD quality calling to our customers."
However, it is uncertain whether Bharti Airtel continues to charge for voice calls after pan India roll out of VoLTE service. If the company withdraws charges for voice calls, it will put the Reliance Jio juggernaut in check.
Idea Cellular is also planning to launch VoLTE services in the country by early 2018. State-owned Bharat Sanchar Nigam Limited(BSNL) is looking for options for pan India 4G VoLTE roll out. Moreover, it is working on 5G to be future-ready. It recently made an agreement with US-based packet optical and mobile routing solutions company Coriant to study and deploy 5G-based industrial internet applications for the enterprise.