BlackBerry consumers may be in for bad news as there will be no Android Nougat update for the BlackBerry Priv. Launched back in January last year, the BlackBerry Priv is a BlackBerry device running Android OS.
In a Blogcast on the UTB Blog, Alex Thurber, GM at BlackBerry Mobility Solutions personally confirmed that there will be no Android 7.0 Nougat update for the BlackBerry Priv. Coming with a secured OS with DTEK security, the BlackBerry Priv was updated from Android 5.0 Lollipop to Android 6.0 Marshmallow.
Update Status on other BlackBerry devices
While the BlackBerry KeyOne was confirmed to get Android 8.0 Oreo update, the DTEK series was not so lucky. While it is not confirmed whether DTEK devices i.e. the DTEK 60 and DTEK 50 will get an Android version update.
Alex Thurber commented as to how getting updates for these devices was a complicated process including partnerships with Carriers and chipset makers. It is also to be noted that the future build TCL devices, including the current BlackBerry KeyOne, will all be eligible for Android 8.0 Oreo update.
On a positive note, BlackBerry will continue to deliver security updates for BlackBerry Priv as well the DTEK series. It is good because receiving security updates will ensure your BlackBerry device remains ahead of any potential threats.
About BlackBerry Priv
Despite not getting updated to Android 7.0 Nougat, the BlackBerry Priv is a smartphone with good specifications. The BlackBerry Priv packs a 5.4 inch dual curved display. It comes with a slide-out physical keyboard with smart touch capabilities.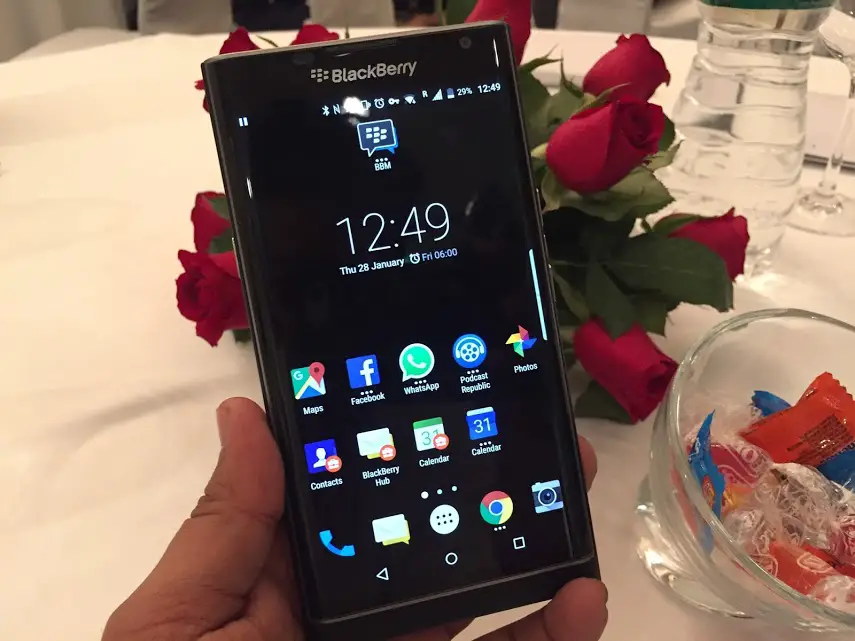 In the optics department, the BlackBerry Priv features a Schneider-Kreuznach certified camera. It features a 18MP rear camera with f/2.2 aperture and OIS. A front-facing 2MP camera is there with f/2.8 aperture.
Backed by a Snapdragon 808 hexa-core processor, the BlackBerry Priv sports 3GB RAM and 32GB internal storage. You also get up to 2TB expandable storage using microSD card. It originally came with Android 5.0 Lollipop but is now being updated to Android 6.0 Marshmallow. No Nogat update sadly, but on a positive note, the device comes with added features like DTEK security and BlackBerry Hub.