Apple has introduced the new Apple TV 4K at its annual event Cupertino, California. The Apple TV comes with 4K and HDR support which offers incredibly sharp, richer and more lively colors, and great detail with crisp images. Apple TV 4K starts at $179 for 32GB version and it will be available to pre-order from September 15 and it will go on sale from September 22.
The new Apple TV 4K viewers can now enjoy 4K HDR movies on iTunes. Users will get an automatic upgrade to 4K HDR versions when they become available in their existing iTunes library. Moreover, it will also offer 4K HDR content from some popular streaming services, including Netflix and Amazon Prime Video.
Eddy Cue, Apple's senior vice president of Internet Software and Services said,
"Customers will love watching stunning 4K HDR movies from an impressive catalogue on iTunes, while also getting automatic upgrades of 4K HDR movies already in their iTunes library and enjoying 4K content on services like Netflix and Amazon Prime Video, coming soon."
Apple TV 4K Features
The new Apple TV is built on the A10X Fusion chip, the same chip that powers the iPad Pro. The new Apple TV 4K delivers a rich 4K HDR experience. The TV 4K offers more crisp images using four times more pixels than standard HD while HDR delivers brighter, and more realistic colors with greater detail.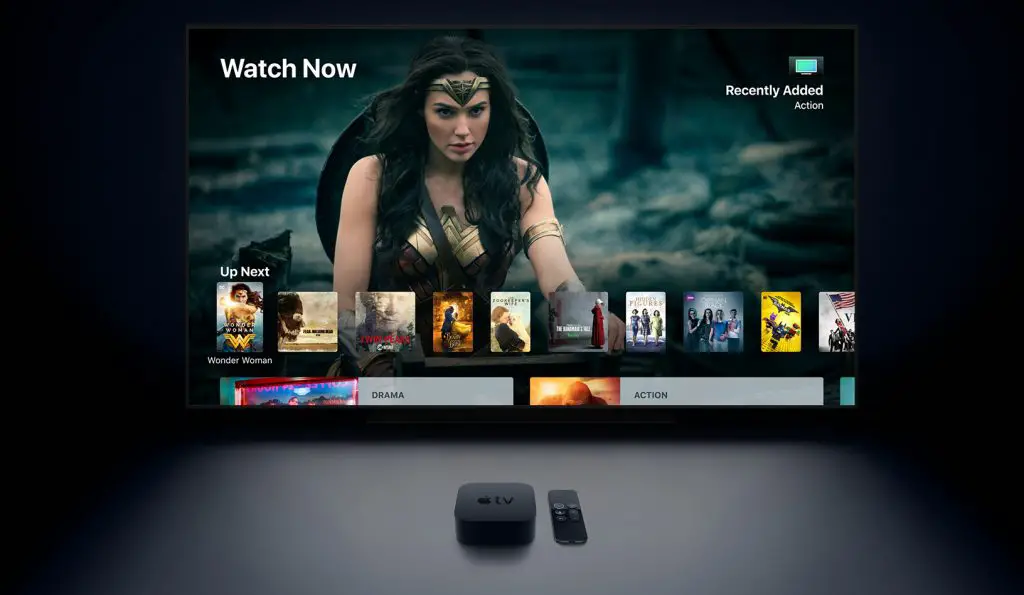 The Apple TV app is already on iPhone, iPad, and Apple TV and works seamlessly across them all. So, if you stop watching a show on TV, you can continue later on your iPhone. Moreover, users can also share photos and videos from iPhone and iPad using iCloud on Apple TV.  Users can also send movies, shows, videos, and photos from iPhone instantly to the TV using AirPlay.
The Apple TV app lets you browse content from over 60 video services without switching from one app to the next. Moreover, users will find movies and shows recommendations as well. It offers the live content that matters to you including news and sports. Users can find their favorite sports from apps like NBA and MLB and latest breaking news from apps like Bloomberg and CNN.
Pricing and Availability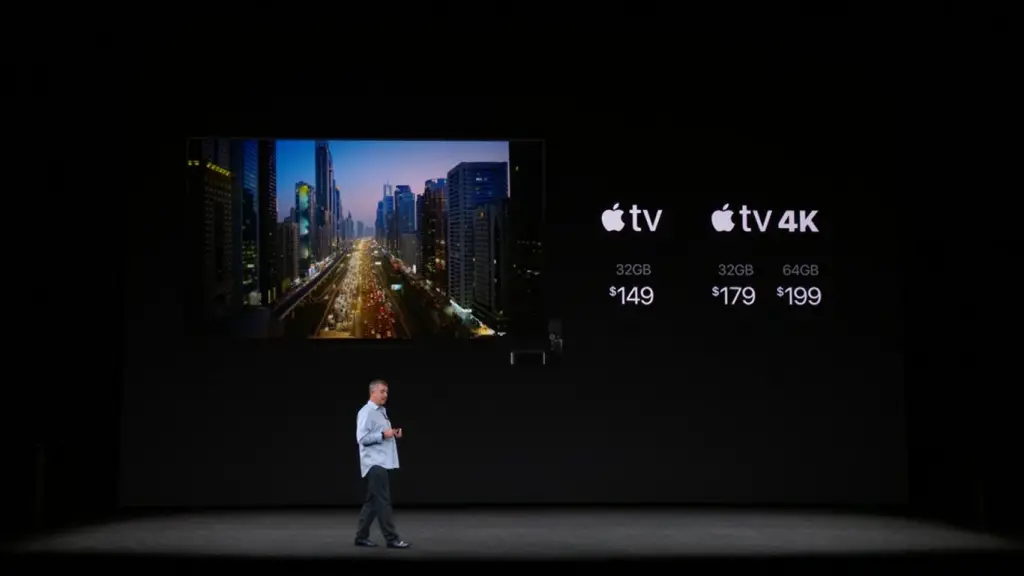 Apple TV 4K starts at $179 for 32GB version and $199 for 64GB version. It will be available from apple.com and Apple Stores, as well as through select Apple Authorized Resellers and carriers. Pre-ordering of Apple TV 4K starts on September 15 and it will be available for sale from September 22.
Indian Pricing
In India, the 32GB Apple TV 4K has been priced at Rs.15,900 and the 64GB variant is priced at Rs. 17,900.