Santa Clara-based chip designer Intel launched the first lot of 8th generation core processors for laptops back in August. Now the company has unveiled 8th Generation Coffee Lake processors for desktops, which fall under the Core i3, i5, and i7 product lines. With the new Coffee Lake lineup of 8th generation processors, Intel is upgrading the number of cores of the base Core i3 processor to four, for the first time.
Intel Core i7 Coffee Lake specs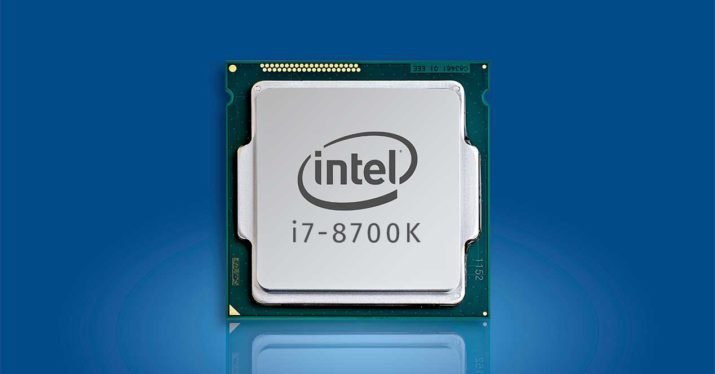 Intel touted the new 6-core/12-thread Core i7-8700K processor as the "best gaming desktop processor ever." The processor has a base clock speed of 3.8 GHz and 12MB of L3 cache. However, one can overclock i7-8700K upto 4.7GHz in single-core turbo mode, and 4.6GHz when engaging all six cores, credit to Intel Turbo Boost Technology 2.0. i7-8700 is a slightly less powerful processor 6 with cores clocked at 3.2 GHz. It can be overclocked to a maximum speed of 4.6GHz.
Intel Core i3 Coffee Lake – First quad-core Core i3 processor
On the other hand, the entry-level 8th generation Core i3 series processors have also received performance boost by housing two extra cores compared to their predecessors. This would be the first time that the base Core i3 processor is featuring a quad-core setup. Both i3-8100 and i3-8350K feature four cores / four threads, however, individual cores of i3-8100 are clocked at a base clock speed of 3.6GHz, and for i3-8350K it is 4GHz.
Intel Core i5 Coffee Lake – First hexa-core Core i5 processor
Intel's mid-tier 8th gen Core i5 series processors are a big leap forward, as they are first in the product line to feature six cores. The Core i5 8400, with six cores and six threads is clocked at 2.8GHz (with a boost of up to 4.0GHz), and i5-8600K, with six cores and six threads is clocked at 3.6GHz (with max speed upto 4.4GHz) are the brand new i5 series chips.
"We are laser-focused on giving the enthusiast community the ultimate desktop experience, from chart-topping performance to a platform that can flex with their needs," said Anand Srivatsa, general manager of the Desktop Platform Group at Intel.
Intel claims that the new processors deliver premium performance, with a Boost in Frame Rate of up to 25% Gen over Gen. While the industry has been expecting for 10nm chips from Intel, the new Coffee Lake desktop processors are built on 14nm fabrication process.