Hewlett Packard has just unveiled the second generation of their HP Spectre laptops, dubbed as the HP Spectre 13 and the HP Spectre 13 x360. Both the laptops come with 13-inch screens and HP claims the x360 to be the slimmest touch-screen laptop so far.
With just 10.4mm thickness, the new Spectre 13 and x360 can render up to 4K resolution. Backed by Intel Core i5 and i7 processors, the HP Spectre 13 packs 16GB LPDDR3 memory and up to 1TB PCIe SSD hard drive. With minimal bezels and a backlit keyboard, the HP Spectre is a slim laptop with a performance-oriented approach.
HP Spectre 13 and x360 Specifications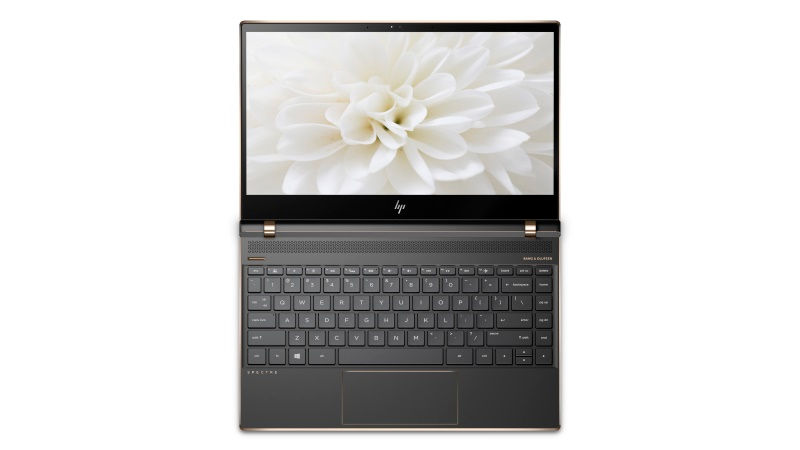 Starting with the display, the HP Spectre 13 comes with a 13-inch display with up to 4K resolution rendering. The display comes with micro-edge bezels with Corning Gorilla glass, offering a wide angle view. It also comes with a webcam with Windows Hello to use facial recognition for unlocking your laptop.
In the hardware department, the new HP Spectre 13 will be coming with an 8th Generation Intel Core i5 or i7 processor. It will be backed by 16GB LPDDR3 RAM with 1TB PCIe SSD hard drive. With Windows 10 on board, the HP Spectre 13 x360 will come with a side-mounted fingerprint sensor for ease of access.
A good added feature of the Spectre 13 x360 is the new "Sure View" technology from HP. This allows you to safeguard your screen from unwanted people prying on it. It bursts light from the edges of your screen which makes it impossible for others to see what is on the screen. Only you will be able to see the screen by looking straight at it from the front.
Pricing and Availability
The HP Spectre 13 will start from $1,299.99 (roughly Rs. 84,947) and the x360 will start at $1,149.99 (roughly Rs. 75,146). Both laptops will be available late in October. Indian availability is yet to be known about.