While bezel-less phones with 18:9 aspect ratio are gaining a lot of popularity in the market, fresh reports hint that a new trend could be developing. It is now reported that Huawei, Oppo, Samsung, and LG are developing flip phones with dual displays.
This is no new thing as ZTE has already introduced Axom M with two screens. However, the experience on the ZTE phone is still compromised due to the bezel in the center. MyDrivers has reported that the smartphone giants are working on removing the joining bezel to provide a better experience.
Dual-screen displays the next trend?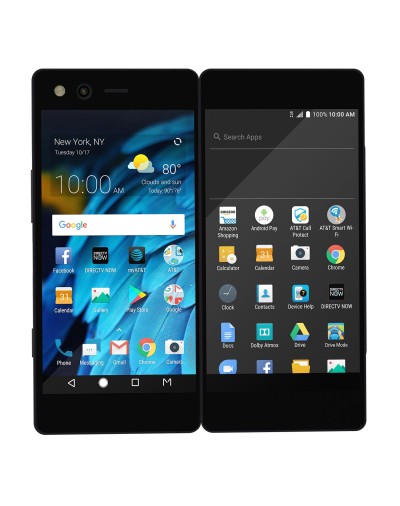 While full screen displays with a bezel-less front are all the rage right now, the next trend could be dual screen phones, bringing back the flip phones of the past but in a different avatar. Companies like Samsung, LG, Oppo and Huawei are already developing their own prototypes to make sure they capitalize on it if these phones become popular.
Samsung has also made clear they will be releasing a foldable smartphone with dual displays next year. There is already a Samsung Flip phone, the SM-G9298 but it does not combine two displays to work as one. The foldable phone will aim at using two displays at the same time.
In an interview with CNET, Richard Yu, Huawei Consumer Business Group CEO said, "We have two screens, But we still have a small gap [between the screens]. That's not good, and we should get rid of that gap". This statement is enough to prove that Huawei will also step up to the foldable-screen game next year.
Among these two giants, LG and Oppo are also expected to develop foldable phones. LG is one of the biggest display makers with a global reach so it will be no surprise if a foldable hardware comes from LG. Oppo too is speculated to come up with a foldable screen to compete with the other smartphone manufacturers. However, refinement will be a key factor in the dual-display phones.