Prime Minister Narendra Modi has launched the UMANG (Unified Mobile Application For New-age Governance) app to promote e-governance. The app has been launched at the 5th Global Conference on Cyberspace held at Hotel Pullman, Aerocity, New Delhi.
The app aims at integrating governance-related services like Aadhaar, DigiLocker, Rapid Assessment System and Bharat Bill Payment System. It was originally announced last year by the Prime Minister's office as part of the Digital India Initiate, undertaken by the Ministry of Electronics and Information Technology.
UMANG App Features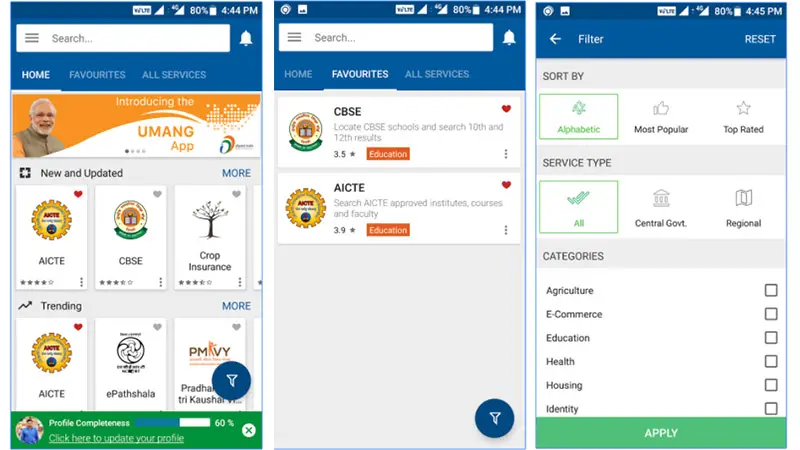 The UMANG (Unified Mobile Application For New-age Governance) app is an initiative by the Government to promote e-governance. With support for 12 regional languages and English, the app is meant for availing the government services digitally.
The UMANG app is launched with provision to 43 departments with access to more than 150 services. These numbers are expected to expand to 200 departments offering more than 1200 services by December 2019. You can avail EPFO, PAN, NPS, CBSE, Bharat Gas, DigiLocker, Passport, GST, HP, Bharat & Indane Gas, e Pathshala, Income Tax, Digi Sevak, Crop Insurance and many other services using the app.
Also, for Aadhar linked consumers, availing services like Tax payment and passport renewal is also given. You can even check CBSE results on the UMANG app.
How to get the UMANG app
The UMANG app is a free application compatible with iOS, Android, as well as Windows phone. You can give a missed call to 97183-9718N3 to get a download link on your phone number. You can also download the app directly to Android from Play Store here, for iOS here, and for Windows Phone here.
The UMANG app will expand its usability in the coming days and the users will be able to link their Aadhaar cards in order to avail full benefits of the application.