Google's ambitious and lightweight version of YouTube named YouTube Go has now come out of beta on the Play Store. Being a toned-down version of the YouTube app, this app handles basic features and functions even with poor network connectivity.
At just 7.2MB size, the YouTube Go app allows you to watch, download, and share videos with friends while monitoring your data. While the app misses out on advanced functions, it looks promising for a light version. Last year, Google announced that it will be releasing a lighter, more data-friendly version of YouTube. The search giant released the first beta of YouTube Go earlier this year in markets like India and Indonesia.
YouTube Go download and setup
The YouTube Go app is now out of beta testing and available to download on the Google Play Store. It is a lightweight app with just 7MB size, this takes minimal space on your device.
After downloading the app, it is easy to set up but requires a lot of permissions and even access to making calls and SMS. While it does seem a bit too much, the app will not work without being granted all the permissions. The app supports multiple regional languages which is a good thing. The interface is also simple and basic.
Interface and functionality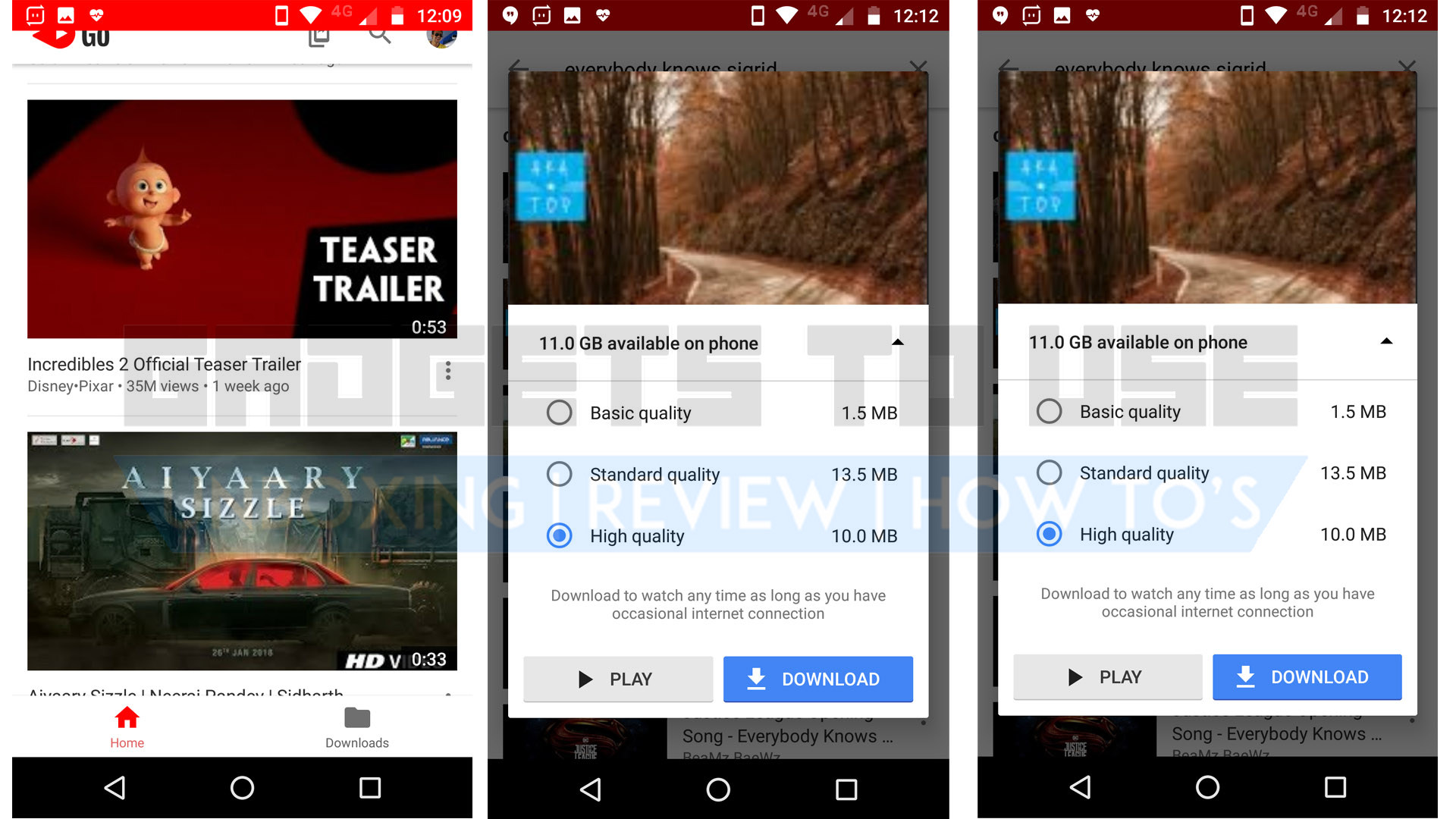 The YouTube Go app is a lightweight alternative for the main YouTube app that takes up a lot of space generally. The interface is simple and the app starts with displaying a list of trending videos. There are just two tabs at the bottom, namely Home and Downloads tab. While the Home tab takes you to the main screen of the app, the Downloads tab keeps a track of your downloaded videos.
Upon selecting a video, the app gives you options to play the video in different qualities along with the data it will consume. It also displays the free space on your phone so you can easily choose which quality video you want to download. The app also lets you share the downloaded videos locally with your friends, but for this your friend will also needs to have the YouTube Go app installed.
Why YouTube Go?
If you are in a place with a poor network connection, YouTube Go is a good alternative to enjoy your favorite videos. The app also lets you store and locally share content, hence proving useful and light on storage. If you do not use the full functionality of the YouTube app and remain short on storage, this app is a good alternative.