WhatsApp Status is a much-appreciated addition to the instant messaging app, and now in a few simple steps, you can save those stories too. While the status is a feature similar to Instagram Stories, there are other simpler ways of saving a WhatsApp status other than taking a screenshot.
If you screenshot a WhatsApp Status, you cannot save videos, but with these simple steps, you can save any status you want. The first method here is the easy one through a third-party app. If you don't want a dedicated app for saving WhatsApp Statuses, we have another trick for you.
Save WhatsApp Status using Status Saver for WhatsApp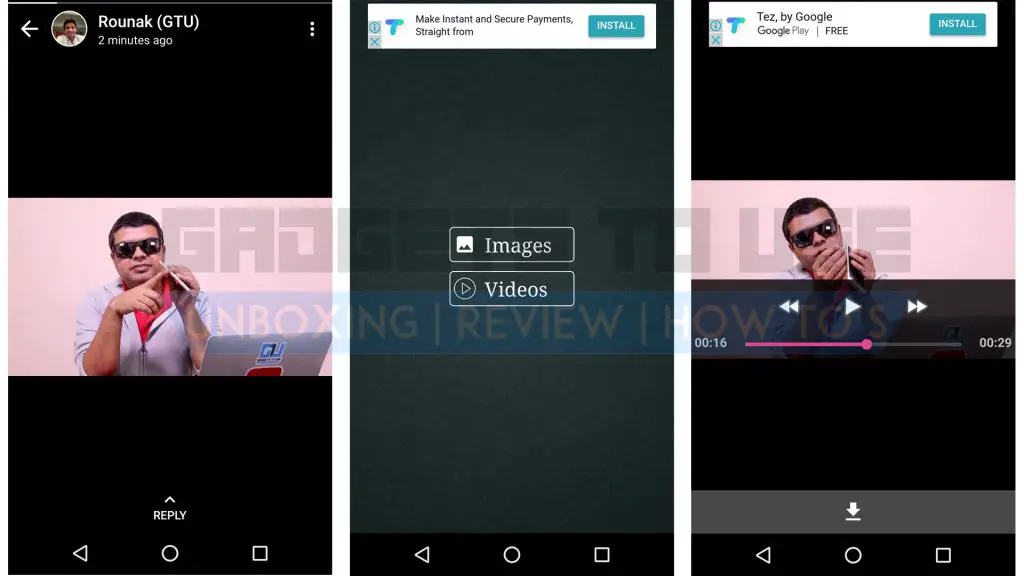 If you like to save the statuses of your friends frequently, then this app makes it simple for you. With just 1.7MB size, Status Saver for WhatsApp lets you save the WhatsApp stories that you've recently viewed.
You can download the app for free on Play Store. After that, when you see a status on WhatsApp that you want to save, open the app after viewing the status. The app will show it in the photos segment if it is an image, and under the video segment if it is a video.
You can rewatch the Status in the app and click on the download icon at the bottom of the screen to save it permanently. Saved images and videos will be shown in your phone gallery.
Coming to the cons, the app has advertisements that pop up every now and then. While it does not require much storage space, you may not want a special app on your phone to save WhatsApp statuses unless you do so frequently.
Save WhatsApp Status using File Manager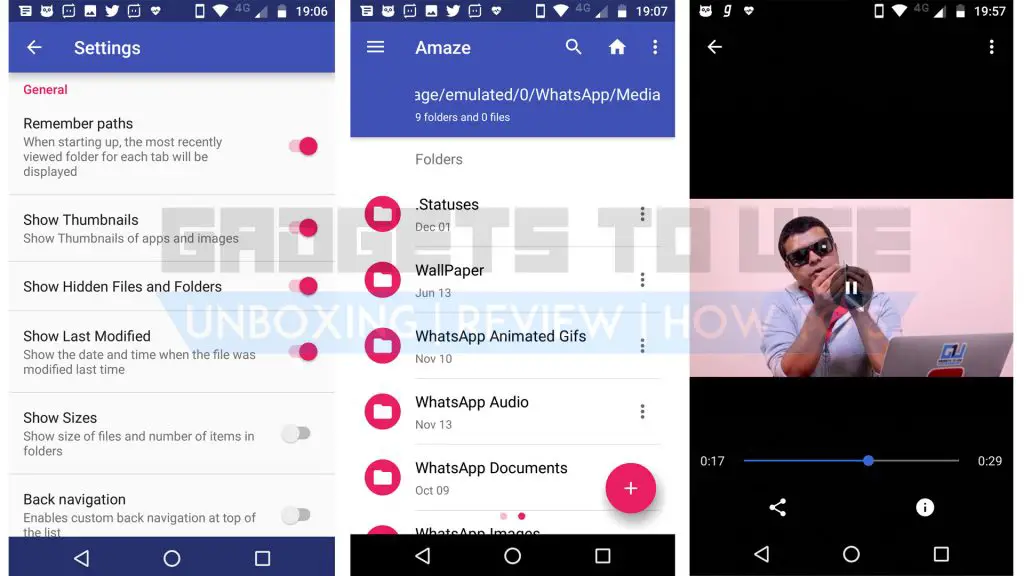 While downloading a special app may or may not make sense, this way you can save WhatsApp statuses without any dedicated app. All the good file explorers have the option of 'Show Hidden Folders' in them, but here we are using the Amaze File Explorer which is available for free on the Play Store.
Once you've installed Amaze File Explorer, open it and tap the three lines button on the top-left corner. From here go to Settings > Scroll to General > Enable 'Show Hidden Files and Folders'.
After this, go to Storage > WhatsApp > Media > .Statuses and here you will see the recent statuses that you've seen. While the files in this folder get deleted in 12 hours, you can cut or copy them to any other location on your phone to save them.