Motorola has added three new Moto Mods to the Moto Z family. These mods comprise an extra battery pack, a portable speaker, and a gamepad. While the Moto Z series is known for its modularity, the company is adding fresh products for an immersive experience.
The JBL SoundBoost 2 mod instantly converts your phone into a powerful speaker with a long battery life. Moto has also added a new Moto Turbopower pack to add a full day of battery to your phone and a moto Gamepad for dedicated gamers. You can buy or rent these mods from RentMojo.
JBL SoundBoost 2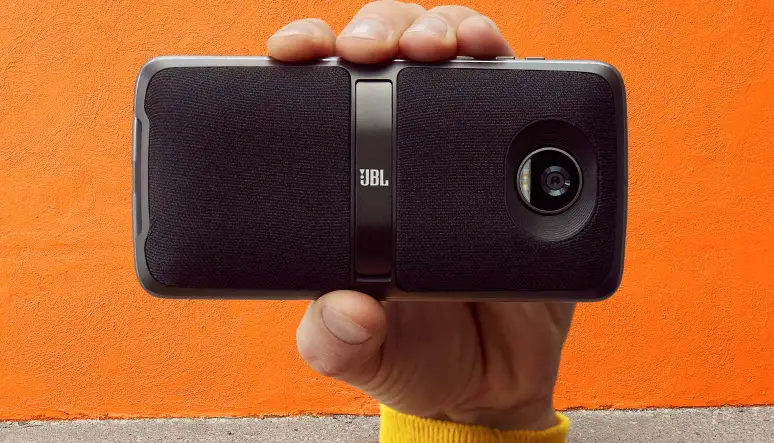 The successor of the previous SoundBoost Moto Mod, the JBL SoundBoost 2 comes with up to 10 hours of battery. You just have to snap the mod on your Moto Z series smartphone and it will automatically connect to your device. The mod comes with an inbuilt stand so you can place your phone and enjoy multimedia content.
The SoundBoost 2 mod comes with a premium grip and splashproof coating. While these are not completely waterproof, the mod can survive water splashes from a poolside party. It is priced at Rs. 6,999 and comes in Red, Blue, and Black colours.
Moto Gamepad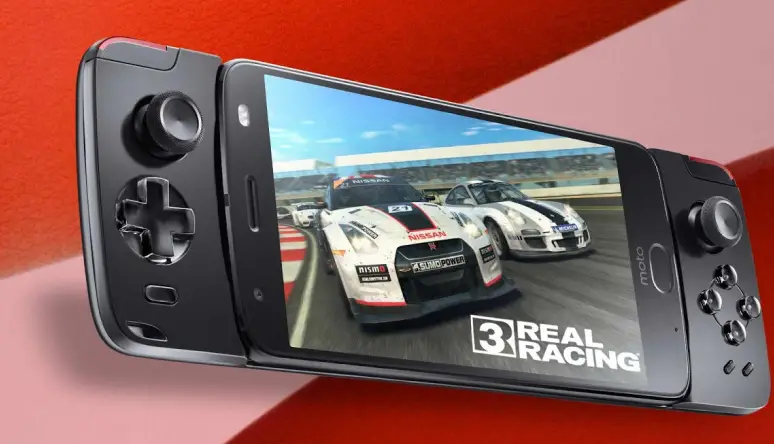 This moto mod is a tool for the dedicated smartphone gamers. With the flagship specifications of the Moto Z series, this mod will make gaming on your device more immersive. The Moto Gamepad is a mod that snaps on to your Moto Z series smartphone and converts it into a handheld gaming console.
The mod comes with a D-pad, dual control sticks, and four tactile buttons. It features a 1035 mAh battery for up to 8 hours of gameplay without charging the console. This Moto mod is also priced at Rs. 6,999.
Moto Turbopower pack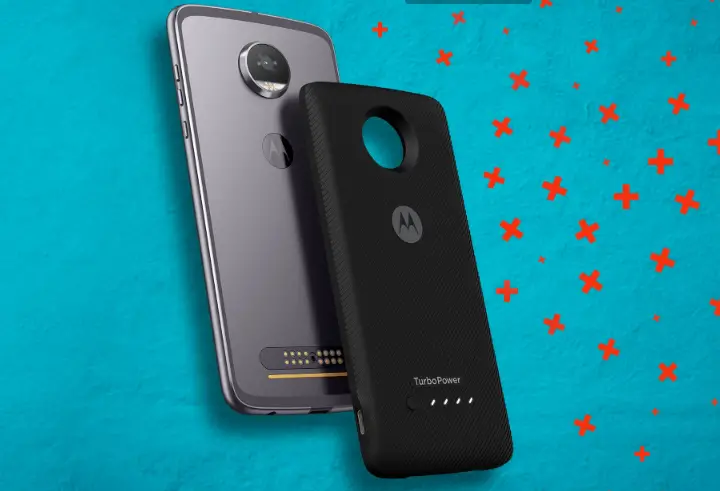 While Snap-on charging mod was highly functional, the Moto Turbopower pack lets you fast charge your Moto Z series phone. It comes with a 3,490 mAh battery which means it can add a full day of juice to your device.
Priced at Rs. 5,999, this Moto Mod is sleek and charges your phone without adding much bulk to the device. The pack is claimed to charge just like your Motorola TurboCharge, giving up to 7 hours of battery life in just 15 minutes.