Apple recently launched the iPhone battery replacement programme to resolve the issue in which users were experiencing slow performance on iPhone models with older batteries. Now, it seems like Apple's program to offer cheaper battery replacements has run into some difficulties in India. As per reports, iPhone users across India are facing battery supply constraints.
Apple had initiated the program for its customers in order to offer cheaper iPhone battery replacement. Recently, there was a report claiming that there is a major supply shortage of batteries for iPhone 6 Plus globally, and now it seems to be the case in India as well.
Apple started the battery replacement program for the iPhone 6 and later models at a price of Rs. 2,000 that sums up to Rs. 2,600 after adding the taxes. However, Apple authorized service centers told that the price has now been reduced to Rs. 2,000 inclusive of taxes.
Whats the current situation?
The current scenario suggests that iPhone 6, iPhone 6s, and iPhone 6s Plus users in India are facing delays in attempts to replace their batteries. According to Gadgets 360, they visited and called multiple Apple authorized service centers in Delhi-NCR and Mumbai to see how it is affecting customers, who want to replace batteries for various iPhone models.
As per their report, a service executive at an Apple service center in Delhi said that since the launch of the battery replacement programme in December, over 150 people have visited their store requesting replacement of iPhone's battery. However, the center has been able to service only two of these customers due to supply constraints.
How to get your iPhone battery replaced?
The iPhone battery replacement process is quite easy. For this, users just need to visit one of their nearby Apple authorized service centers where the service executive runs a diagnostics test to find out whether your iPhone is eligible for battery replacement or not. Apart from that, users can check iPhone battery health from their home also.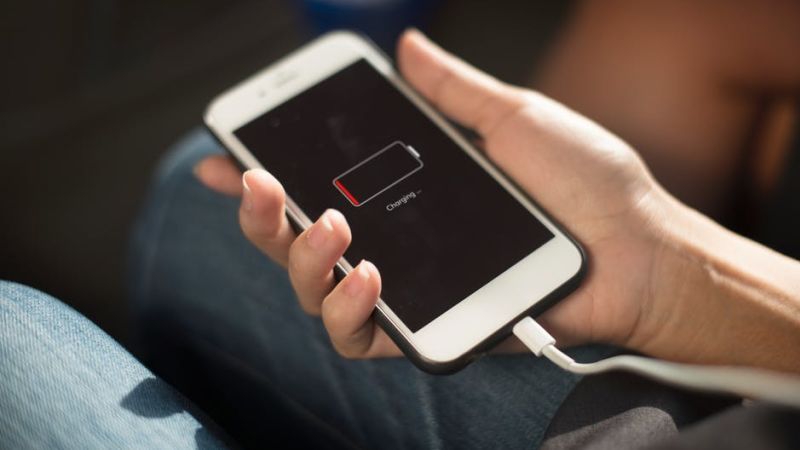 The test, which takes around half an hour, mainly reports whether the battery performance is above or below Apple's recommended threshold for replacement. So, if your phone is not eligible you will not get a replacement. However, in the US you can apparently get a battery replacement regardless of the test's results.
After the test report, if your battery is eligible for replacement and your iPhone is under warranty, you will be asked to leave the phone with the service center. The phone is kept under observation and within two days it is ready. However, if you're looking to get the battery replacement for an out-of-warranty iPhone, the service center will return the handset to you and if the battery is required to be replaced, the service center will request a replacement from Bengaluru.
A service executive at another service center in Delhi told Gadgets 360 that the Apple recently notified all service centers across India that the replacement battery shipments for the iPhone 6 Plus had been delayed until March. However, an executive said that the shipments were not likely to be fulfilled until mid-April.