From wishing good morning to sharing photos of an event, we all use WhatsApp every day. So, here are some cool hacks and tricks to make it an even better experience for you. After many refinements and added feature, it is undoubtedly one of the most versatile instant messaging apps available.
With WhatsApp, you can share a Status (for 24-hours), make video calls, voice calls, reply to single messages, and much more. However, here are 5 such features of WhatsApp that you can use to make it a better experience. You can download WhatsApp for Android here and for iOS here.
Backup your Chats to Drive
Everyone using an Android smartphone uses a Gmail account. WhatsApp lets you create a backup of all your chats on your Google Drive. This means that if you ever switch your phone or lose it, your chats can be quickly restored from Drive into your phone. Here is how to use it.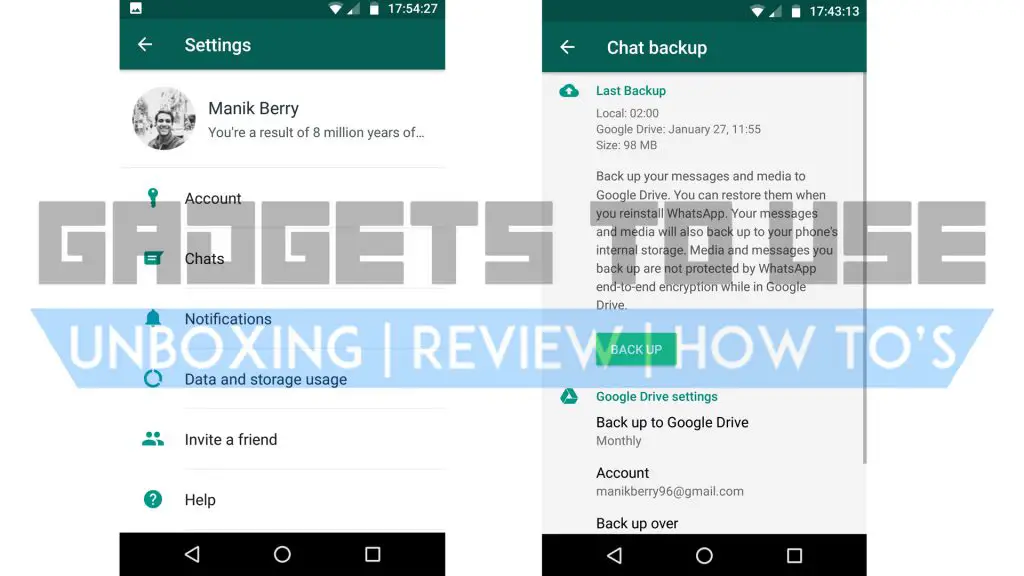 Open WhatsApp and click on the three-dots at the top-right side of the screen. From here, go to Settings > Chats > Chat Backup. From this screen, you can set your preference of backup and select whether to upload videos or use WiFi only for backup.
Hide/Change your Last Seen and Read Receipts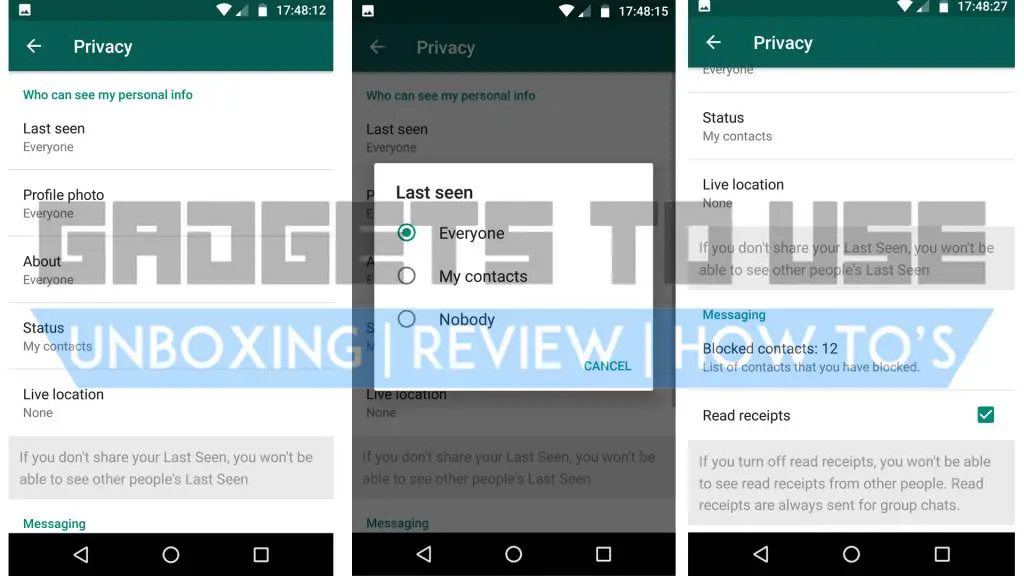 If you're not reading some messages just to avoid the sender from knowing that you have seen the message, WhatsApp has a trick for you. You can select who can see your last seen and blue ticks and even make it invisible to everyone. However, if you turn off your last seen / read receipts, you will not be able to see the last seen / read receipts of others as well. Here is how to do it.
Tap on the three-dot menu and go to Settings > Account > Privacy. From this screen, you can select who can see your last seen, Profile photo, About, Status, Read Receipts, and Live Location too. Also, if you scroll down, you will see the list of contacts you've blocked on WhatsApp.
Turn off Auto download
If you are also running out of storage space because of 'Good morning' messages and other uninvited media, this is the trick you should use. You can disable automatic downloading of photos, videos and other media, allowing you to download things only when you click on them.
Click the three-dot menu, go to Settings > Data and Storage Usage. Here you can select whether you want to automatically download content, or download over WiFi only. Scroll down on the page to reduce data usage for calling as well.
Delete a WhatsApp Status
Instagram and Facebook have their own Stories feature and WhatsApp Status is also a similar thing. You can add a WhatsApp status/story and it disappears automatically after 24 hours. However, if you accidentally sent a status, you can easily delete it too.
Tap the three dots at the side of your status update. Here you will see a thumbnail of your status. Long press the thumbnail to select it and tap on the bin icon at the top, and confirm.
Personalize your notifications
WhatsApp gives you many ways to customize your notifications and the way you reply to messages. You can set a pop-up every time you get notified, set the colour of Notification light (if your phone has one) and set the way your device vibrates. Here is how it will be done.
Go on the three-dot menu at the top-right corner of the screen, go to Settings > Notifications and check out the Message Notifications section. Here you can set a notification tone, pop-up notifications, and notification light colour.
Set a wallpaper (Bonus feature)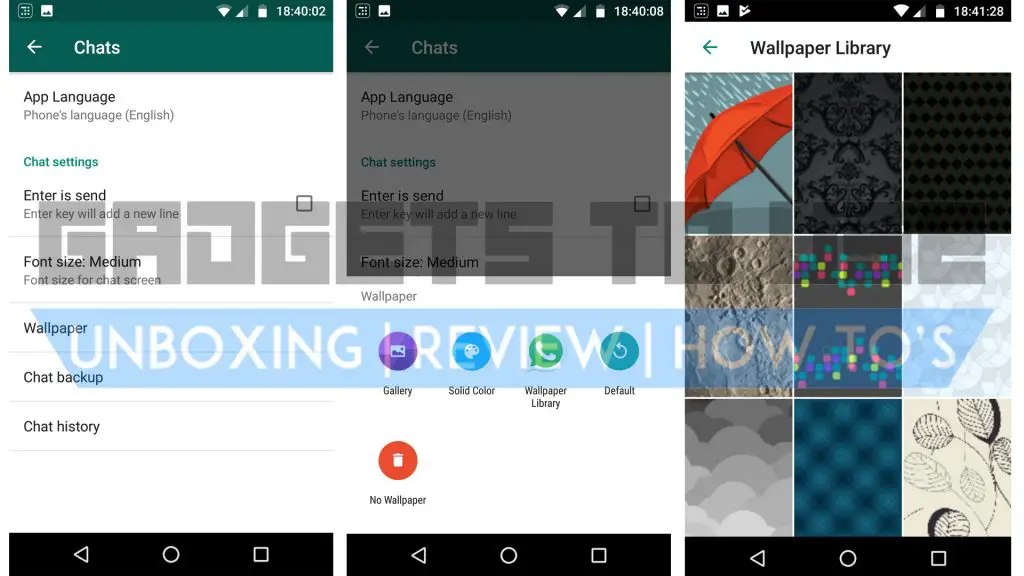 Your WhatsApp chats can be made more personalized by adding a wallpaper background. To add a wallpaper, go to the three-dot menu, tap Settings > Chats > Wallpaper and select any of the options to set a background.