Android is upgrading fast with lots of new features and not everyone can keep up with all the features which Google is trying to push to all the Android users. Recently, Google has been working on the Google Reply app which can suggest smart replies to the text you are receiving on your Android smartphone. This app can also reply automatically according to what the sender might need back as a reply.
For now, the Google Reply suggests replies based on the context and location, like if you are running then the app will suggest "I am running". Or if anyone asks you where are you, then it will suggest you the current location or workplace/home (if you already set them in the app.) The app is in beta stage but still works perfectly and just lacks some of the features but those are still work in progress. Let's see how you can setup Google Reply app on your Android smartphone to get smart reply feature on all messaging apps.
Steps to setup Google Reply on Android smartphone
The Google Reply app is in beta and is not available on Google Play Store. Download the apk file from here.
On your smartphone go to the settings app and search for Unknown Sources, enable this feature.
Open file manager app and navigate to the apk, open the apk to start the installation.
Once the app is installed, launch it from the app drawer.

Go through the setup process, it will ask for your Google account to log in to the app.
Once done, you will start to see the suggestions to the texts you will receive in the notification just like in the screenshot below.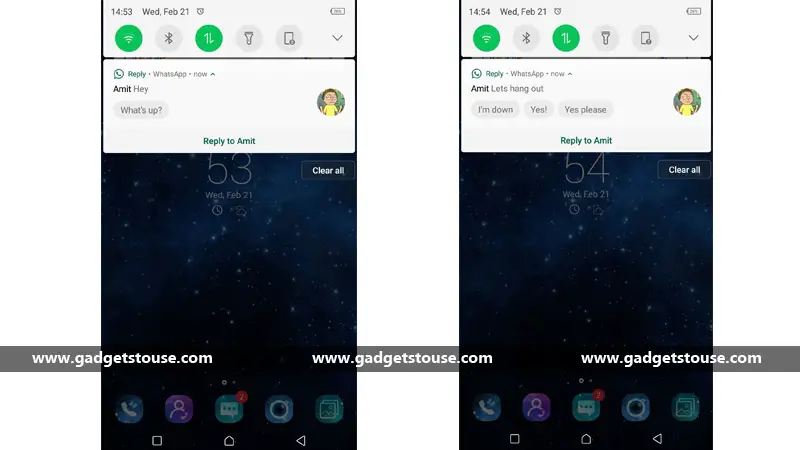 There are lots of other features in the app which you can configure according to your needs. The Google Reply app will also ask you about the location and you need to set up the work and home location to get finer results.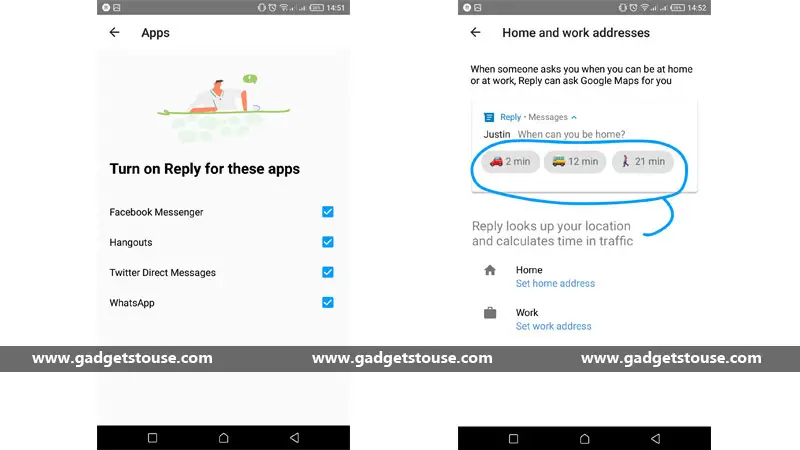 The app will work perfectly if the conversation is in English, and to our surprise, it recognizes and suggests smart replies in Hinglish as well.
Note that this is still a beta app, so it may not work perfectly just yet.
Conclusion
The suggested replies won't be perfect for every text you will get but it will try to suggest the best reply. If you want to disable this feature for a certain messaging app, you can do it from the app's settings. If you want to completely remove the feature, just tap on the "Delete my account" from the menu in the app and then uninstall the app.