Indian telecom operator Reliance Jio, known for its low-cost data and call plans, has introduced a new offer for users of its JioTV app. While all Reliance Jio's apps are popular, one of the most popular services is the JioTV where Reliance Jio users are able to watch live TV and shows without any subscription or extra cost.
If the user has recharged with an affordable plan for data and calls then he may not get enough data and the daily data may get exhausted while streaming only. Keeping this in mind, Reliance Jio is now offering free 10GB data to all the users of its app. The free 10 GB data can not only be consumed on streaming on its app, it can be used in any way the user likes.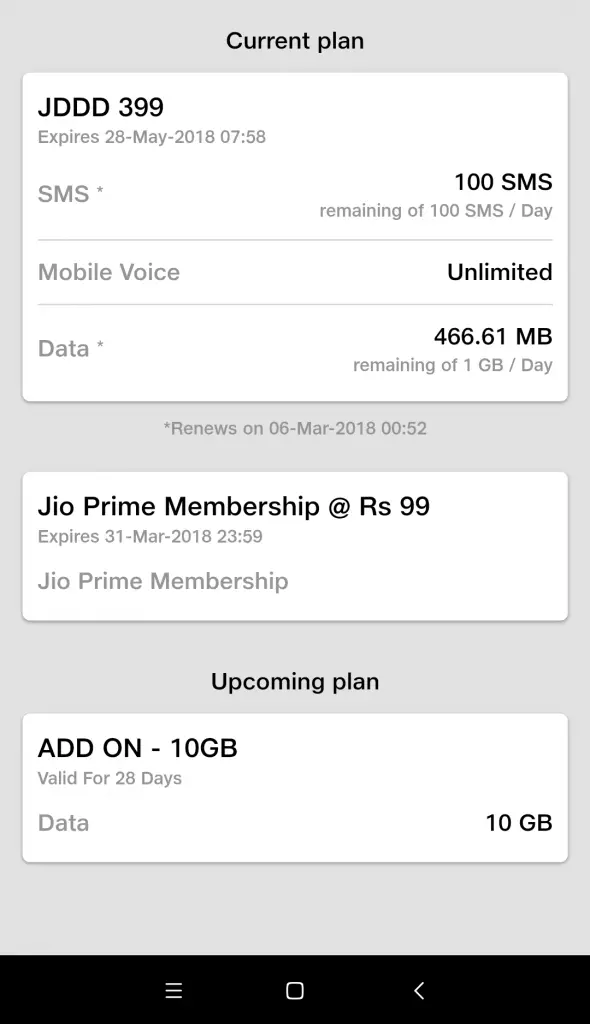 The MyJio app shows the free 10GB data in Add-on section of the My plans, it even shows the expiry date of the 10GB data provided. A customer care executive has revealed that the free data distribution is in the celebration of the JioTV winning an award at the Mobile World Congress (MWC) 2018, held in Barcelona. The app won 'Best Mobile Video Content' category award at GSMA Global Mobile (GLOMO) awards.
Some users who do not use JioTV have also received this free Add on from Reliance Jio. Additionally, if you have not received this Add on, you can dial 1299 from your Jio number. While this is not a guaranteed way to get the Add on, some users have claimed that they received the Add on only after calling this number.