The Samsung flagships for 2018 are finally making their way to India today as the Samsung Galaxy S9 and Galaxy S9+ are now officially launched here. The Korean tech giant has also announced partnership with telcos to bring data aggregation to the handsets.
Airtel and Reliance Jio are the two carriers with which Samsung is partnering to bring Carrier Aggregation in India with the new Galaxy S9 and Galaxy S9+. The company says we can get up to 2.5 times faster LTE speeds which makes up to 250 Mbps download internet speeds on your Samsung Galaxy S9 Duo.
What is carrier aggregation?
While Qualcomm has an interesting video explaining the basics of Carrier Aggregation, we can say that it is simply applying a booster to your current phone internet. LTE networks under carrier aggregation are connected to more than one bands of LTE, hence delivering higher speeds.
With Samsung partnering with Reliance Jio and Airtel, we may get to see higher 4G LTE speeds on the Samsung Galaxy S9 and Galaxy S9+. While this means you'll have to use an Airtel or Jio SIM, the results would be 2.5 times faster internet speeds which gets you as much as 250 Mbps speeds.
Samsung Galaxy S9 and Galaxy S9+ Specification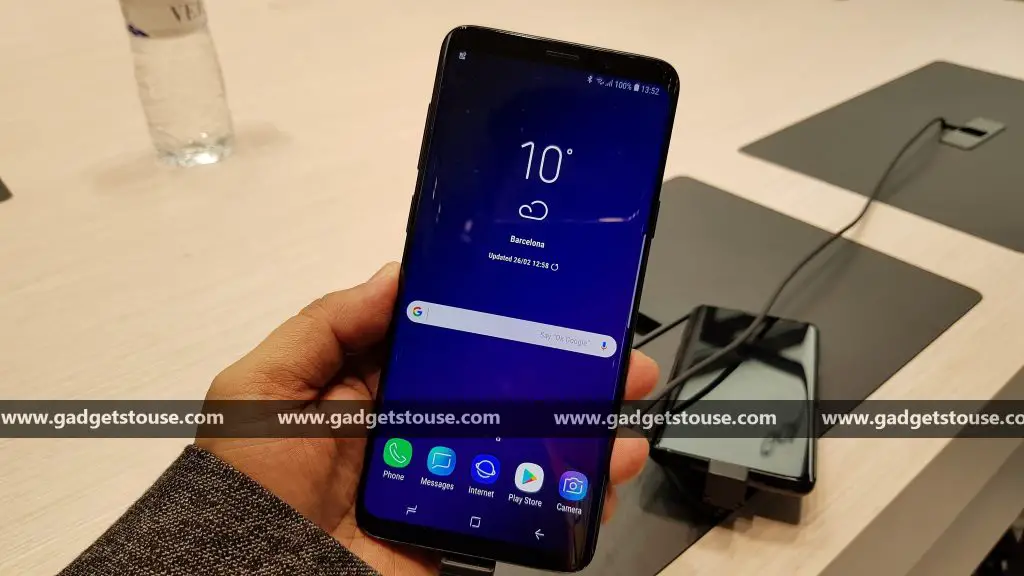 Talking about the specifications, the Samsung flagships come with a 5.8-inch display for the smaller Galaxy S9 and a 6.2-inch screen for the Galaxy S9+. Both the screens are Quad HD+ sAMOLED panels with Infinity display. While it is similar to the last year's Galaxy S8 devices, there are noticeable design refinement.
In terms of optics, the Samsung Galaxy S9 is packing a 12MP primary camera with an 8MP front-facing camera. The bigger Galaxy S9 Plus is equipped with Dual 12MP sensors in wide-angle + telephoto configuration. The cameras on the Galaxy S9+ come with a variable aperture between f/1.5 and f/2.4.
The devices come with a Snapdragon 845 processor coupled with 4GB RAM on the Samsung Galaxy S9 and 6GB RAM on the Samsung Galaxy S9+. You also get 64GB internal storage along with expandable storage up to 256GB.