Samsung recently launched the highly anticipated Galaxy S9 and Galaxy S9 Plus at the MWC 2018 event in Barcelona. While both smartphones aren't too different from its predecessors Galaxy S8 and S8+ when it comes design and specs, however, there are a few notable new features.
Samsung Galaxy S9 and S9+ have also been launched in India and will go on sale starting March 17. We have been spending some time with the Galaxy S9+ device to test out what the phone has to offer. Here are our top 5 favorite features of the Samsung Galaxy S9 and S9 Plus.
Galaxy S9+ top 5 features
Variable aperture
The S9 and S9 Plus comes with Samsung's upgraded camera that can use software to sense the light conditions and automatically switch aperture. So, if there is enough light around, the camera will switch to the f/2.4 aperture and capture more of the background and in low light conditions, the camera will capture at f/1.5 aperture.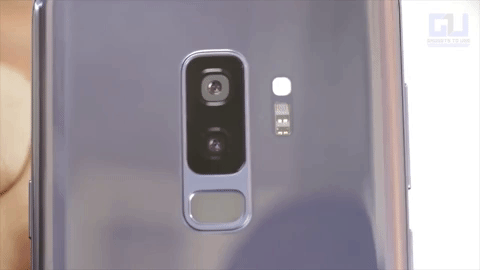 The Galaxy S9 Plus camera has also been redesigned and you can easily swipe through different modes. Moreover, there are other improvements such as better autofocus, multi-frame noise reduction, and higher slo-mo video quality up to 720p. Although the cameras have similar specs in both the phones, the S9 Plus has an additional wide-angle camera.
Create AR Emoji
With the My Emoji feature on Galaxy S9 flagships, you will also be able to create AR Emojis of yourself. Just like Apple's Animoji, Samsung has introduced the AR Emoji that captures the facial movements and turns them into animated characters. Samsung has also partnered with Disney to include AR Emojis of classic characters like Mickey Mouse.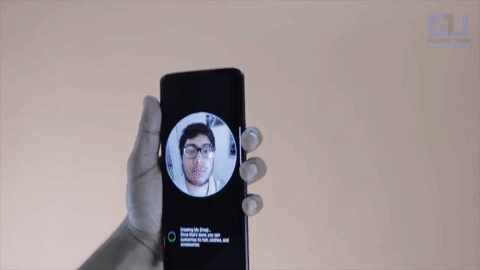 To create an AR Emoji, take a selfie first and tap on creating my emoji. You will receive your avatar and you can also edit the skin tone, outfit, hairstyle, hair color, and can add glasses well. You can add the Emoji as a sticker pack to your gallery and easily send animated GIFs of your AR Emoji through messages.
Super Slow-Motion Video
Super Slow Motion on Galaxy S9 Plus allows you to slow down your video footage at 960 frames per second and it makes the video about 32 times slower. There are two ways you can shoot slo-mo video on Galaxy S9 Plus – manual and auto. You can control the slow-motion effect while auto mode predicts the part of the video you want to slow down.
Additionally, the slo-mo feature uses machine learning and you can apply music to the background depending on the theme of the video. You can also set the super slo-mo videos as the lock screen wallpaper which looks quite cool.
Super AMOLED Infinity display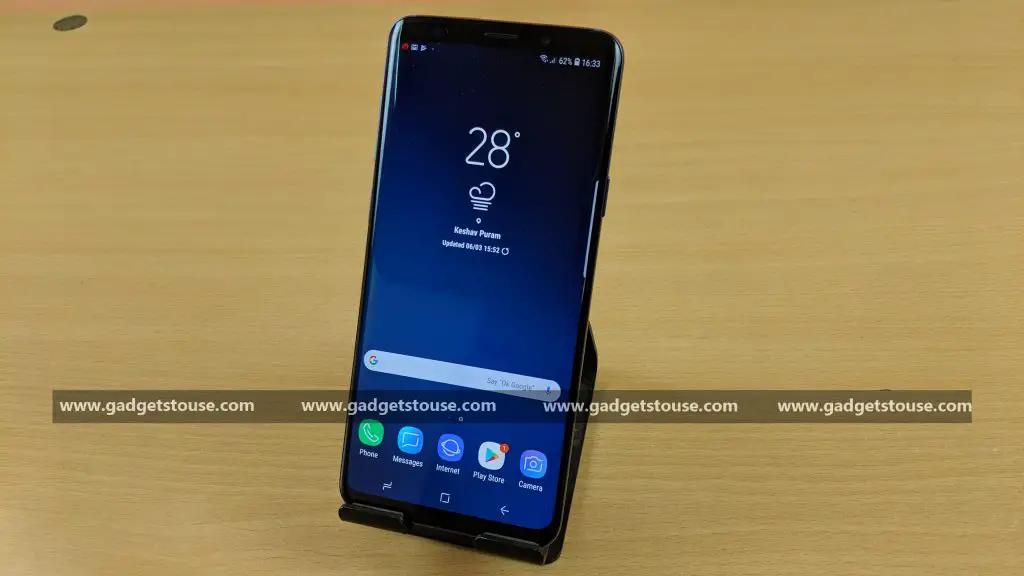 Ever since the Galaxy S8, Samsung has changed the display game in the smartphone industry. The 5.8-inch and 6.2-inch screens on S9 and S9 Plus are one of the best smartphone displays in the market right now. Samsung's Super AMOLED panels with 2960 x 1440 pixels resolution have taller 18.5:9 screens this year, and they're brighter too.
Bixby features
Samsung's virtual assistant Bixby has become even more awesome with Bixby vision feature. So, you can point your camera at a sign or any printed text, and the Galaxy S9+ will translate it in real-time and overlay the translated text. Samsung's Bixby Vision works similar to Google Lens and it works straight through the viewfinder. So, instead of clicking a picture and then scanning, Bixby can be directly access it via the camera.