Samsung and Disney have partnered to bring Disney characters on the AR Emoji feature of the recently launched Galaxy S9 and Galaxy S9 Plus. The two flagship smartphones will be able to make AR Emoji avatars as Mickey Mouse and Minnie Mouse.
Samsung had introduced the AR Emoji feature with its flagships Galaxy S9 and S9 Plus at MWC 2018. AR Emoji can be accessed through the camera and can make a 3D avatar of the user. Samsung has also announced that characters from other popular Disney movies such as The Incredibles, Zootopia, and Frozen will also be released later this year.
Commenting on the partnership, John Love, Vice President, Apps at Disney Consumer Products and Interactive Media, said,
"By extending our characters and stories to new digital platforms, we are creating daily Disney experiences everywhere our audience goes, and we are able to draw in new generations of fans. The Disney AR Emojis offer an innovative approach to content for the Galaxy S9 and [Galaxy] S9+ and a fun way to bring magic to messages."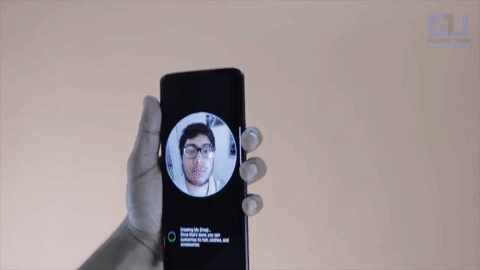 Samsung's AR Emoji is the latest software addition to its flagships and takes on Apple's Animoji feature seen on the iPhone X. However, Samsung AR Emoji has a different approach to personalize the face. It creates avatars using facial recognition and machine learning to map over 10 facial features and create a 3D replica for every user.
"With more than 6 billion emojis sent daily, our goal with developing AR Emoji was to provide a fun, exciting way to communicate and a new way to bring animated images to life. We knew there was no one better to partner with than Disney – creator of some of the most beloved characters in history – to make our AR Emojis the happiest faces on earth and give our users access to the most popular characters to share with friends across platforms," said Younghee Lee, CMO and Executive Vice President of Samsung Electronics.