Xiaomi has been aggressively expanding its product portfolio in India. Apart from its mobile phone and accessories, the company has also set its feet into lifestyle products starting with backpacks and T-shirts. The company has now launched 3 new backpacks – Mi Casual Backpack, Mi City Backpack and Mi Travel Backpack in its accessories line-up in India.
Among all these three backpacks, the Mi Travel back has distinct looks with modern mesh styling having double buckles for safety and comes with two large compartments with front pockets. It is lined with polyester, and the outer material is water-resistant. Xiaomi's Travel backpack is available via Mi.com for Rs. 1,999. We have tried and tested the new Mi Travel backpack and here is our review.
Mi Travel Backpack Fabric and Build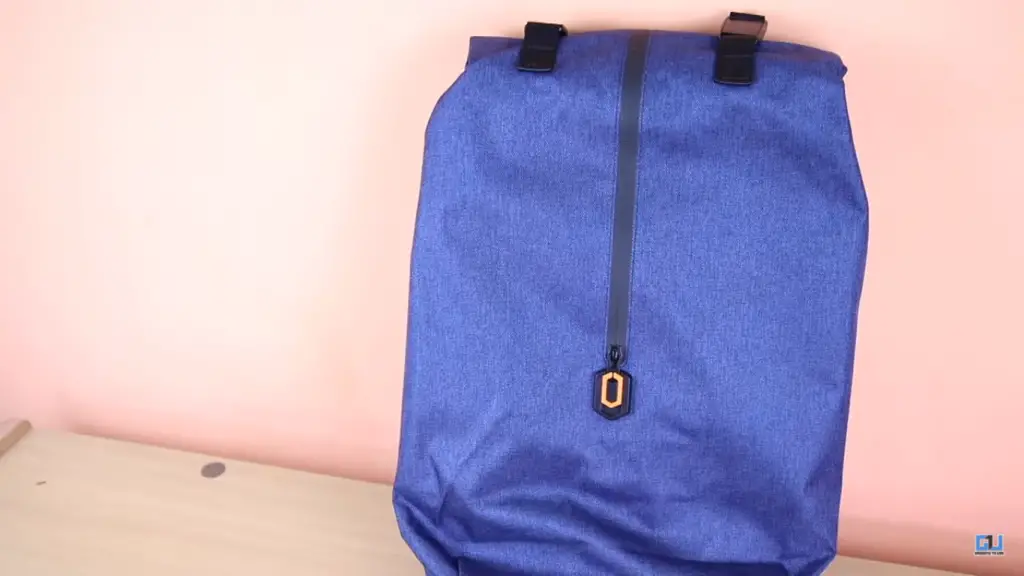 The backpack is made of 650D oxford cloth that has level 4 splash resistance treatment with a waterproof coating on the bottom. The backpack has dimensions of 12.8 x 7.09 x 17.52 inches, weighs just 771 grams and can hold up to 30 kilos. It has a lighter backboard and breathable straps that help reduce shoulder pressure. There is a hidden cart strap that transforms it into a suitcase.
Mi Travel backpack design
Let's start at the front, the Mi Travel Backpack has a pocket at the front that's ideal for storing small items like keys, or wallet. Then, there are two side pockets and the one on the left has extra lining that makes it a handy location for items like power bank. While the right pocket can be used for storing eatables. The front pouch has a two-way zipper which can be used for adjustment without opening the buckle.
The inside pockets can hold accessories like mobile phones, batteries and USB cables while the sides have waterproof cloth and can store umbrella or water bottle. The main inner compartment has six pockets in total, giving you more than enough room to keep belongings organized.
There are two pockets at the top for storing business cards, small notebooks, or cables. Then there's a zippered pocket where you can store accessories like study and writing material. There is also a pocket at the bottom that can be used for chargers or additional cables. The main compartment itself has enough space for a camera along with lenses.
The shoulder straps and the back are padded for comfort. Further, at the back, there is a second compartment which is large enough to accommodate a tablet and a 15-inch laptop. We have easily put the 13-inch MacBook Pro and there was still room for a tablet. Finally, the best thing about the Mi Travel Backpack is that it doesn't have any branding on it, except a small Mi tag.
Xiaomi Mi Travel Backpack Price
Xiaomi is known for its aggressive pricing across all its products category. The smartphone segment of the Chinese smartphone maker is already affordable. Now, the company is following the same strategy in the lifestyle category products as well. The Mi Travel comes in India for just Rs. 1,999 which is a good deal seeing the product. The Mi backpack is available via Mi.com.