If you travel a lot and keep taking videos and pictures for your collection and end up sharing them without editing, sometimes leading to an inferior quality video, then we have a solution for you.
What you need is an app which will let you edit your videos on your smartphone. You will be able to edit videos to transform them into a beautiful and attractive video. You will also be able to create a montage of all your pictures taken on your trip so you can share them on your social media, highlighting the best aspects of your latest trip.
Three best apps to edit videos on Android or iOS
Quik
Quik is a free app which can create awesome videos using your photos and video clips. It detects faces in video clips and will help in making smart cuts. Choose from 23 free video styles, the fonts, filters, and graphics are adjustable.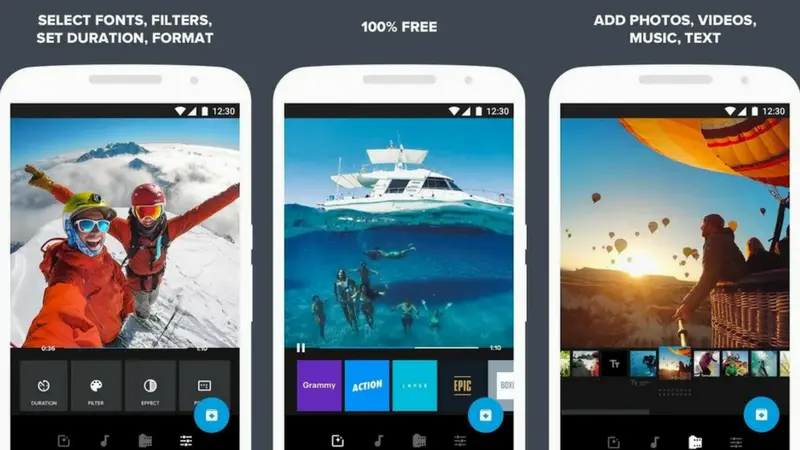 You are able to customize the video, choose a soundtrack from your collection or from Quik's library. It can save the videos in Full HD or according to your needs. The app can create a flashback from your 24 hours of clips and videos.
Download Quik for Android | iOS
FilmoraGo – Free Video Editor
FilmoraGo is a powerful video editor for your smartphone and it doesn't add any watermark to the final videos. It helps you make funny videos or create a memory video from your clips. The final videos can be shared on social media websites or on messengers like WhatsApp.
It created videos in three simple steps; select videos and pictures from the gallery or your social media account, pick a theme which adds everything including transactions and music. Finally, save the video to the gallery from where you can share the video on social media.
Download FilmoraGo for Android | iOS
PowerDirector Video Editor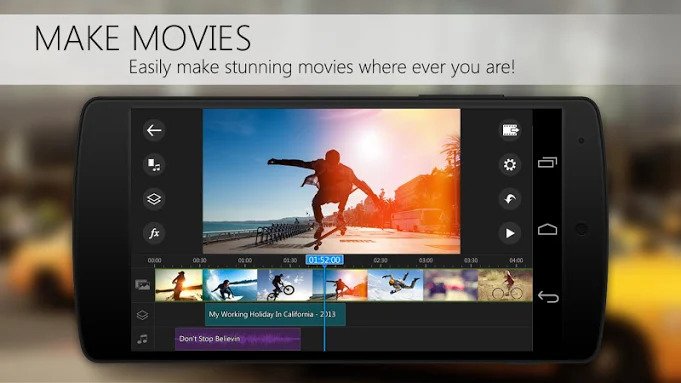 PowerDirector Video Editor is a powerful and more professional video editor for smartphones. It is not a "1, 2, 3, done" type of video editor – it comes with features which you usually see on a professional video editing software like Premiere Pro or Final Cut Pro.
Download PowerDirector for Android
Conclusion
While PowerDirector is not available for iOS yet, you can check out the first two apps for quickly editing media on your iOS device. You will be able to create great videos on your smartphone and share them on social media or upload it to your YouTube channel. Some of these apps come with in-app purchases for some locked features but all the basic features are free.