Google at the I/O 2018 event has introduced a bunch of new features to the Assistant. The company has worked with WaveNet technology from DeepMind in creating more natural conversations via Google Assistant. Some of the new features include six new voices, continued conversations, multiple actions and Google Duplex etc.
"Today at I/O, we're sharing our vision for the next phase of the Google Assistant, as we make it more naturally conversational, visually assistive, and helpful in getting things done," says Scott Huffman VP, Engineering, Google Assistant. The company has also announced that Assistant will be available in more than 30 languages and 80 countries by the end of the year.
Google Assistant New features
New voices
Google has created new voices to capture subtleties like pitch, pace, and all the pauses that convey meaning using AI and WaveNet technology from DeepMind. All the voices are natural-sounding and unique, and you can choose from six new voices for your Google Assistant. Moreover, soon John Legend will also lend his melodic tones to the Assistant later this year.
Continued Conversation
Further, soon you'll be also able to have a continued conversation with the Assistant. It will have a natural back-and-forth conversation without having to repeat "Hey Google" for each follow-up. The Assistant will be able to understand when you're talking to it or someone else and will respond accordingly. This Continued Conversation feature will be rolled out in the coming weeks.
Multiple Actions
Another key feature that was missing from Assistant was being able to ask about many things at once. But with the latest update, Google is rolling out Multiple Actions feature. So, the Google Assistant will be able to understand more complex queries like "What's the weather in Delhi and in Mumbai?"
Custom and scheduled Routines
Google is also rolling out Custom Routines feature, which allows you to create your own Routine with any of the Google Assistant's actions and start your routine with a phrase that feels best for you. For example, you can create a Custom Routine for family dinner, and start it by saying "Hey Google, dinner's ready" and the Assistant can turn on your favorite music or TV etc.
Google Maps
Moreover, the Assistant is also coming to navigation in Google Maps later this summer. So, you'll be able to send text messages, play music, and get other information without leaving the Maps navigation screen. For example, you need to say "Hey Google, read my messages" and you can get a summary of unread texts with the option to respond by voice as well.
Google Duplex
Another key feature that was announced is Google Duplex. Using Google Duplex, Assistant can now book appointments, make reservations and much more. Google Assistant will now take the job of going through all the process including to call the business to get things done. All you have to do is just provide the date and time, and Assistant will call the business to coordinate with you.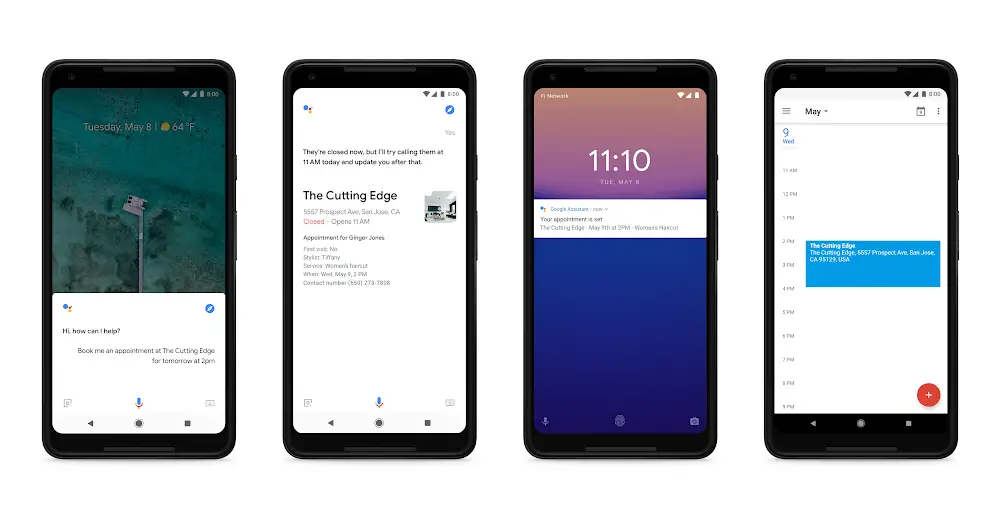 Once your reservation or appointment is booked, the Assistant will add a calendar reminder for you. However, Google is still testing this feature and might roll out the end of this year.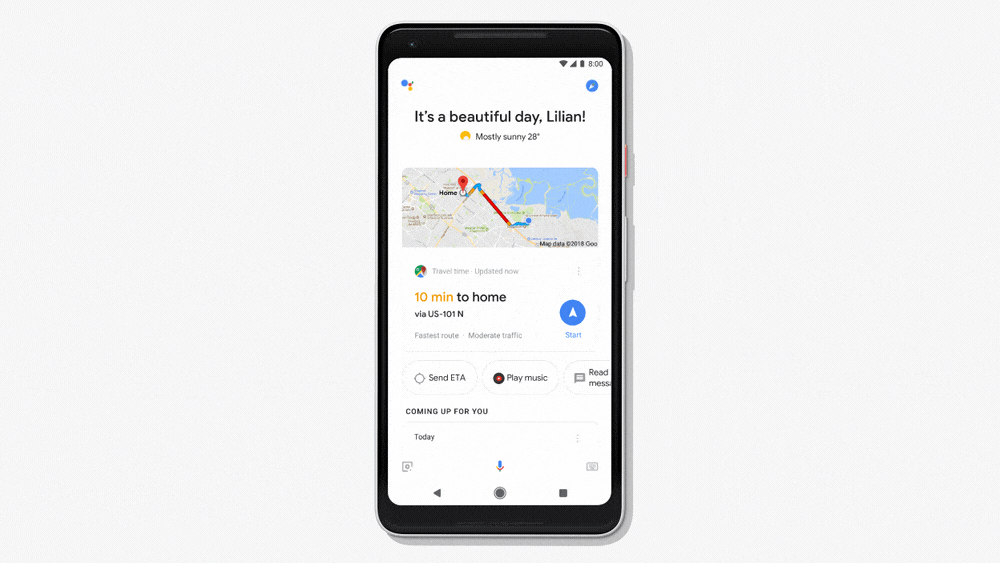 If we talk about other features, there will be this Pretty Please feature which will be introduced, later this year. It will help you give your kids some positive reinforcement when they ask nicely and it can understand and encourage polite conversation. Google Assistant is also bringing a new food pick-up and delivery experience which means you can directly order your favorite food from Starbucks, Applebee's and more.