PlayerUnknown's Battlegrounds is a very popular game and recently the developers released this game on Android and iOS. The game was free on mobile and the game got into Google Play awards nominations a few days after the release on mobile. Tencent Games is the developer behind the PUBG Mobile version and yesterday they released a game emulator called Game Buddy for Windows so the players can play PUBG Mobile on PC.
Tencent Game Buddy emulator is available to download for free from the official website. The emulator is only 8MB in size but after installation, it needs time to download the game files and the game engine to make the game playable. As presumed there are some minimum requirements to play this game at 60 fps at high graphics.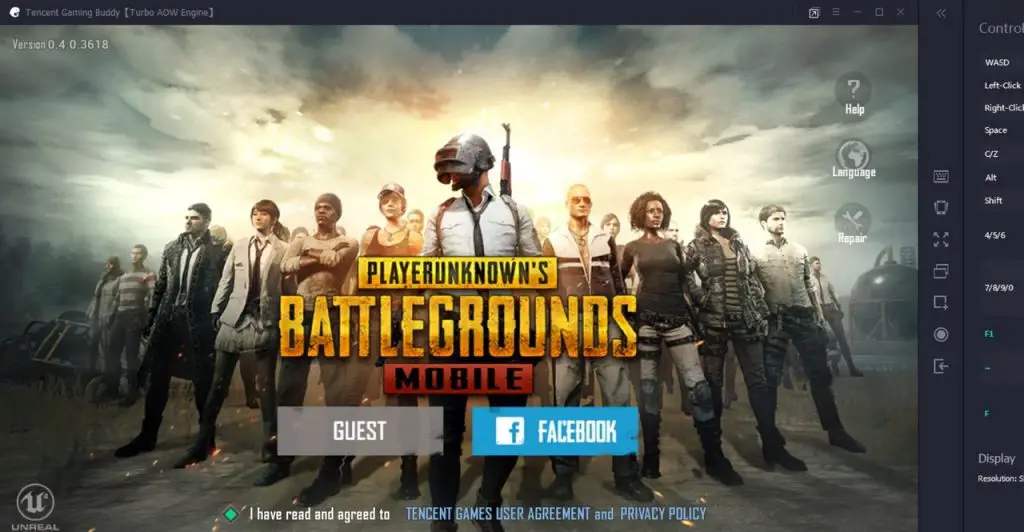 The PUBG Mobile can be played at high frame rates (60fps) and the resolution can be switched for a better experience to full HD and Ultra HD. The emulator is still in beta version so you might see some lag and glitches in the game but in our testing, the game ran smooth and lag free but the frame rate was a little lower though.
One more limitation on the PUBG Mobile game on the emulator is that you have to create a new account on the emulator and you will only be able to compete with players playing on an emulator. You can play it with every other third-person shooter game on windows with mouse and keyboard. Go here to download the game buddy emulator for free from the official website.